It is the end of another year of blogging and as I look back on another memorable year, I would like to highlight what I think were my 10 best posts of the year. So without further ado, here they are: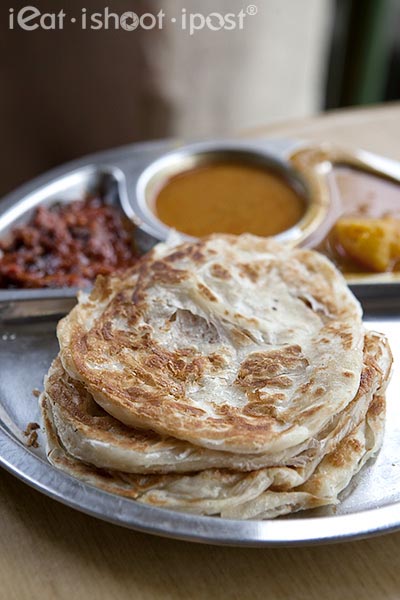 1. Mr & Mrs Mohgan's Super Crispy Prata
Since its discovery, this has become my #1 place for prata. I just love the old coffeeshop environment and always go away happy!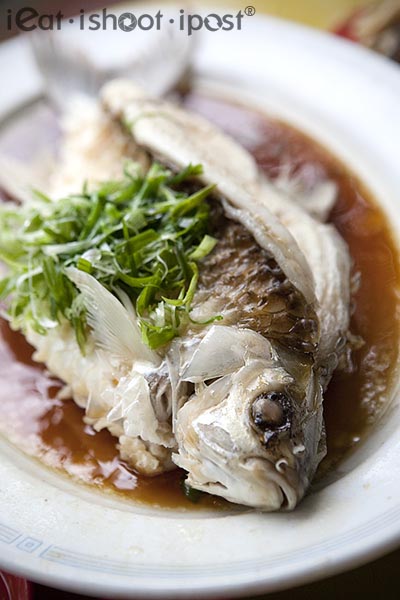 The fish here are fresh and good and it is one of the very few, if not the only Teochew Porridge where you can find the Ikan Lampam (Often mistaken for Sultan Fish) at a really good price!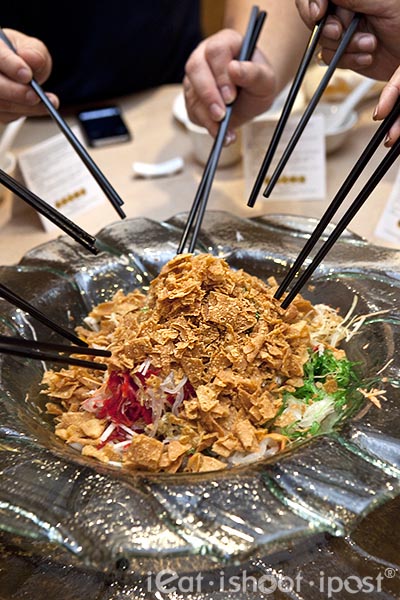 3. The history and origins of Yu Sheng
Ah, another food fight with our closest neighbour Malaysia. This time over Yu Sheng! I couldn't take it standing down, so I had to whack them back… hard! Hey, they started it first! (We love our Malaysian friends by the way, its just one of those brotherly fights! : ))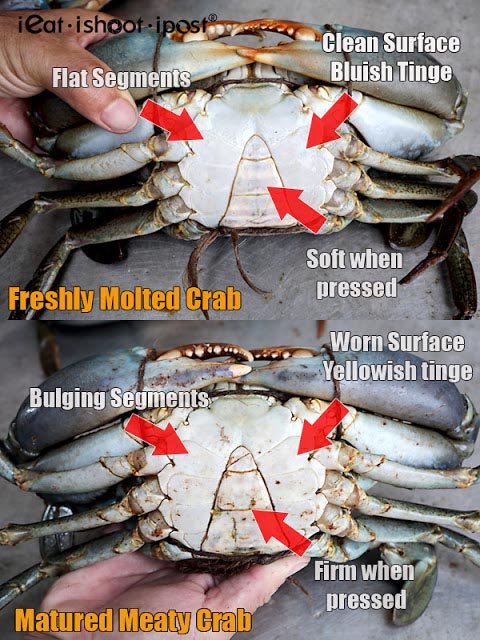 4. How to choose good meaty Crabs!
I finally solved the riddle my father has been puzzling all his life! How to tell if your crab is going to turn out to be just a scrawny little fellow in a big shiny shell?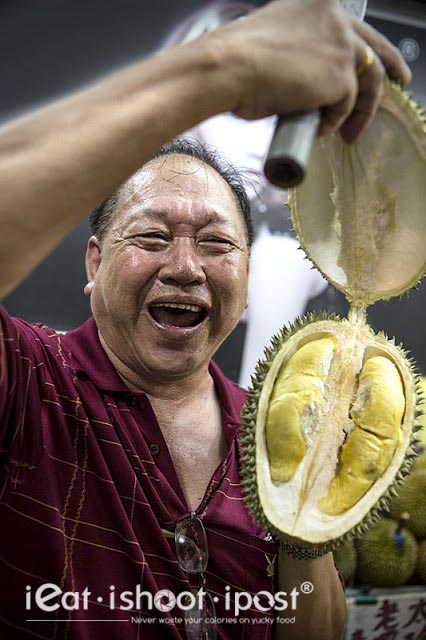 5. Durian Seng: This is Durian Disneyland!
I went crazy writing about Durians this year and all that research material were eventually published in my book, Only The Best. Of all the Durian characters I met, Durian Seng must be one of the most eccentric! Here are the rest of the Durian Posts.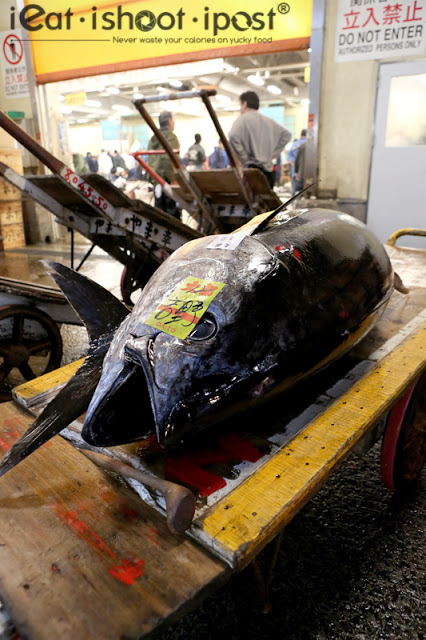 6. Tsukiji Market: What you need to know about Maguro!
It actually took me two years of researching and culminating with a visit to Tsukiji Market before I managed to write this article about Tuna! If you want to know the difference between the Southern Bluefin and the Pacific Bluefin and why you should pay more for one and not the other at the Sushi Bar, then you need to read this! Here are the rest of the Sushi Posts.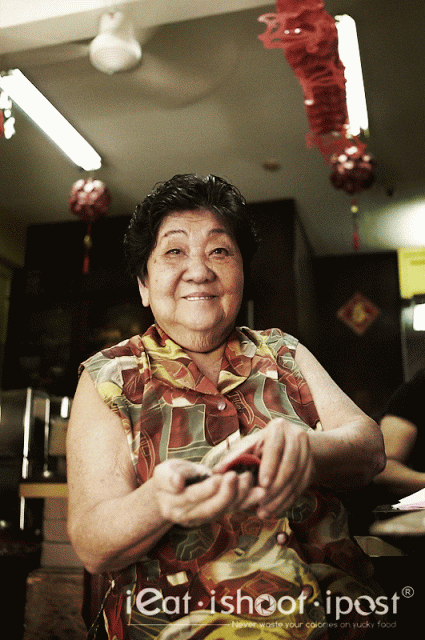 7. Pek Sin Choon: Do you know your Bak Kut Teh Teas?
Most people don't realize that some of the teas that are served at our most of the famous Bak Kut Teh places can trace their lineage back to the pre-war years! These iconic teas are still being hand packed in Singapore and is an integral part of our culinary heritage!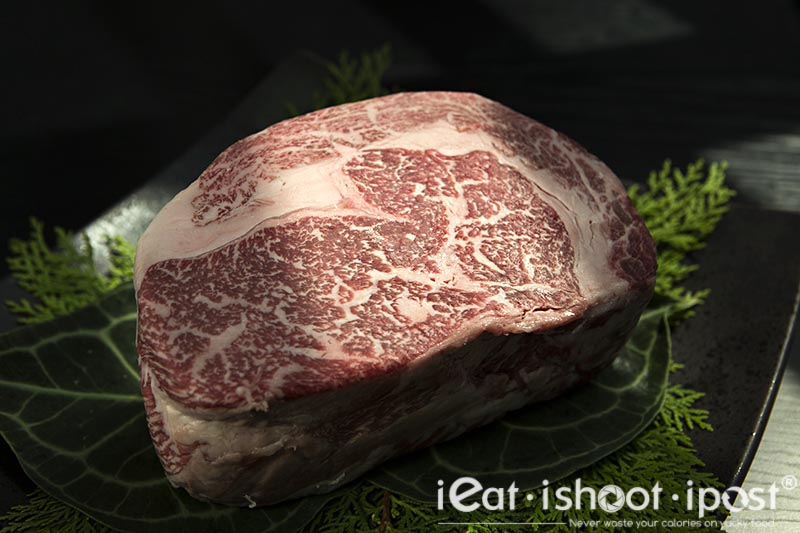 8. Magosaburou: Japanese Wagyu Beef Cuts
Its been a great year writing about Japanese Wagyu. Earlier in the year, I even managed to visit the Ozaki Wagyu Farm in Japan! Then I wrote another two posts on the different cuts of the Wagyu that is used for Yakiniku. Get ready for Bovine Anatomy 101!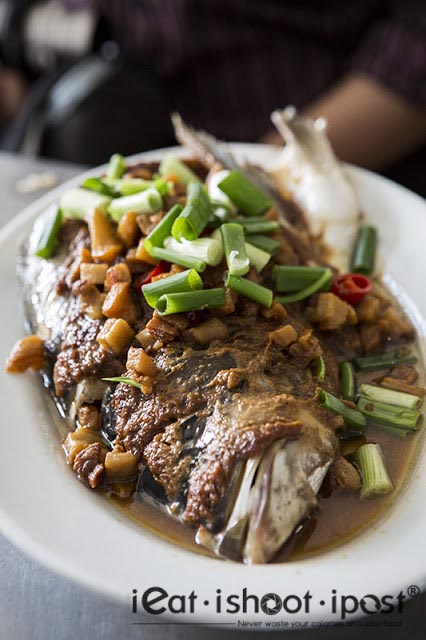 9. Sik Wai Sin: Old School Cantonese Style Homecooked Dishes!
I love discovering these old places where they diligently churn out traditional dishes with the freshest ingredients! It has become a family favorite since then!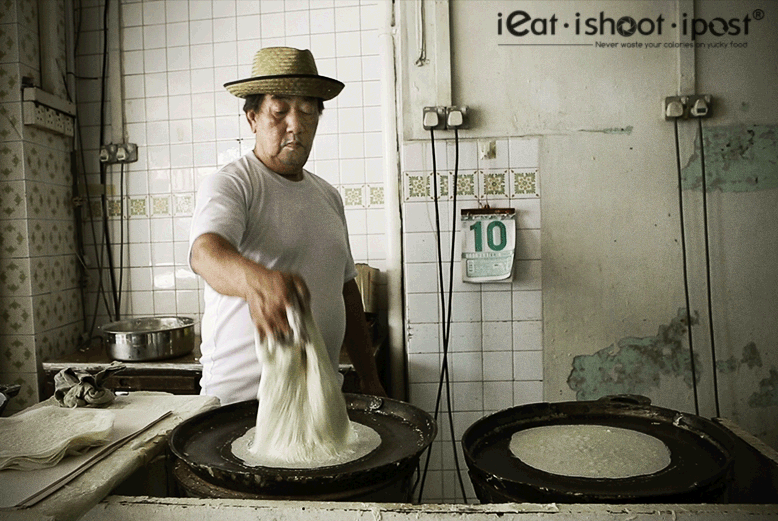 10. Kway Guan Huat: Ultimate Abalone Poh Piah!
This year we held the very first "Ultimate Hawker Fest" which turned out to be a rousing success! I also started publishing some cinemagraphs which are photos where only one part of the picture is animated while the rest is frozen. This photo of the poh piah man in action while the calendar flutters nonchalantly in the background is my favourite as I felt it really captured the nostalgia of the scene. Here are my other cinemagraphs.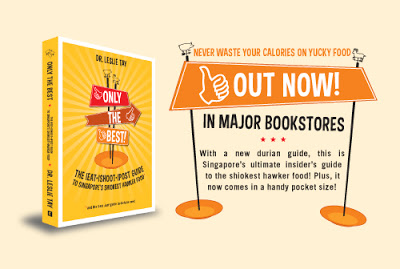 Oh, and of course, if you still don't know about it, I capped off the year with the publication of my latest book "Only The Best"! I began writing ieatishootipost because I wanted to find out where all the Best Hawker stalls were and this is essentially a distillation of 6 years of research and eating! It's available at all bookstores now. Overseas friends can find "Only The Best" and my previous book "The End of Char Kway Teow" on Amazon.
Many thanks for reading and may you all Eat Well and Prosper in 2013!