This stall is closed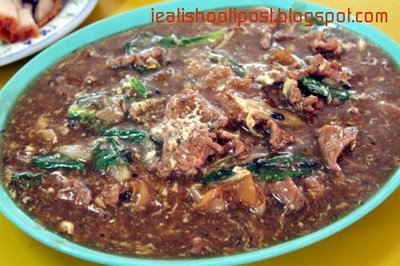 There are very few places that specialises in Beef Hor Fun. Come to think of it this is the only one that I know of. Most Beef Hor Fun in Singapore are served by Cze Char places; like the one I frequent at Geylang Lor 9 (Niu Rou Da Wang – Beef King). Ha! Not anymore! There is one Beef Hor Fun stall in Singapore and it is located at Golden Mile Food Centre. Just look at their signboard, it simply says Beef Hor Fun!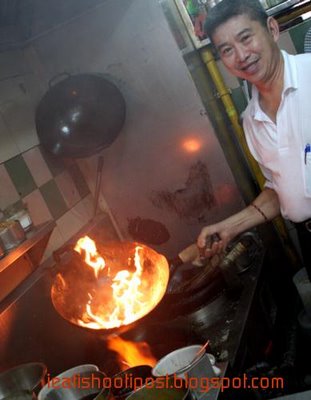 The stall owner was quite happy to share with me the secret of a good Beef Hor Fun. First, you need to flambe the Hor Fun (Wok Hei). That gives the Hor Fun the characteristic smoked flavour.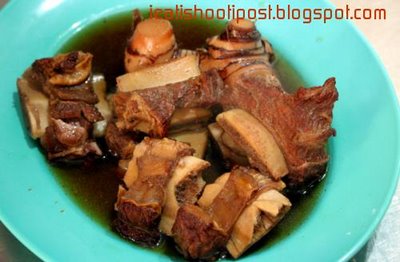 Next, a good beef stock. They actually use beef prime ribs to boil into a special stock.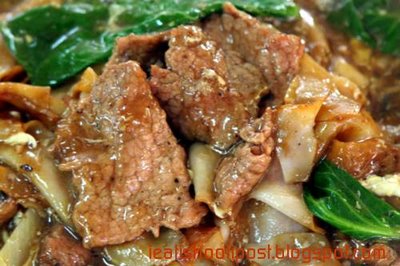 Nice juicy pieces of marinated beef cooked only when you order your plate of Beef Hor Fun. The beef is not over tenderised and just nice. The gravy is very good but next time, I am going to suggest that he adds a bit more black beans, chilli and black peppar to give it more oomph. Also, I will request a bit more wok hei. Too bad they stopped using pork lard a few months back because most customers don't want it. They don't know what they are missing.
This stall has only been opened for 1 year, so they have not had the newspaper reviews yet. But with this standard of Beef Hor Fun, they should, soon.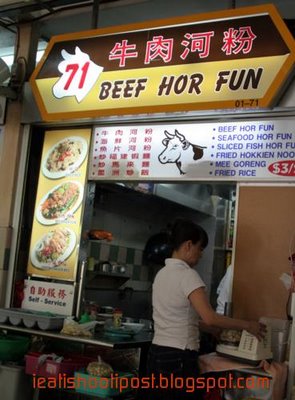 Conclusion
Overall, a very satisfying plate of Beef Hor Fun. Comparing with Geylang Lor 9, I think the beef here is much better as you can actually taste the meat. Taste wise, Geylang's still got more oomph, but with my suggestions, this place will beat it. Price wise, definitely cheaper. The plate above costs $5 and feeds two people adequately. At Geylang you would have to pay $8-10 for the same portion. Stall owner here definitely more accomodating and friendly. He even demonstrated his flambe technique for the photoshoot!
4/5 Almost the best Beef Hor Fun, just needs a little tweaking.