Nov 20, 2007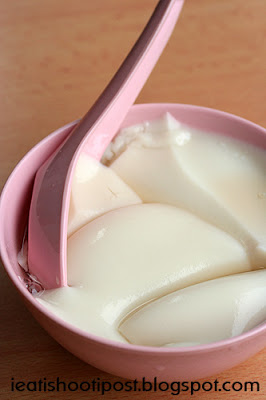 This is part 3 of the Rochor Bean Curd saga. In our previous episode, we found out that David, the youngest of the four brothers decided to branch out on his own and subsequently opened a branch right next to the original Rochor Bean Curd stall in Short Street. After being there for a few months, he shifted out of the stall which was subsequently taken over by the sister. So what happened? What are the juicy details of this family feud? Well, my way of cutting a long story short is to paste a link to this story by Teo Pau Lin who has already penned it all down.
Anyway, its not about the feud but the food. And I was pleasantly surprised with the bean curd here. It was excellent. The texture was soft and silky but I felt that it still manages to retain the taste of the beans rather then tasting as if it was too watered down. It was a very enjoyable bowl of bean curd. 4.5/5

Conclusion
Probably as good as bean curd gets in Singapore.