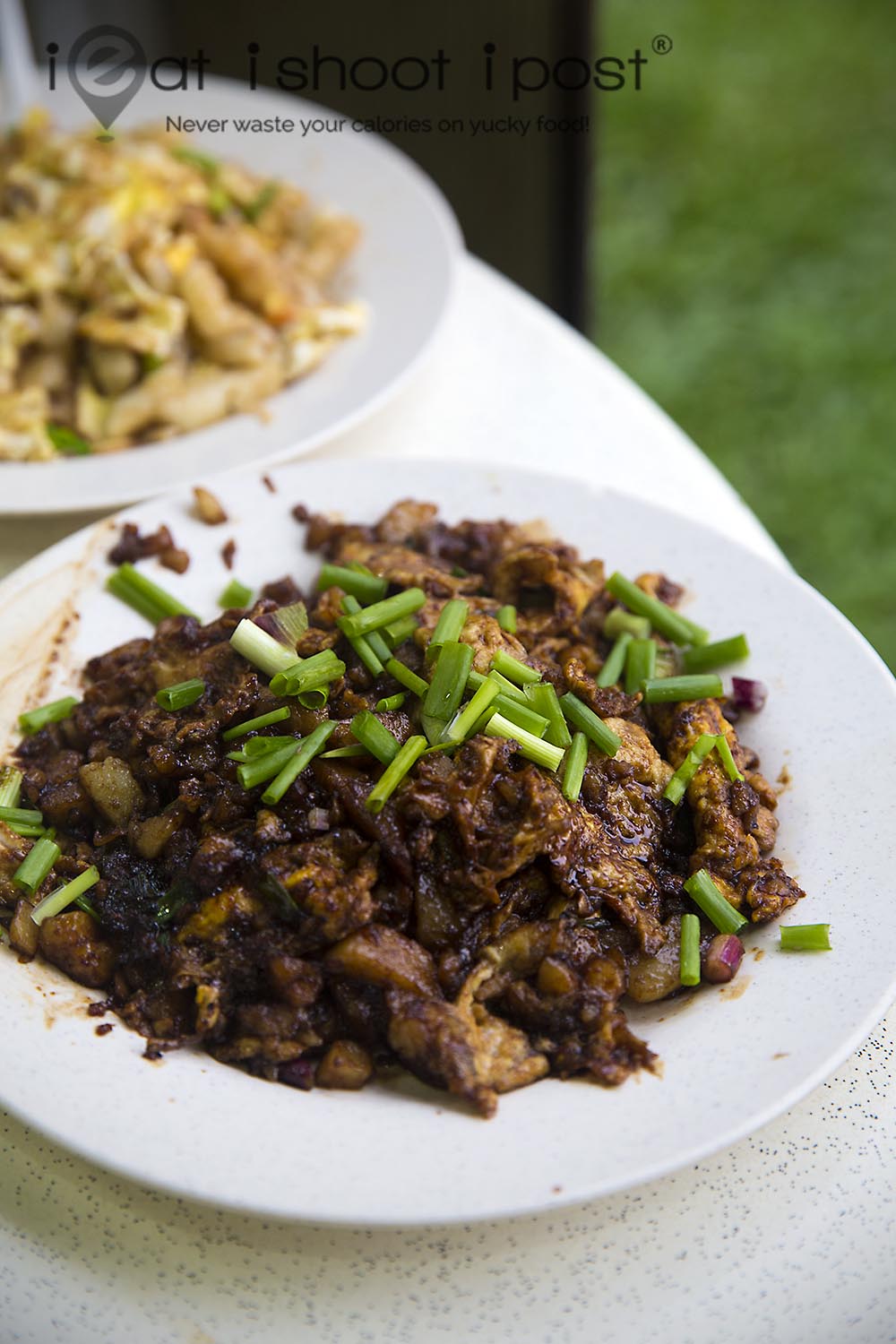 A smile can really make your day.   I am not talking about just a perfunctory pursed lipped Trump-ish smile.  I am talking about a big, hearty show-off-that-new-set-of-gold-teeth type smile!  That is the kind of smile that can brighten up anyone's day!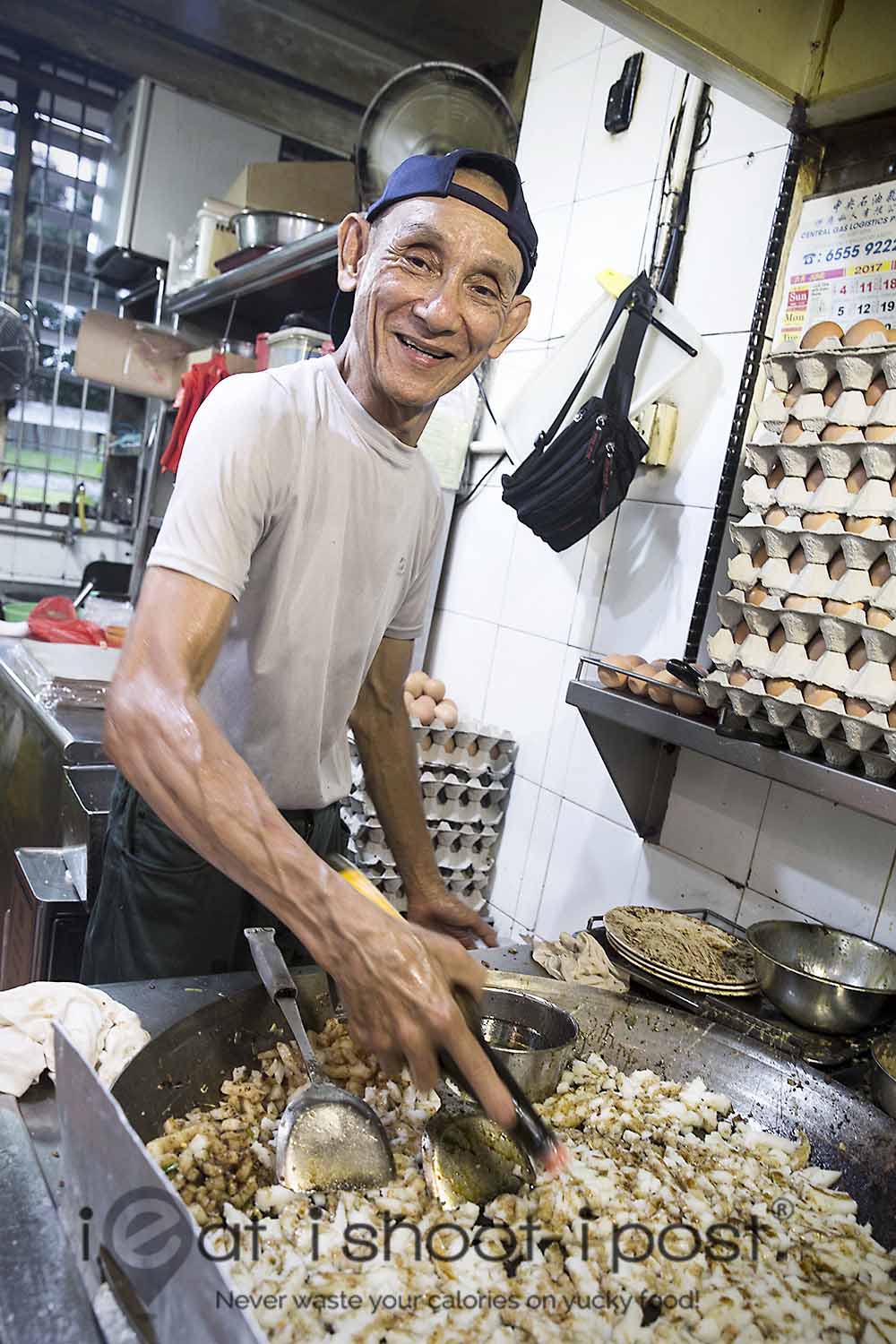 So what do you do when the boss just won't get off your back, the goldfish is starting to swim sideways and you just found out that your brand new smartphone has just gone missing?  Well, it's time to look on the bright side of life, get something good to eat and let yourself be infected with a contagious smile.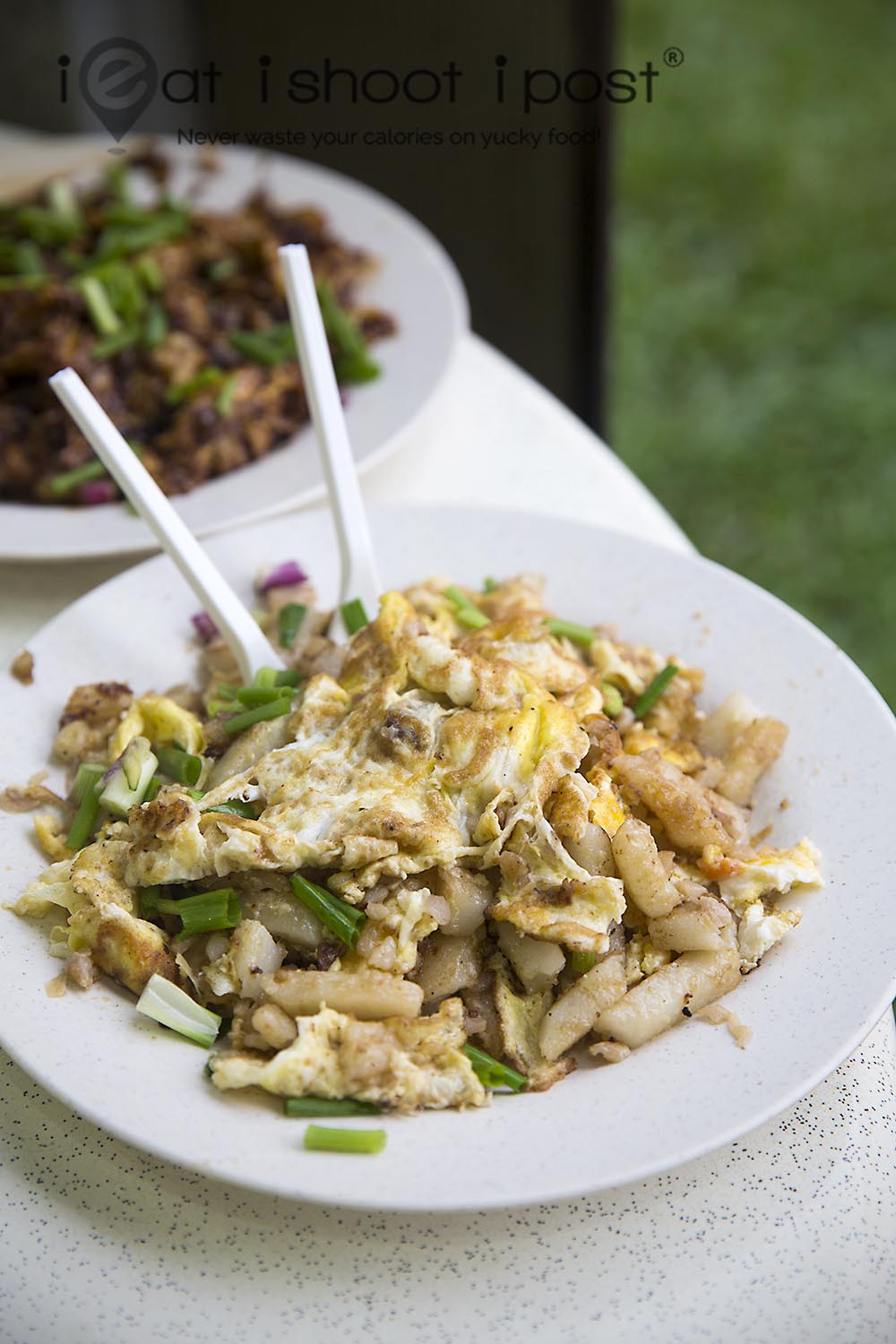 The place to go is this unassuming little coffeeshop beneath an old block of flats in Ang Mo Kio.  There, you will be greeted with one of the biggest smile I have ever seen from a hawker. (Oh, the lady at Soon Heng desserts has a wonderful smile too!).  Mr Ngerng Mui Cheu 67 has been frying carrot cake for over 30 years but when you watch him attacking the pan with such vigor, you would have thought that he had just started his stall last week!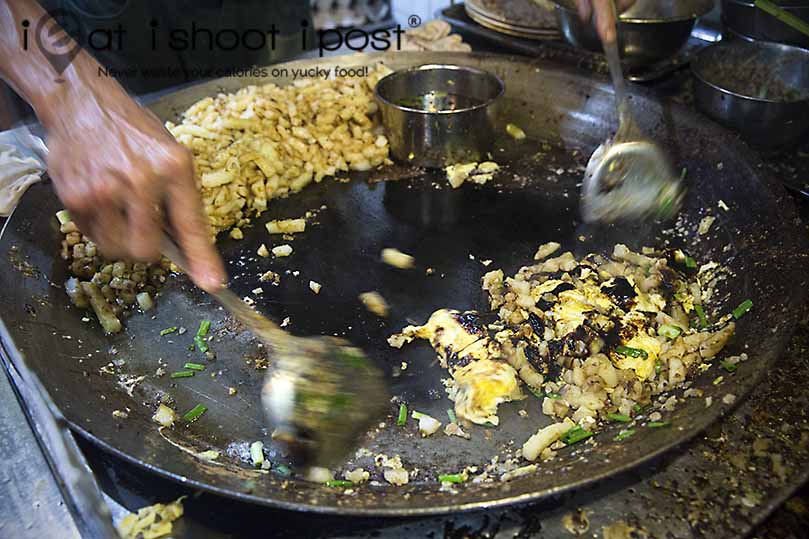 He doesn't make his own kueh and as far as he is concerned, there is nothing really special about his ingredients.  So, it really boils down to his quick hands, fire control and passion!
Between the white and the black, I preferred the black.  The carrot cake was chopped into small pieces so each was slightly charred and covered with flavour. It didn't really have the smokiness of Fu Ming carrot cake, but it was a tasty and the service was excellent!  4.25/5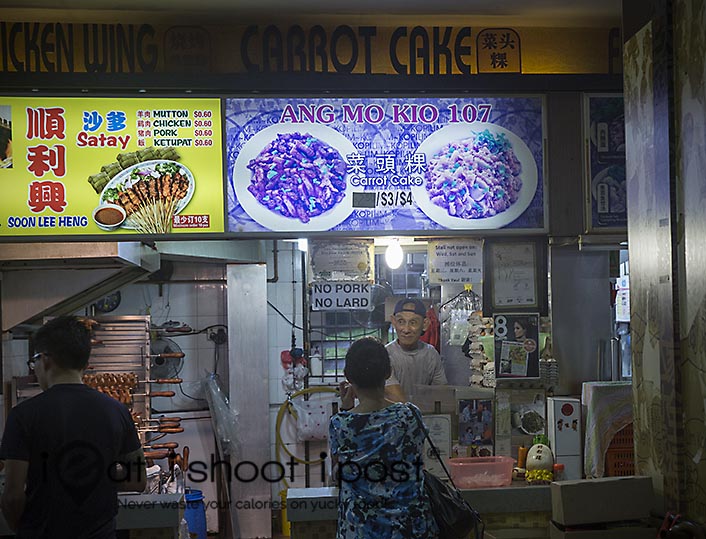 Conclusion
Very good carrot cake served with a contagious smile!  Perfect when you need something tasty to fill the stomach and positive vibes to fill the soul!