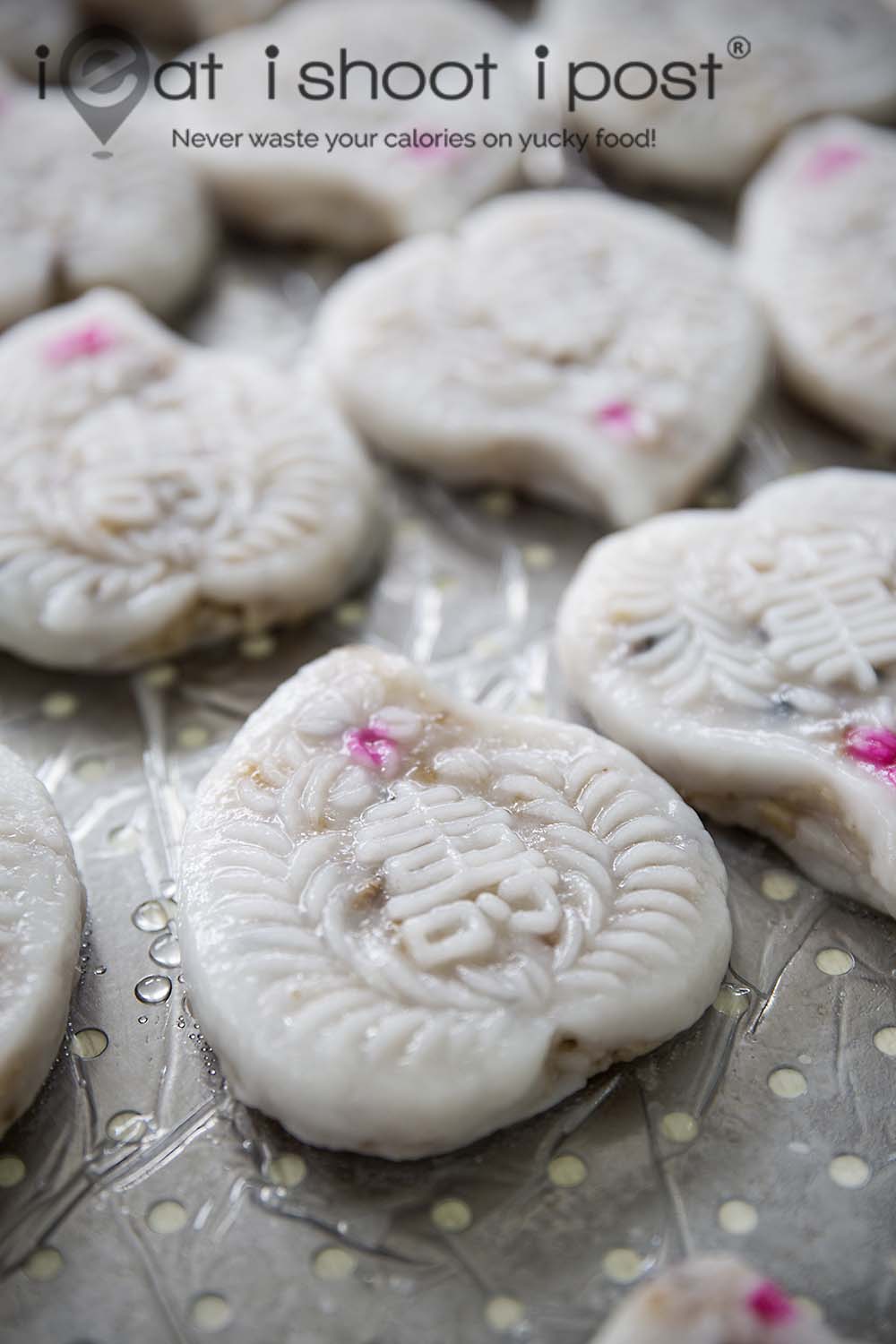 Fans of Ah Yee's Soon Kueh would be happy to know that after a four year hiatus, they have reopened at 124 Tembeling Road in Joo Chiat.
Mdm Tay Lee Tiong, 65,  had wanted to retire for good when she closed her stall at the basement of Dunman Food Centre in 2012.  The housewife turned hawker had built a solid following for her delectable soon kuehs over the eight years when she was there.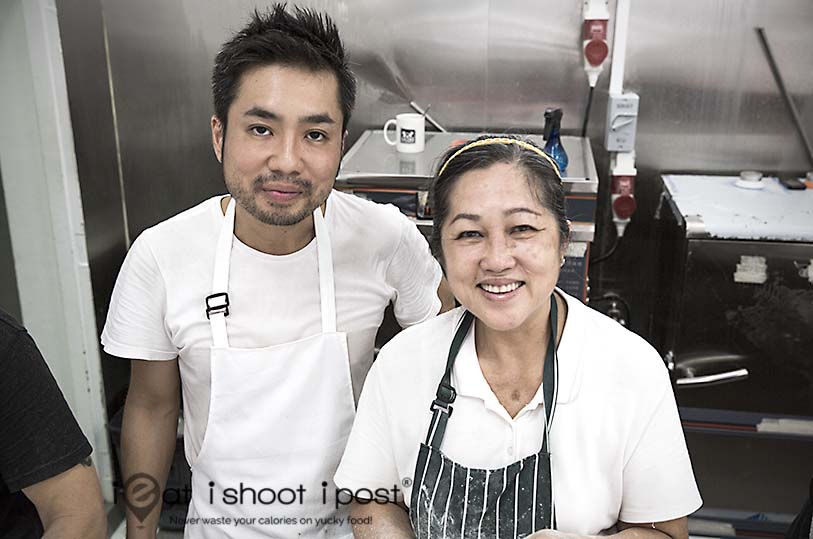 The person responsible for her "重出江湖" (return to the scene) was her son Jeff, who had spent many years working in a bank.  His was a case of a mid career switch to something he feels passionate about and to preserve his mother's legacy.  Jeff tells me that even after having closed for so many years, he still receives phone calls from customers inquiring about the soon kueh and  that was one of the great impetus for him re-start the business.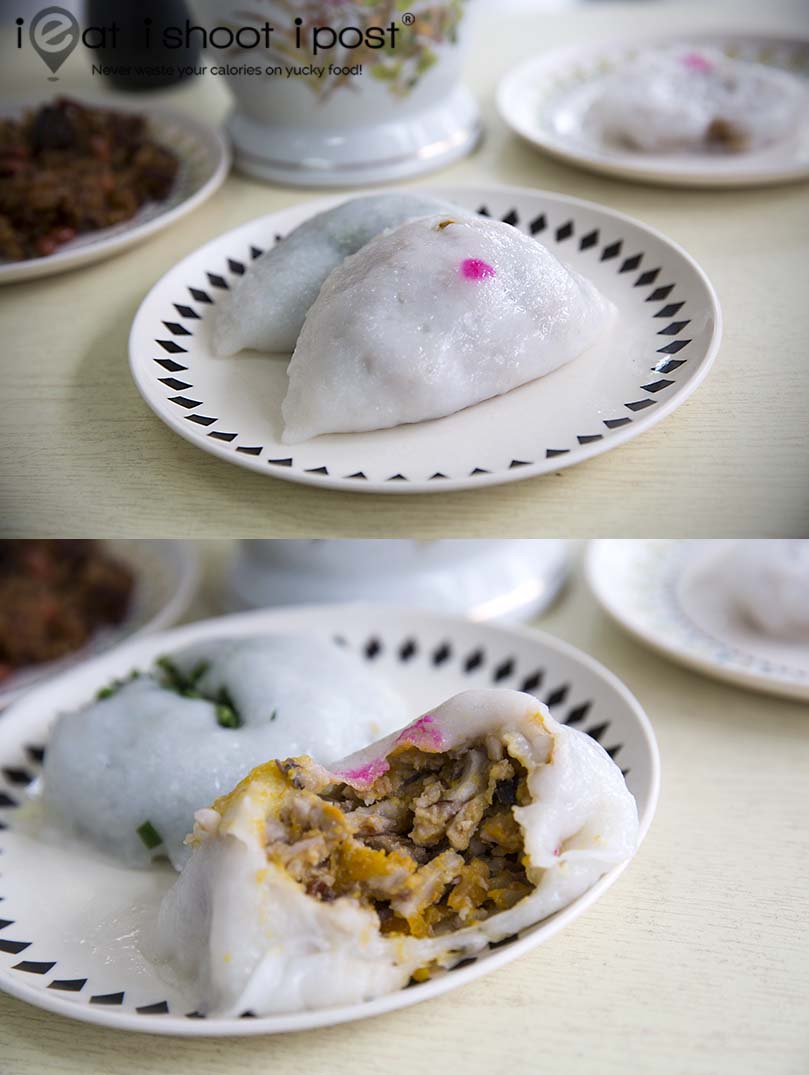 Their soon kueh is, not surprisingly, very good.  What I really like about it is the texture of the skin which is stretchy and tender with just the right amount of chew.  You don't even have to eat it to know that the skin is good, just have have look at it in the video below!
The filling is equally toothsome.  They don't skimp on the dried prawns and Mdm Tay insists on using the more expensive grade which as a more pleasing aroma.   She also insists on putting bamboo shoots in it, so that there really is "笋"(soon – bamboo shoots) in the "笋粿" (soon kueh). 4.5/5
Surprisingly, Mdm Tay never considered her kuehs to be "traditional" as she has no qualms in changing the traditional recipe if she feels that it can be improved.  Take for example her png kueh.  You will notice that there are no whole peanuts inside, as you will expect to find in a traditional png kueh.  The peanuts are there, but they are first roasted and ground before being added to the glutinous rice filling.  She feels that frying the peanuts first will add a whole lot more flavour to the filling! The shape of the png kueh is also quite unique as Jeff traveled to China to specially custom make them for the shop! 4.25/5
If you like yam, I would highly recommend that you try their yam kueh.  It uses the same soon kueh skin, but is filled with shredded yam and pumpkin.  It is not a traditional kueh, but it's very good!  4.5/5
The glutinous rice which is sold separately is not the same as the one used for the png kueh filling.  The glutinous rice is fried first before being steamed in order to improve the texture.  The mushrooms are really tasty as they have been marinated first before adding to the rice.  4.25/5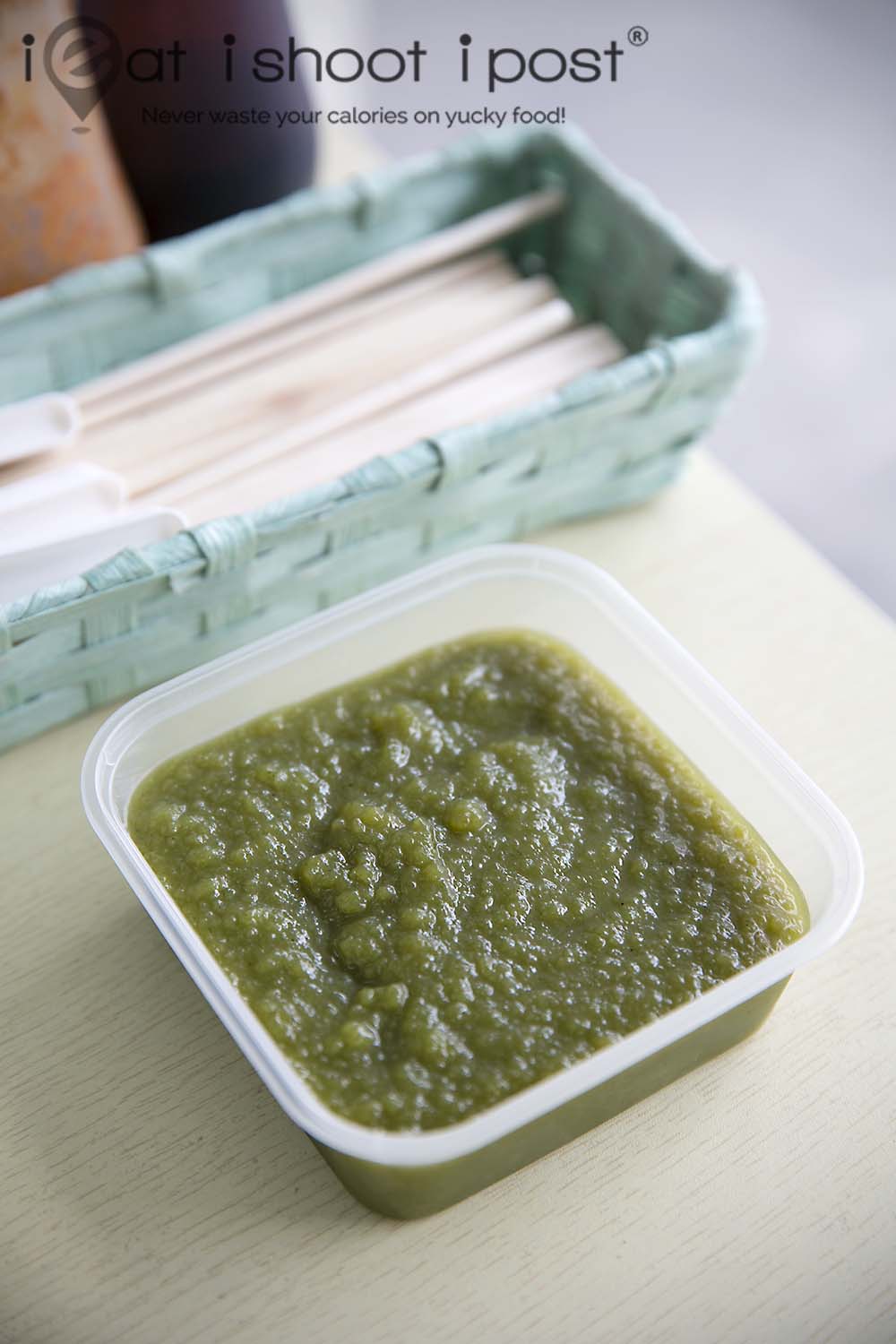 If you are looking for good homemade kaya, you can also give theirs a try.  It is made without artificial colouring or flavours and I was told that some of their pandan leaves are harvested from their own garden!  4.25/5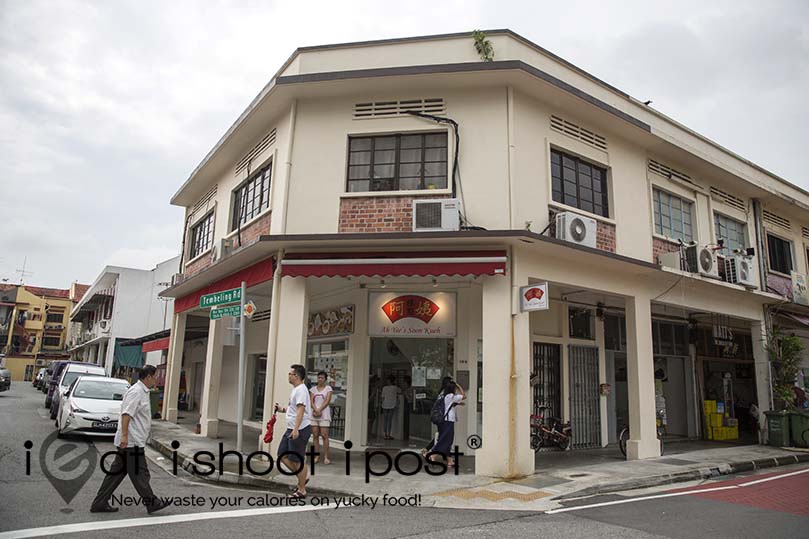 Conclusion
Good to see another new generation hawker taking on traditional kuehs and pursuing it with such passion!  Do go early for the soon kueh as they are usually the first to be sold out and don't forget to try the yam kueh!