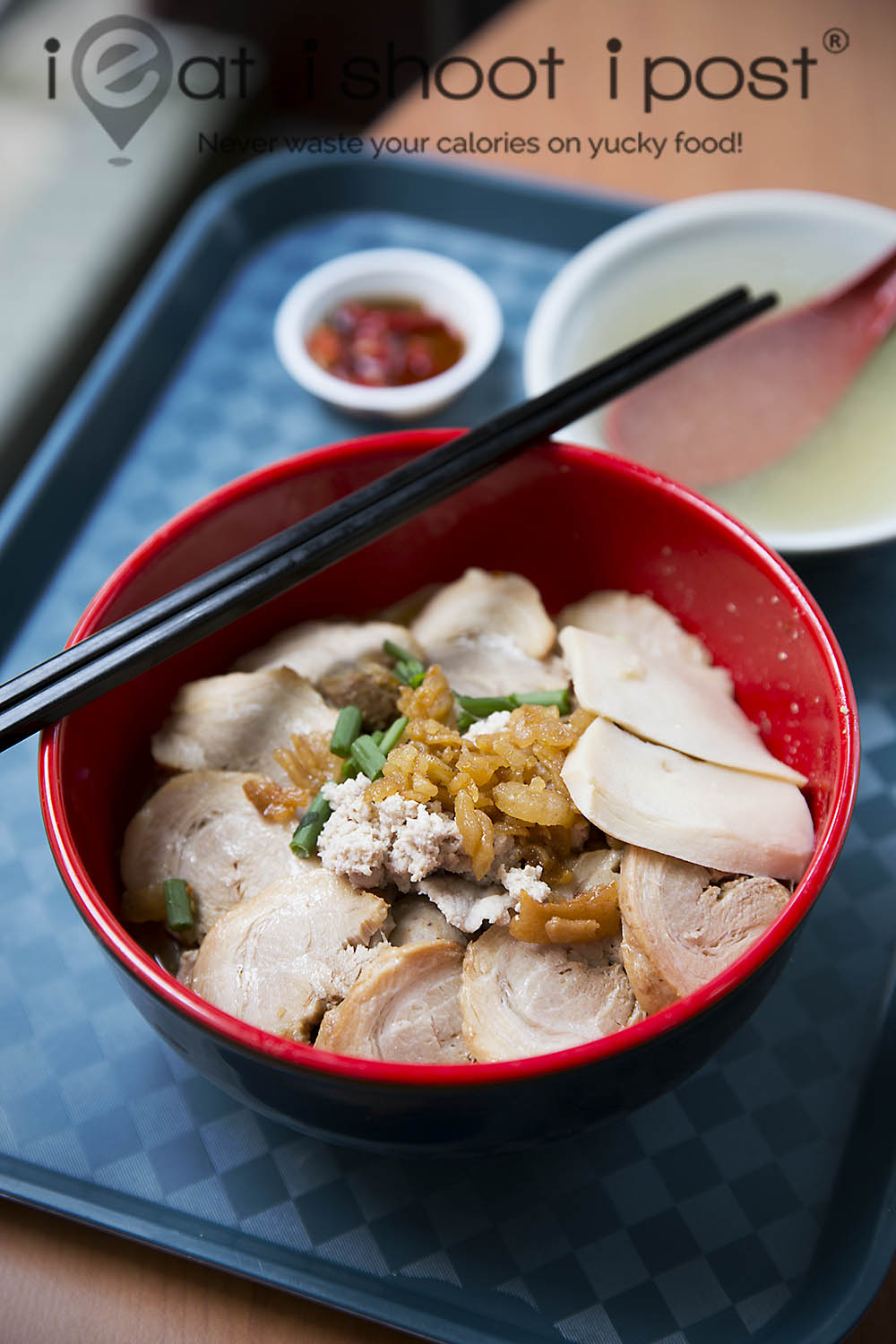 From the same family who brought us the Japanese meepok girl comes the next big thing in meepoklogy in Singapore – Japanese Fusion meepok!
Just a quick recap in case you missed our last story…..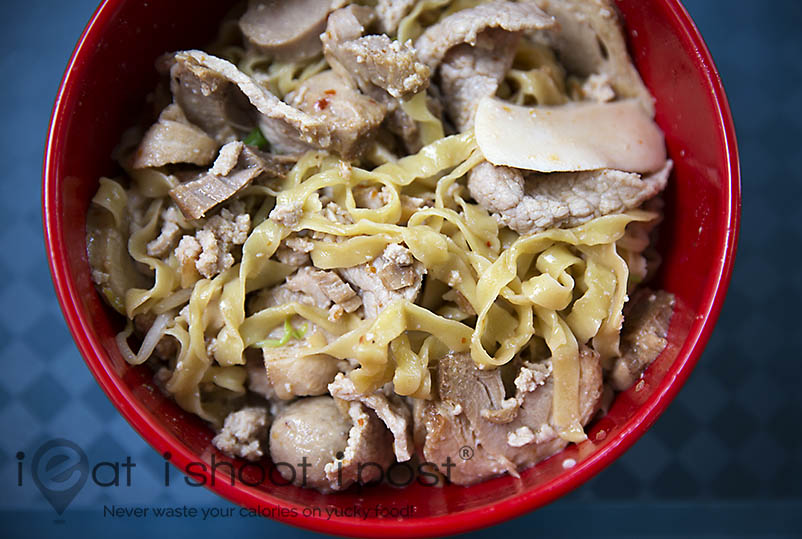 Naoji Kuribara-san first came to Singapore to work as an executive but he fell in love with our little red dot and didn't want to leave when his contract ended. He began to look for other things to do in order to stay here and eventually found his calling when he befriended Eric Chian of Ah Hoe Mee Pok and learnt the art of making bak chor mee.  He was a quick learner and very meticulous. Soon, news of the Japanese mee pok man started spreading.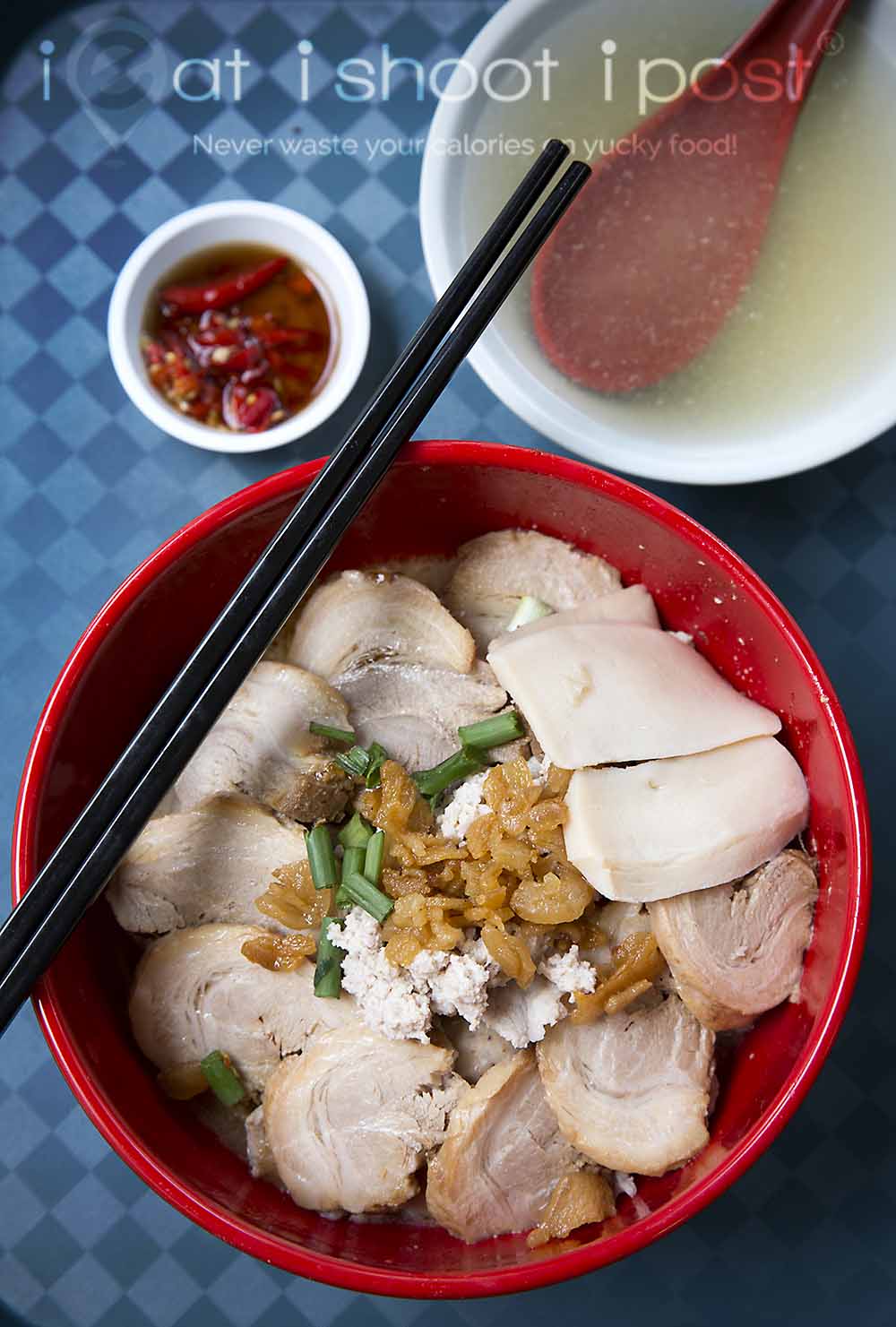 The next social media tsunami was caused by his teenaged daughter who also decided to follow in her father's footsteps to become Singapore's first Japanese meepok girl!  With young Singaporeans shunning the hawker profession, news of a young Japanese girl selling meepok in a heartland coffeeshop was sure to make waves. Now, her brother is also making news by offering a bowl of bak chor mee that marries the best of both Japanese ramen and Singaporean bak chor mee!
So, how is this bowl of meepok different from your typical bowl of bak chor mee?
Firstly, instead of the usual mushroom and black vinegar sauce, you get a choice of miso or shoyu sauce which gives it a distinctly Japanese flavour.  The miso sauce is cooked over a slow fire and is sweet, unctuous and savoury.  After the meepok is tossed in the sauce, it is topped with a generous amount of sliced pork, pork balls and minced pork.  Then tender sliced Japanese style charshu which has been slow cooked for 5 hours is draped over the noodles and finally, in case you still haven't satisfied your need for pig, a generous amount of crispy pork lard is laid on top of the mountain of pork. Two slices of abalone is finally added for a balanced diet.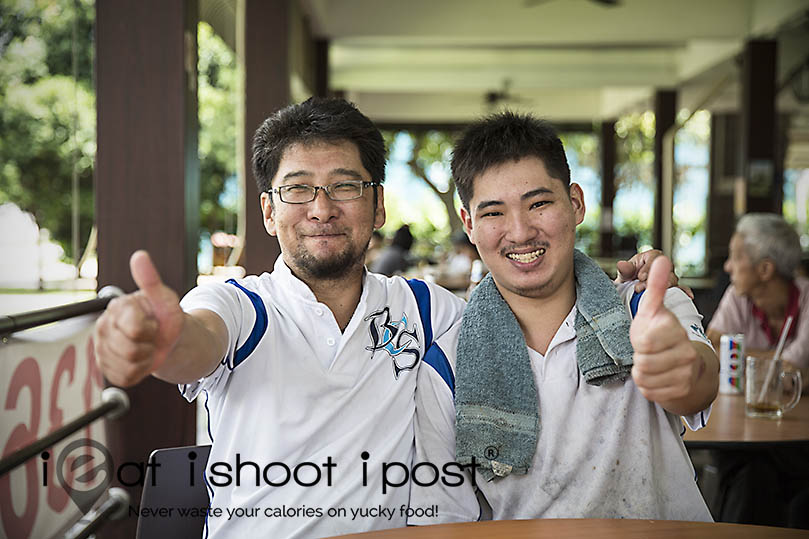 I really enjoyed the bowl of meepok.  The sweet and slightly spicy miso sauce was delicious and the pork….. oh the pork.  There was so much tender, delicious pork in the bowl of noodles that you would be completely pigged out by the time you finish the bowl!  4.5/5
Although I really liked this concept, I can imagine that it may not appeal to some people.  Chilli lovers with a high threshold for the pain would find that the sauce falls way short on the Scoville scale.   Others may find the absence of black vinegar sacrilegious.  And then there are those who don't enjoy pork…… this is definitely not the place for you!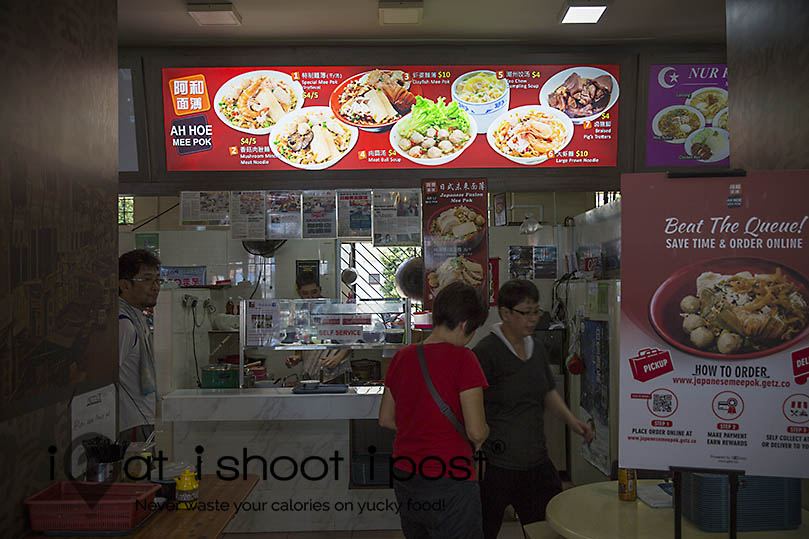 Conclusion
The Japanese are famous for being able to put a distinctly Japanese touch to foreign cuisines.  Thanks to the Kuribara family, now we are able to have a taste of the Japanese take on our bak chor mee.  Let's see if they are able to win over the hardcore bak chor mee fans!