Tefal Ingenio: The Best Pizza Recipe you can make at home!
Posted on: December 19, 2019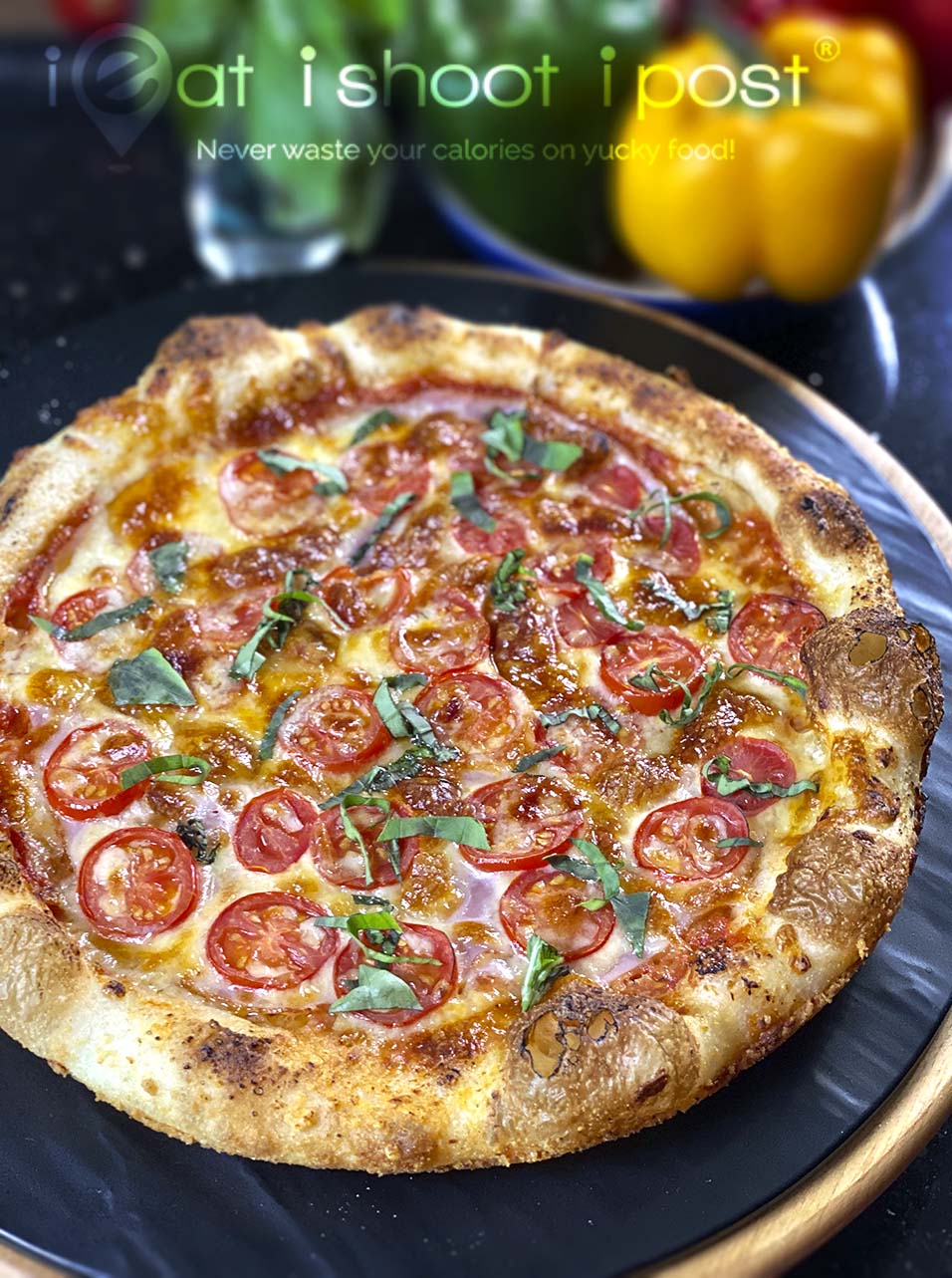 I am very excited to present to you my latest pizza recipe! I have been making pizzas at home for many years using different equipment and techniques, but I have to say that this latest recipe is not only the easiest, it also gives the best results!
This recipe will give you a pizza that has a beautiful cornicione that is covered with parmesan cheese and is super crispy on the outside while still having a light and moist crumb. The bottom is also nicely charred and crisp!
Get creative with different toppings and have yourself a pizza party!
Equipment
Tefal Ingenio 28 cm pan
Oven
Stovetop/induction cooker
Pizza dough
Bread flour 500g
Yeast 1 tsp
Sugar 1 Tbsp
Salt 1 tsp
Water 400ml
Pizza toppings
Semolina flour and extra bread flour for dusting
Olive oil
Mozzarella cheese
Parmesan cheese
Toppings of your choice
Sauce
Tomato sauce or whole peeled tomatoes 1 can
Italian herbs 2 tsp
Tomato paste 1 Tbsp
Method
Dough
1. Mix flour, yeast, sugar and water together in a bowl until there is not more dry flour. It should be a shaggy ball. Add salt and rest for 20mins.
2. Knead for 10mins by hand or using a mixer (if kneading by hand reduce water to 360ml)
3. Turn out the dough onto a floured tabletop and shape into a ball. Cover with damp cloth and rest for 45 mins.
4. Divide into four, ball and placed in oiled container.
5. Leave on table to ferment till double in size (1-2 hrs) or place in the fridge overnight for extra flavour.
6. Mix 1/2 cup bread flour and 1/2 cup semolina flour
7. Turn out the dough ball and cover with flour mixture
8. Shape the pizza dough by pushing the air to the rim. Flatten the centre leaving a 1 cm rim.
9. Oil the Tefal ingenio pan
10. Place the dough onto pan and continue to shape the pizza
11. Oil the rim of the dough
12. Add tomato sauce to the centre of the pizza
13. Sprinkle parmesan cheese all over the pizza including the rim of the pizza. (you want it to melt and cover the outside!)
14. Sprinkle mozzarella cheese and add your desired toppings
15. Place the pan on stovetop at cook at medium heat for 3 mins
16. Using a pair of scissors make a hole in the middle to let steam escape
17. After 3 mins, move the pan into a 225 degree oven and bake for 8 mins.
18. Option: To create an even nicer char, using a propane torch to lightly char the rim
19. Slice into 8 pieces and enjoy