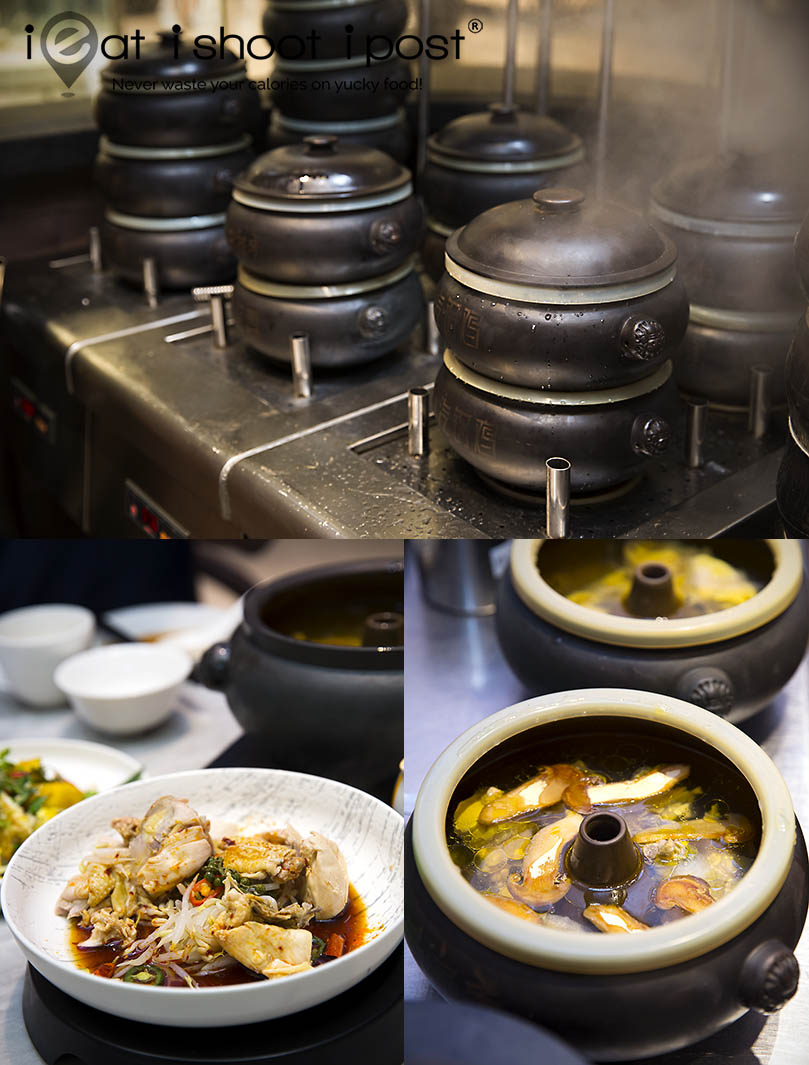 Q:  What do you need to make a good chicken soup?
A:  Good chicken
Yun Nans might have a fancy set up to show you how they steam the chicken in special Jianshui pots for 4  hours but if the chicken is just an ordinary broiler that you can find at the supermarket, then it is simply a waste of steam.  Thankfully, the owners of the first franchise restaurant outside of China has really put in the effort to procure good quality chicken, so the end product really is a pot of the proverbial "chicken soup" for the soul.
When I first tasted the food at Yun Nans during the pre-opening of Jewel in April, I was introduced to the black footed chicken who had been specially grown to 120 days to develop flavour. At the time I felt that the soup just lacked that ooomph.  Surprisingly, the owners actually took my feedback seriously and now the chickens are raised till 150 days which made quite a bit of difference to the soup which now has a depth of flavour.
The soup is very simple, it's only chicken seasoned with salt and pepper and steamed.  No water is added, so it is the steam that comes into contact with the chicken and condenses that eventually becomes the soup!  So what you are tasting is as close to pure chicken soup as you can get!  We had matsutake mushrooms added to ours as a special order.  This is not on the menu but if you really wish to have it, you can request in advance.
You know how the chicken meat doesn't have much flavour left after such a long cooking time?  Rather than to waste the chicken meat, they provide a plate of breansprouts with hot and sour dressing spiked with fresh szechuan peppers to toss the meat in, turning it into a delicious sidedish.  4.5/5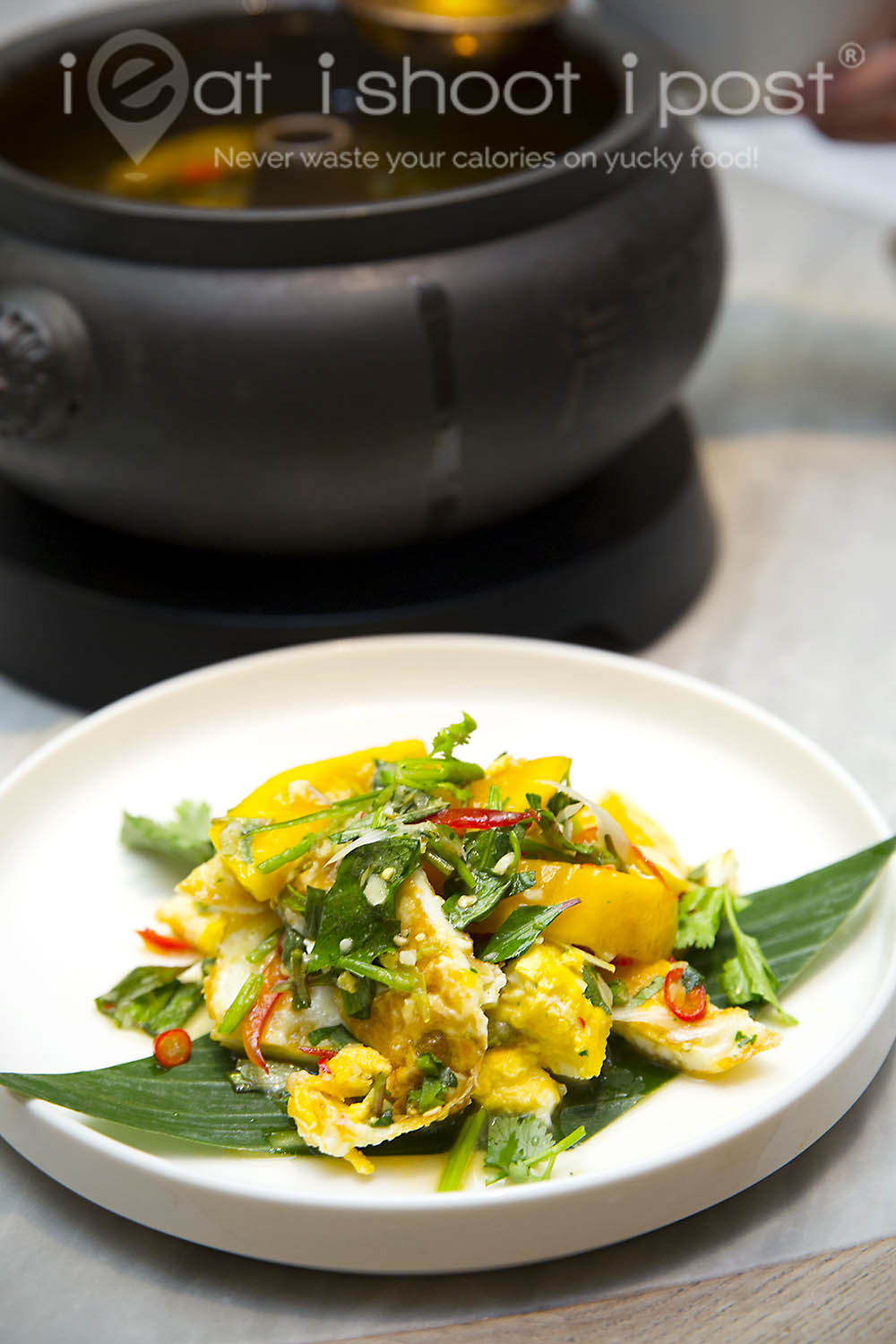 Yunnan is located close to Thailand, so you might find some dishes to be quite similar, like this fried egg salad with a piquant vinegrette.  It's very good and something you don't expect to find in a typical Chinese restaurant.  I think that is what makes the experience at Yun Nans so novel, it really is another Chinese regional cuisine which we are just beginning to discover.  4.25/5
Their grilled eggplant salad is another salad dish which I can recommend.  Again, the dressing is reminiscent of a Thai style sweet and sour dressing which perfectly complements the smokiness of the eggplant.  4.25/5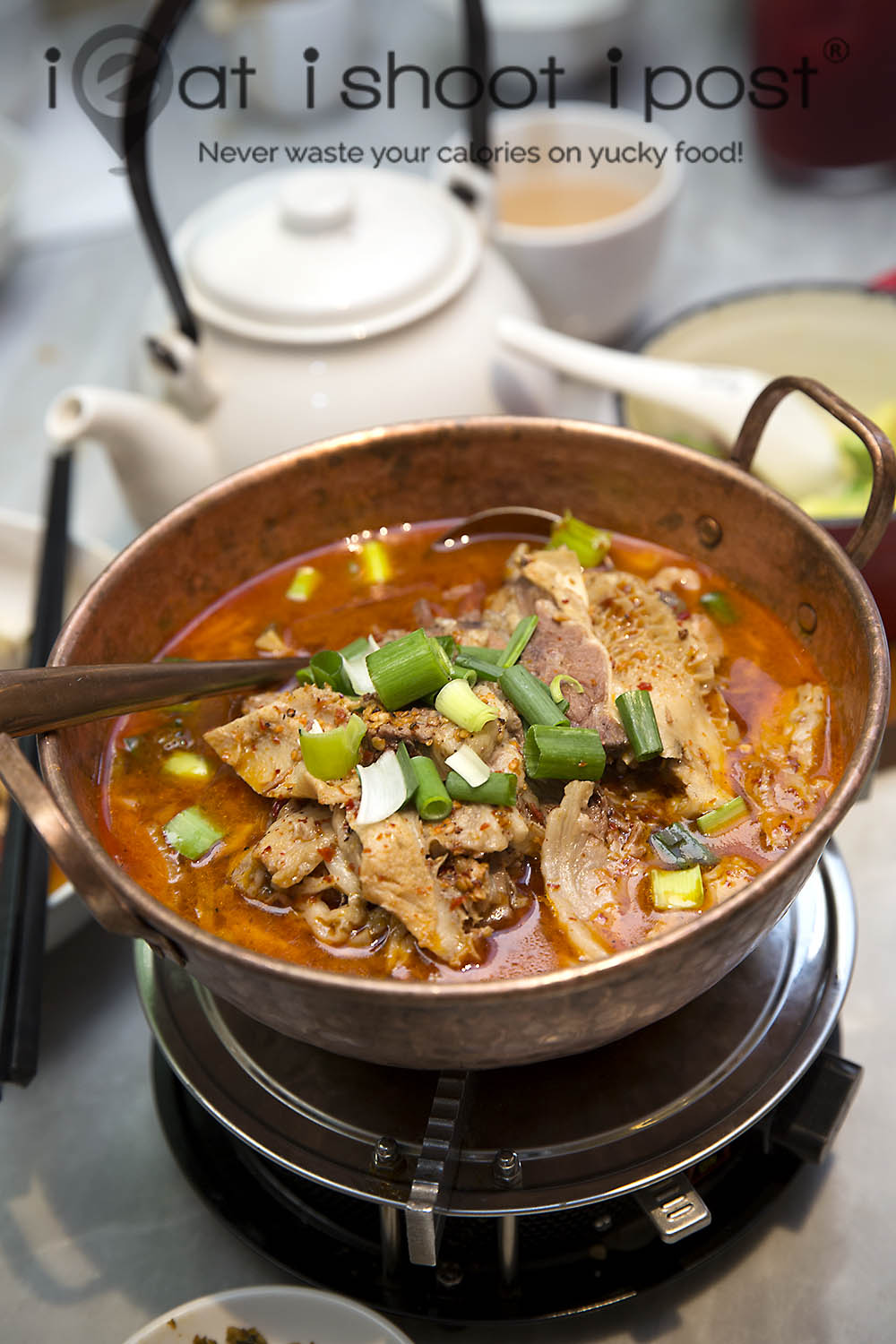 Another interesting dish is their beef stew in copper pot which demands some rice to go along with it.  What is really impressive is that they actually serve the beef brisket in a hand beaten copper pot which has an interesting story involving ancient heroes which you can read about on the menu.  The stew was hearty, spicy and delicious. This is the first time I am having beef brisket this way and it won't be the last.  4.25/5
Rice noodles are a staple Yunnan cuisine and they take it very seriously.  The rice noodles are made in their own factory and shipped to Singapore.  They may look like our local laksa noodles, but the noodles are distinctly smoother and tastier and worth trying!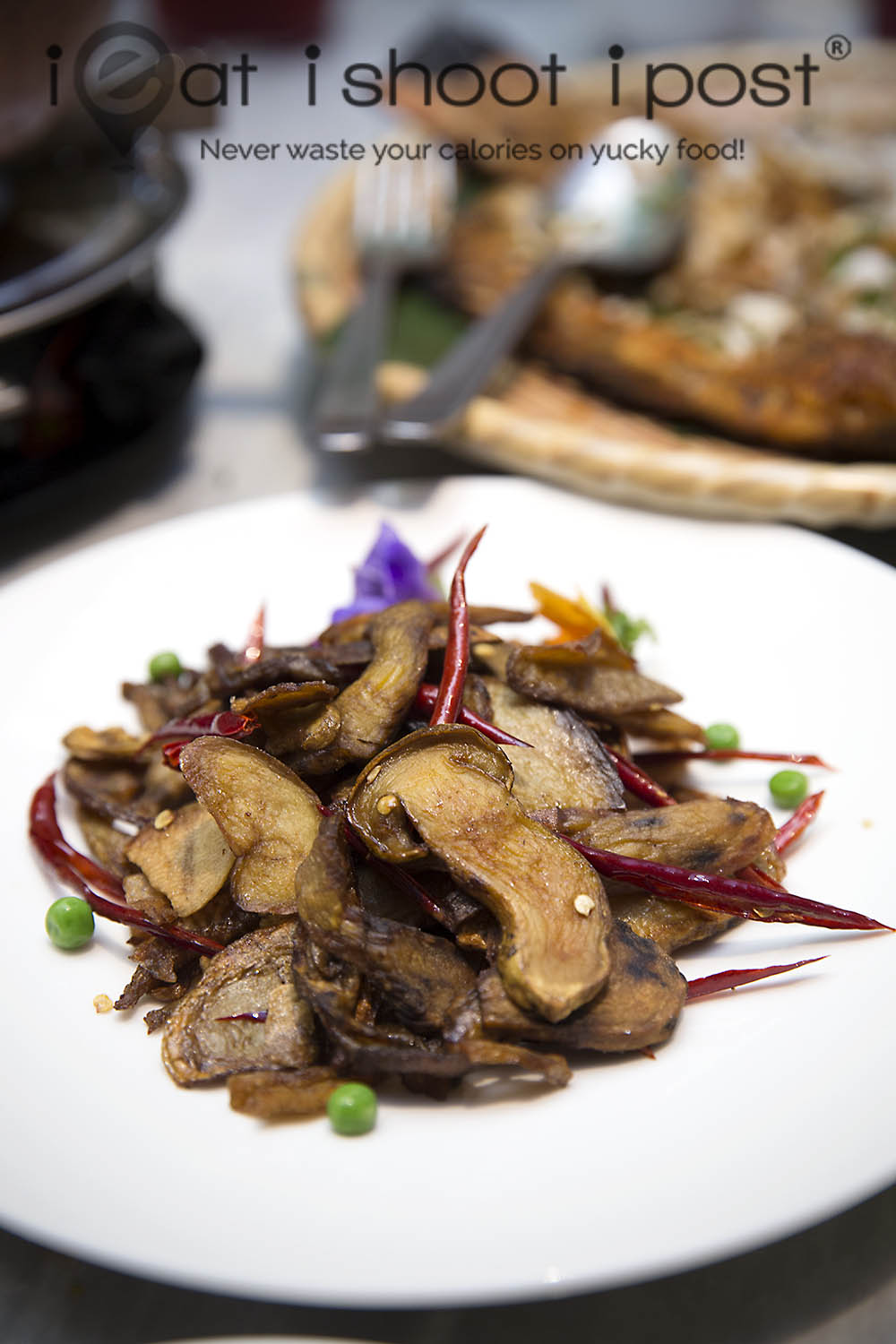 The mountains of Yunnan are famous for their wild handpicked mushrooms and Yun Nans has a special supply of these specially shipped to Singapore.  Their fried porcini mushrooms are very good and is the only place where I have seen this dish served.  4.25/5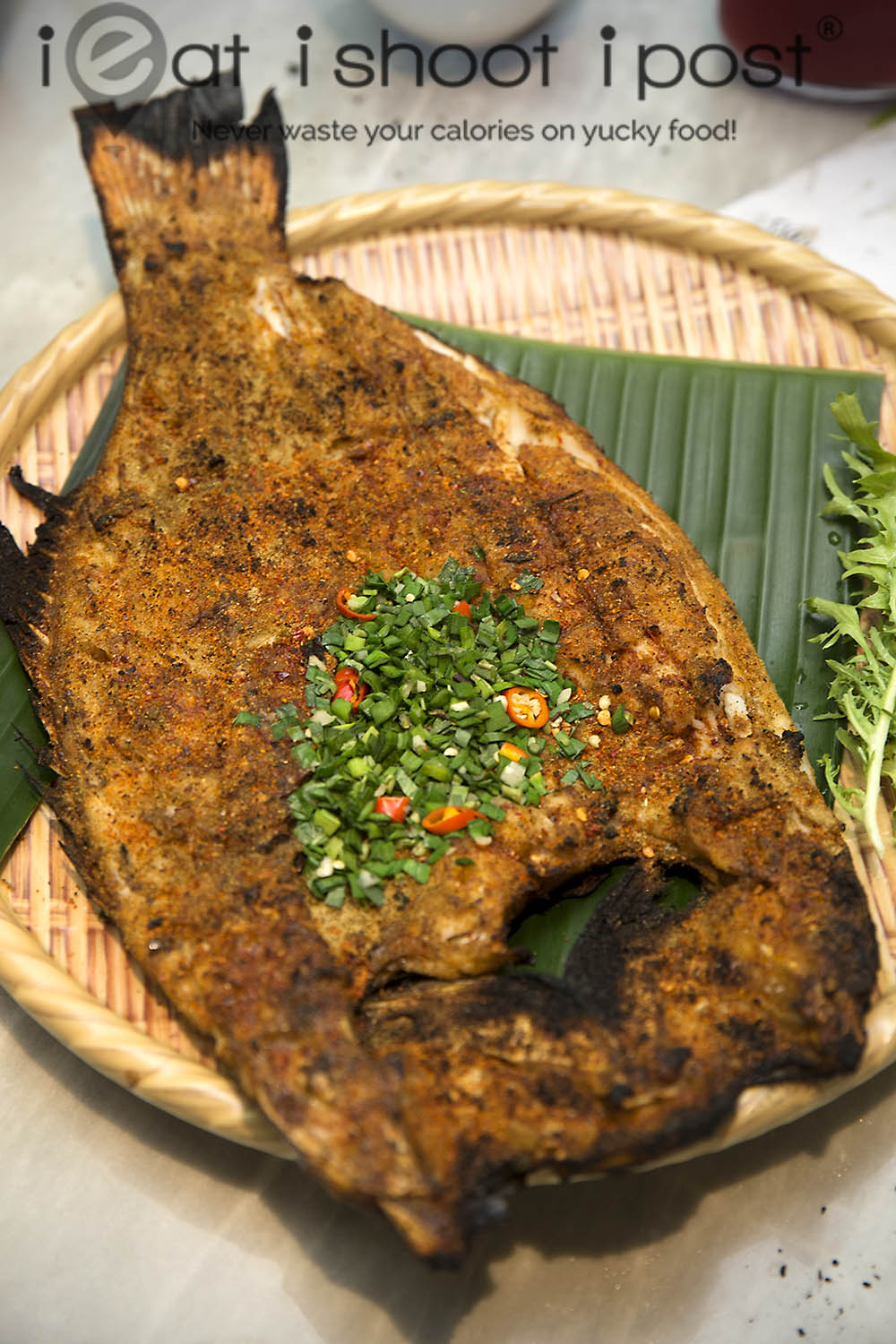 I am not a big fan  of  their chilli grilled fish as I find the flesh to be a tad dry. The seasoning is fine and typical of Yuannan style BBQ, but I find that overpowers the delicate flavour of the fish. 3.5/5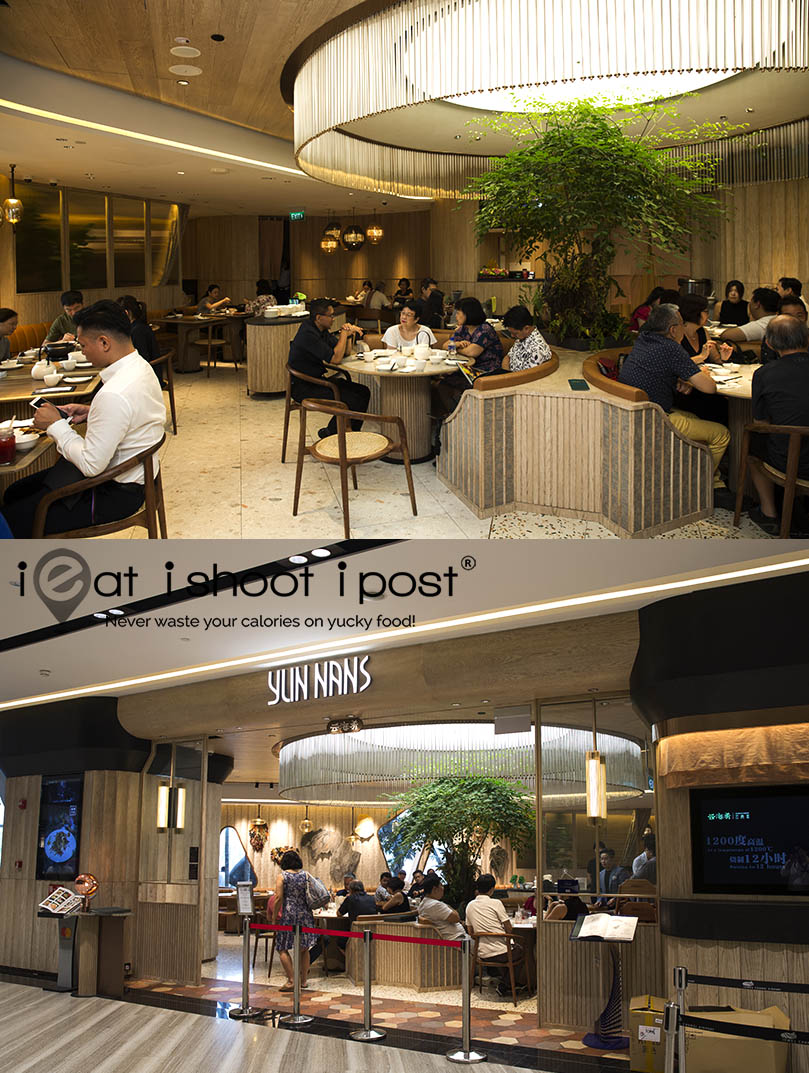 Conclusion
Great place to experience authentic Yunnan cuisine.  Many of the dishes are distinctively different from the Chinese cuisine that we are used to here, so it will be a journey of discovery for those of us not familar with Yunnan cuisine!
Acknowledgement
Thanks to the management of Yun Nans for hosting our fundraising dinner and their support forour Taikkyi School Building project.