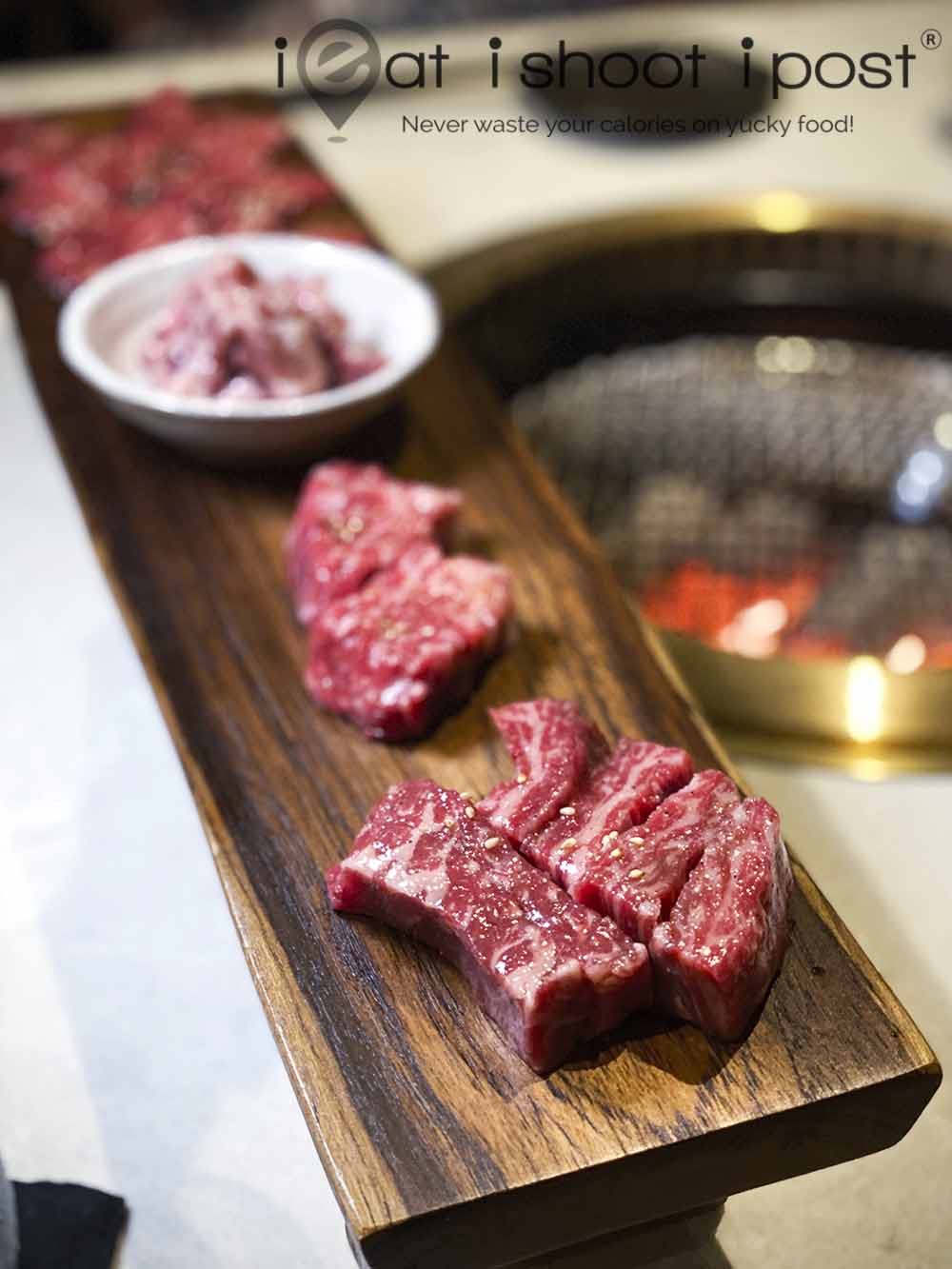 If you are a yakiniku lover, you would no doubt have heard of the Yen Yakiniku.  It's recognized as one of the best places in Singapore for a top-notch Yakiniku experience and was awarded a Michelin plate in 2019.  You basically sit at the counter and slivers of top-grade Japanese Wagyu are grilled to perfection for you.  The only drawback is the damage to the wallet as a good meal may cost you somewhere in the ballpark of $200 – $300+/pax!
The good news is that they have now set up Yen Social, a sister restaurant at Duo Galleria which is targeted at those looking for a more relaxed and affordable option.  Yen Social features specially curated Australian Wagyu some of which are aged on the premises,  and the setting is now more communal, hence the term  "social".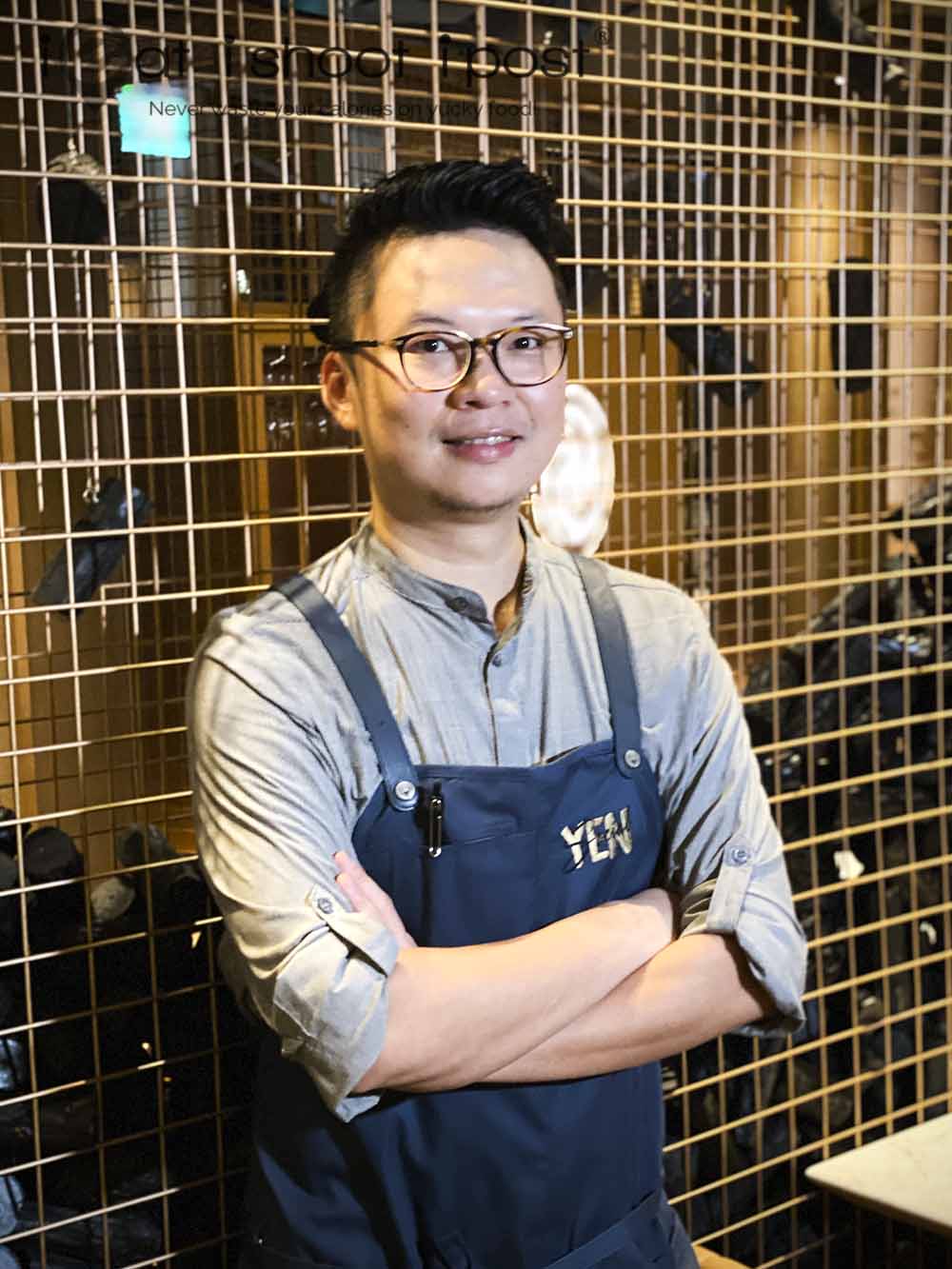 The chef behind the meat is Jones Chen, a Taiwanese who met his business partner while he was working at Da Wan in Taipei.  Together, they decided to bring the concept to Singapore.  Chef Jones is meticulous about sourcing meats and would taste every batch to make sure that they are up to scratch.  He doesn't believe in labels, only in his own tastebuds.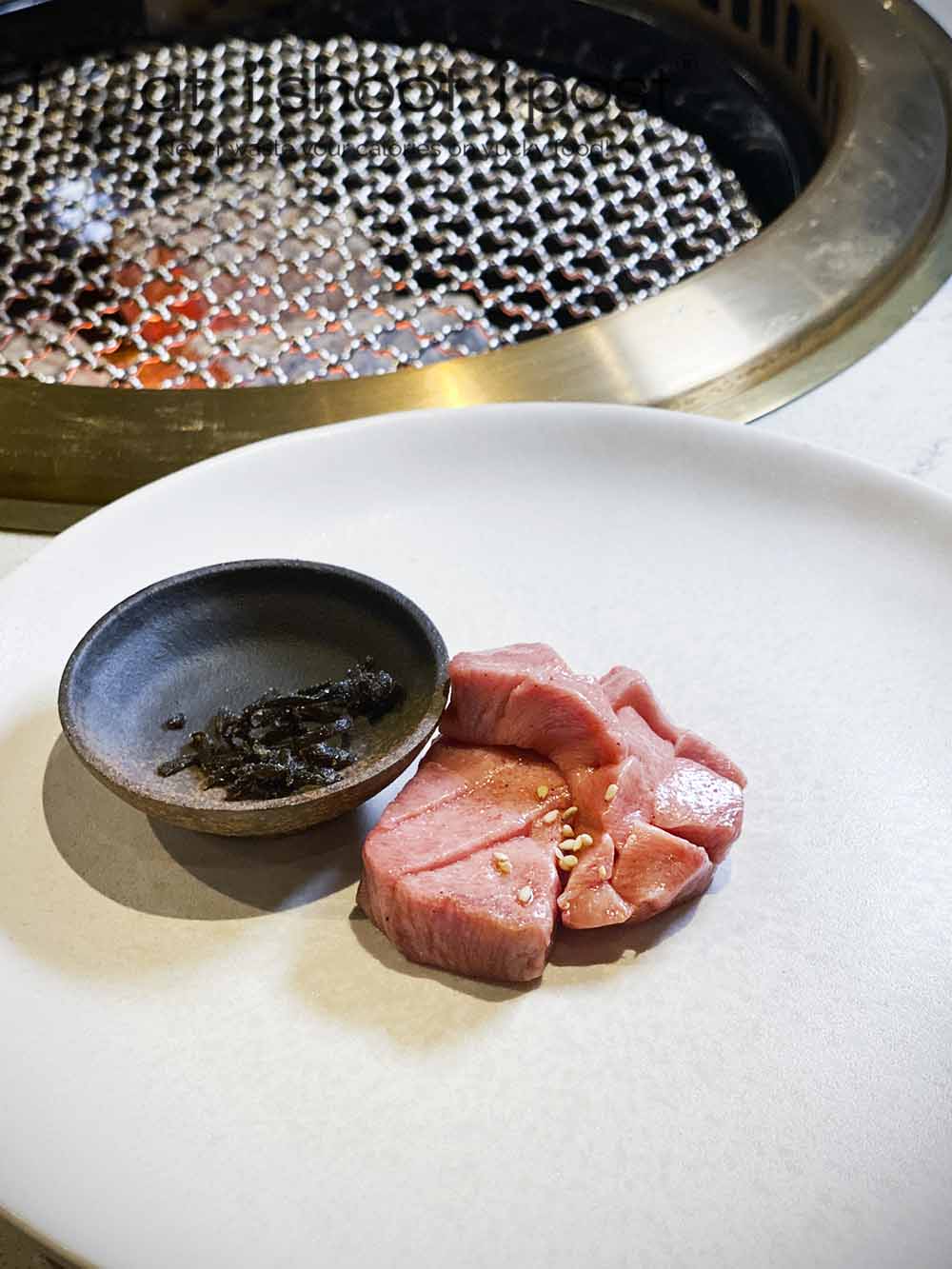 One of the signature items of the new restaurant is the 21 day dry-aged Ox tongue.  Gyutan is quite a delicacy in Yakiniku restaurants but they are often served in thin slices because they can be rather chewy.  However, the dry-aging process tenderizes the meat and intensifies its flavor.  This is the first time I tried a thick-cut gyutan and was very pleasantly surprised at how good it is!  The texture is uniquely chewy yet tender, like a firm fishball, and the flavour and sweetness is slowly released as you chew on it. 4.5/5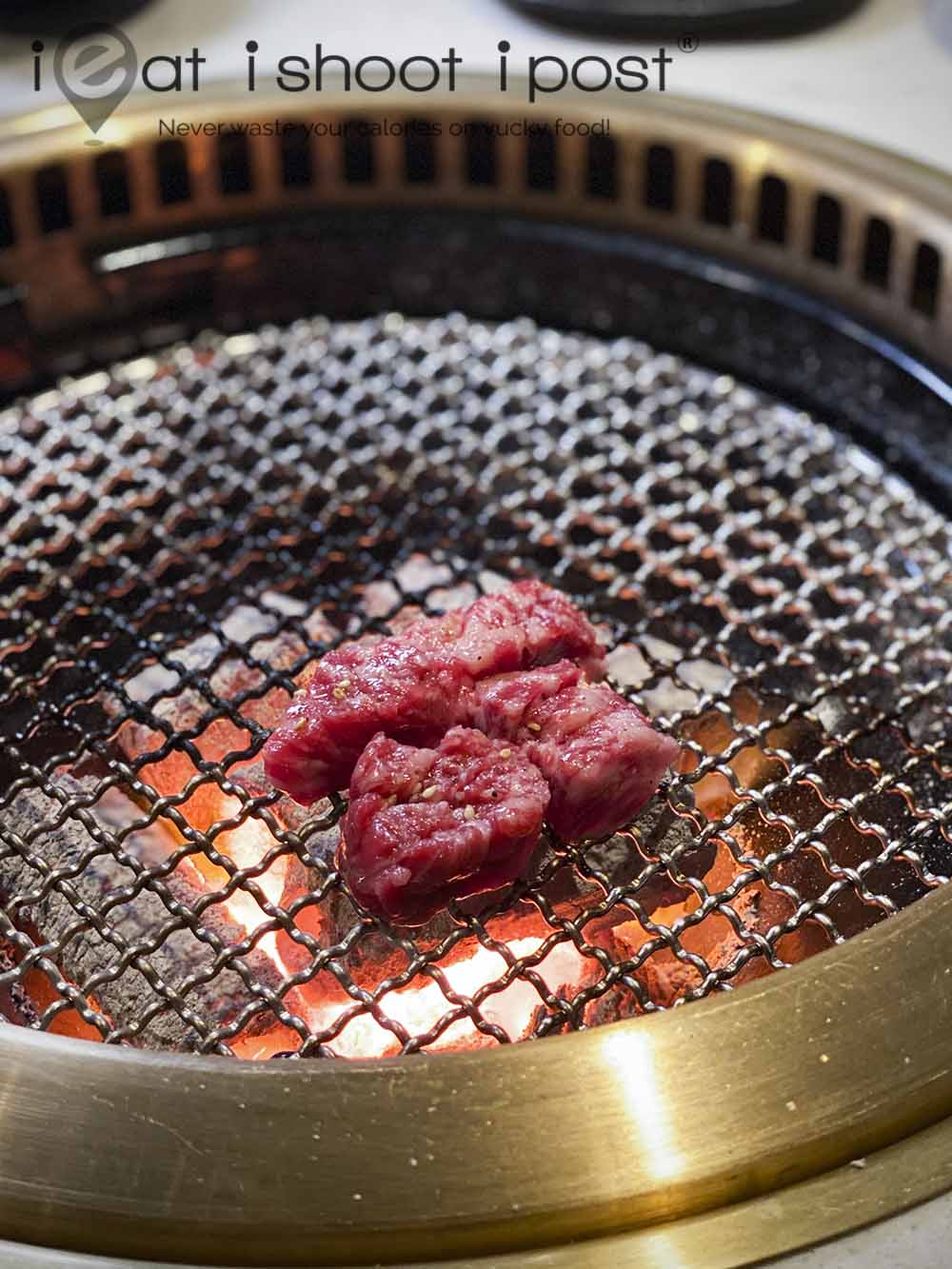 Their other meats are also very impressive.  If you are not sure of which cut to order,  just go for their sets which will give you a nice selection of premium and secondary cuts like ribeye, striploin, intercostals, skirt, short ribs, etc. 4.5/5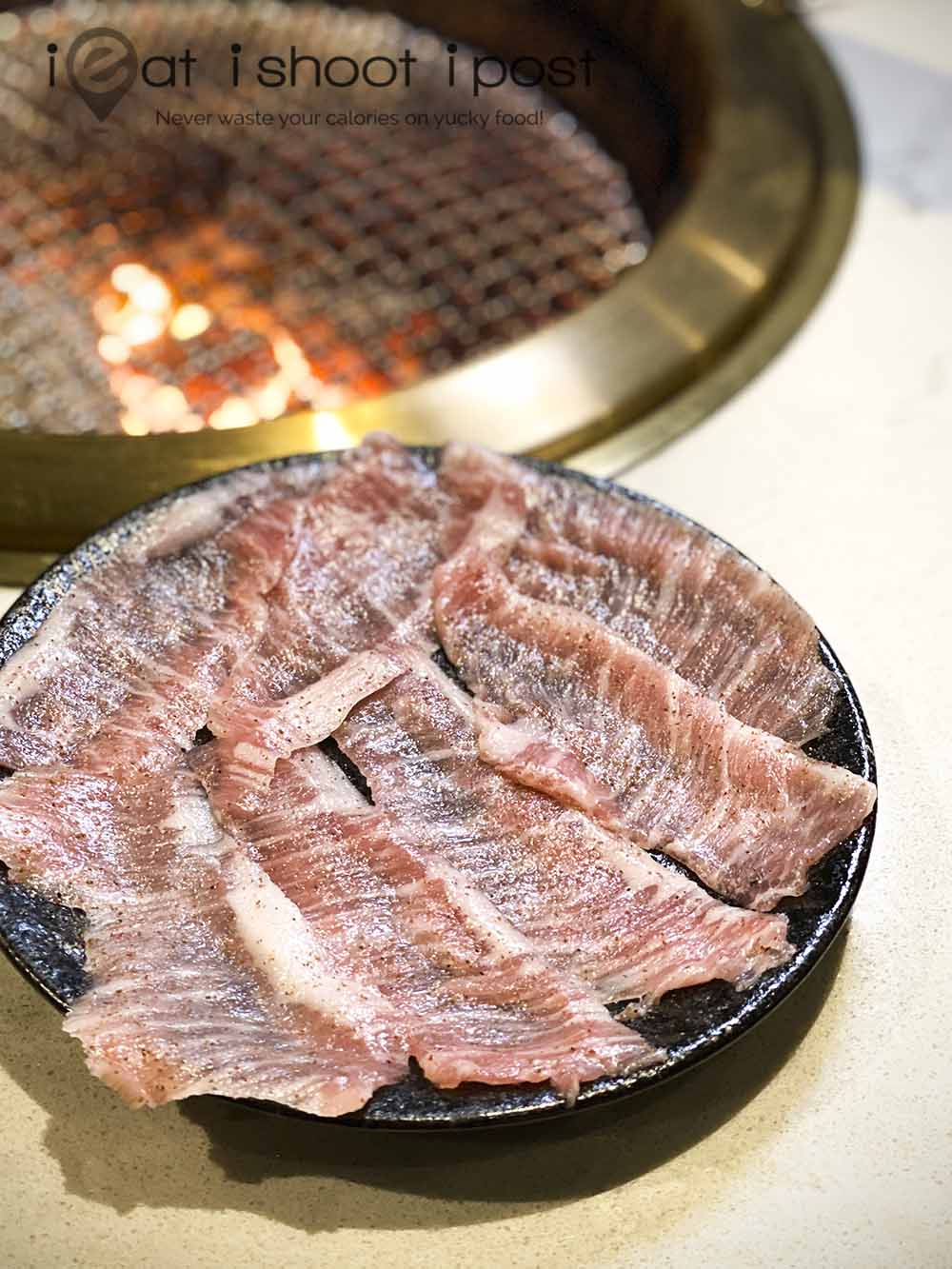 Aside from beef, they also have other meats such as their Iberico pork jowl which is excellent.  Sliced thin and simply seasoned with salt and pepper, the delicious juices just keep seeping out with every chew.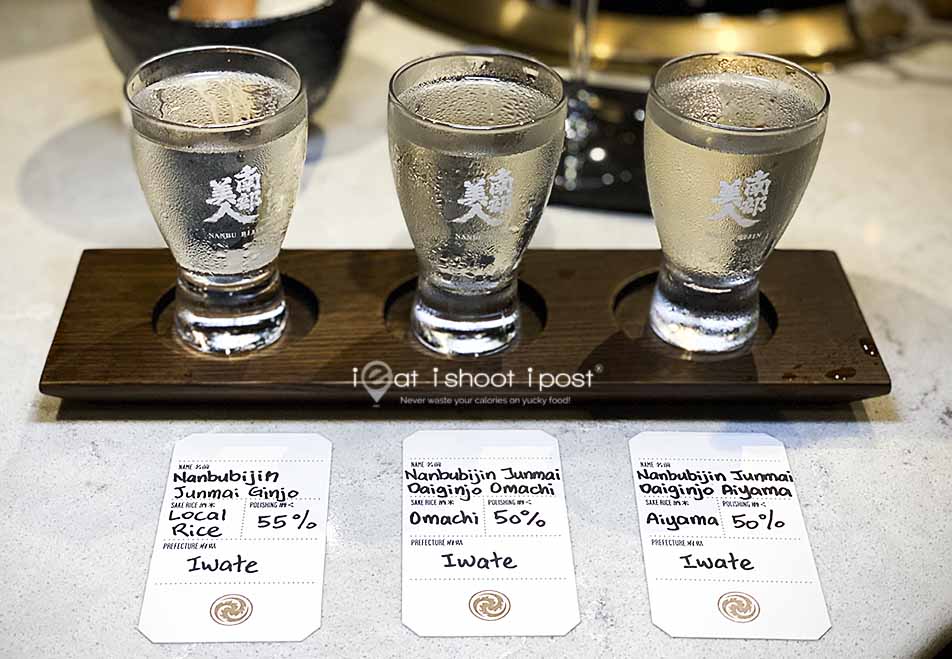 For drinks, Lisa really enjoyed their sake flight where you are presented with 3 different sakes to go with your grilled meats. We had the Nanbubijin sake flight from Iwate prefecture which featured a lovely Junmai Daiginjo Aiyama, which is made of the rare Aiyama sake rice which was really outstanding.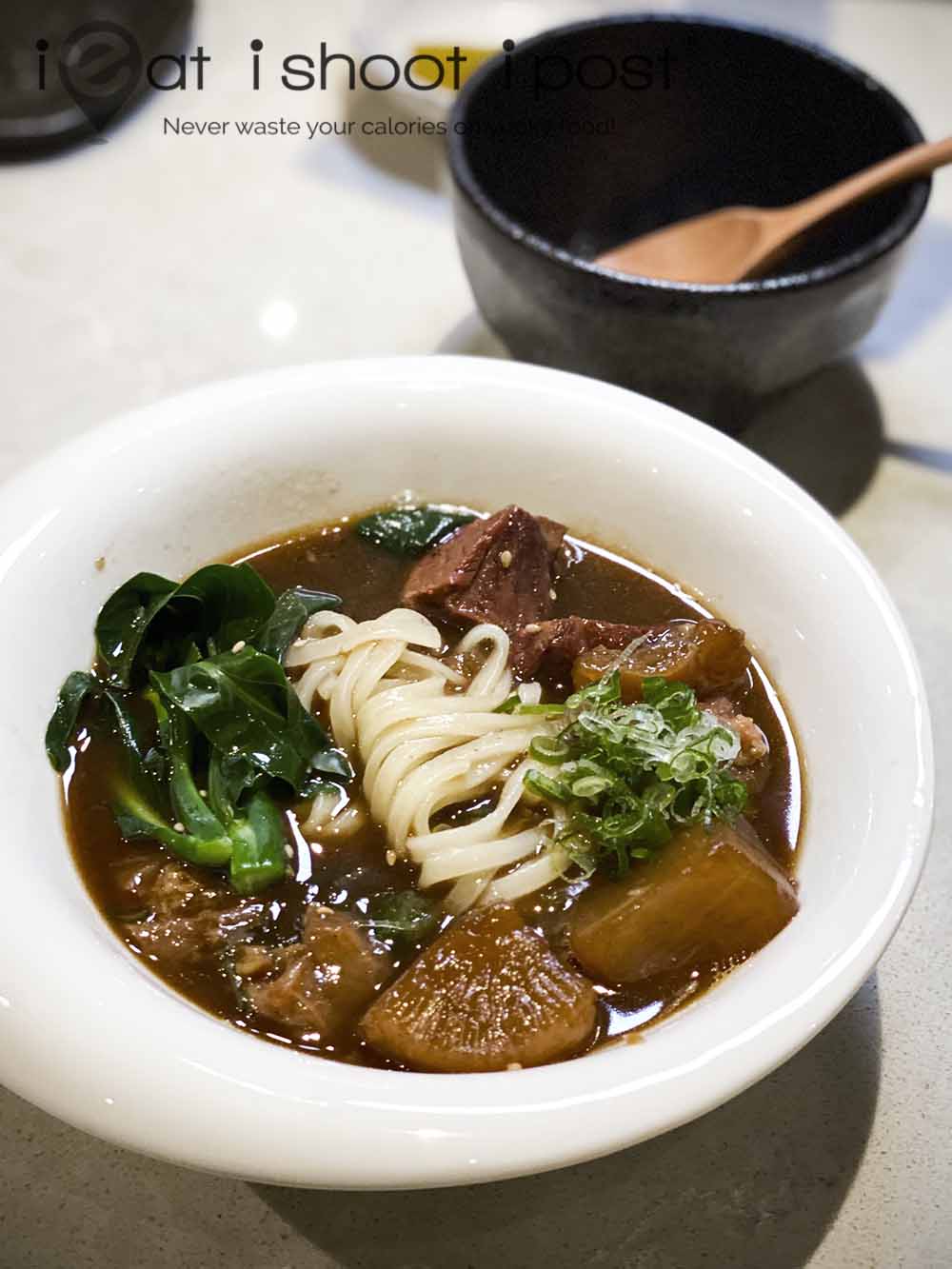 Aside from the raw meats, Chef Jones also has a few cooked items on the menu that are suitable for a quick lunch.  His Taiwanese-style beef noodle is very good.  Beef chunks and tendons are slow-cooked for 48 hrs which result in a robust and umami-rich broth that would surely warm the tummy and satisfy the palate.  4.25/5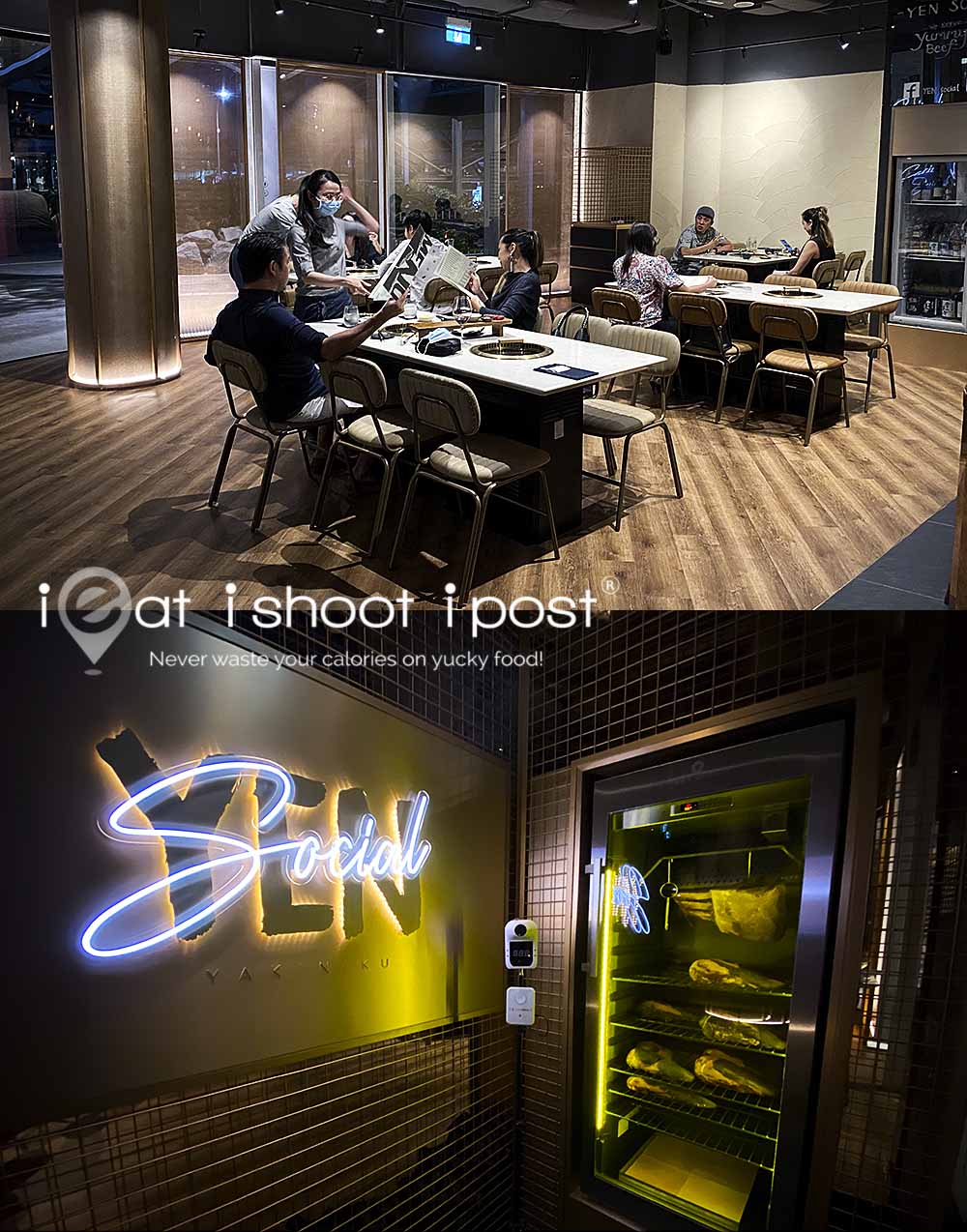 Conclusion
If you are looking for a Yakiniku restaurant with carefully curated meats, then this is the place for you!
Disclosure:
This review was a media invite.  That means that the restaurant hosted the meal with no obligation to write a review.