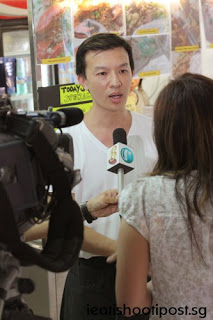 A very warm welcome to Channel U viewers who might be tuning in after watching the News tonight.
If this is your first time visiting the blog, a good place to start exploring is by looking at the "Really Must Try list" as well as the "introduction to ieatishootipost" labels.
You might have a personal favourite place to eat which you like share with the rest of our readers, you can do it by posting it in our Forum by clicking here.
Hope you all find something good to eat!
Oh yes, you can check out all the Ya Kwang posts by clicking here.