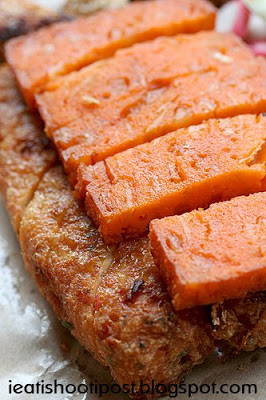 Just a quick update on Lao Zhong Zhong's new location.
I was there last week. Maybe it is just psychological, but I felt that it wasn't as awesome as when they were back in the old place. I think psychologically I am programmed to think that food served from an old coffeeshop tend to taste nicer then food from a modern food court.
Anyway the Ngor Hiang was still quite good and definitely better than the commonly available factory manufactured variety. 4.25/5
Conclusion
Even though not as awesome, they still remain in my list of places to visit for my Ngor Hiang fix.