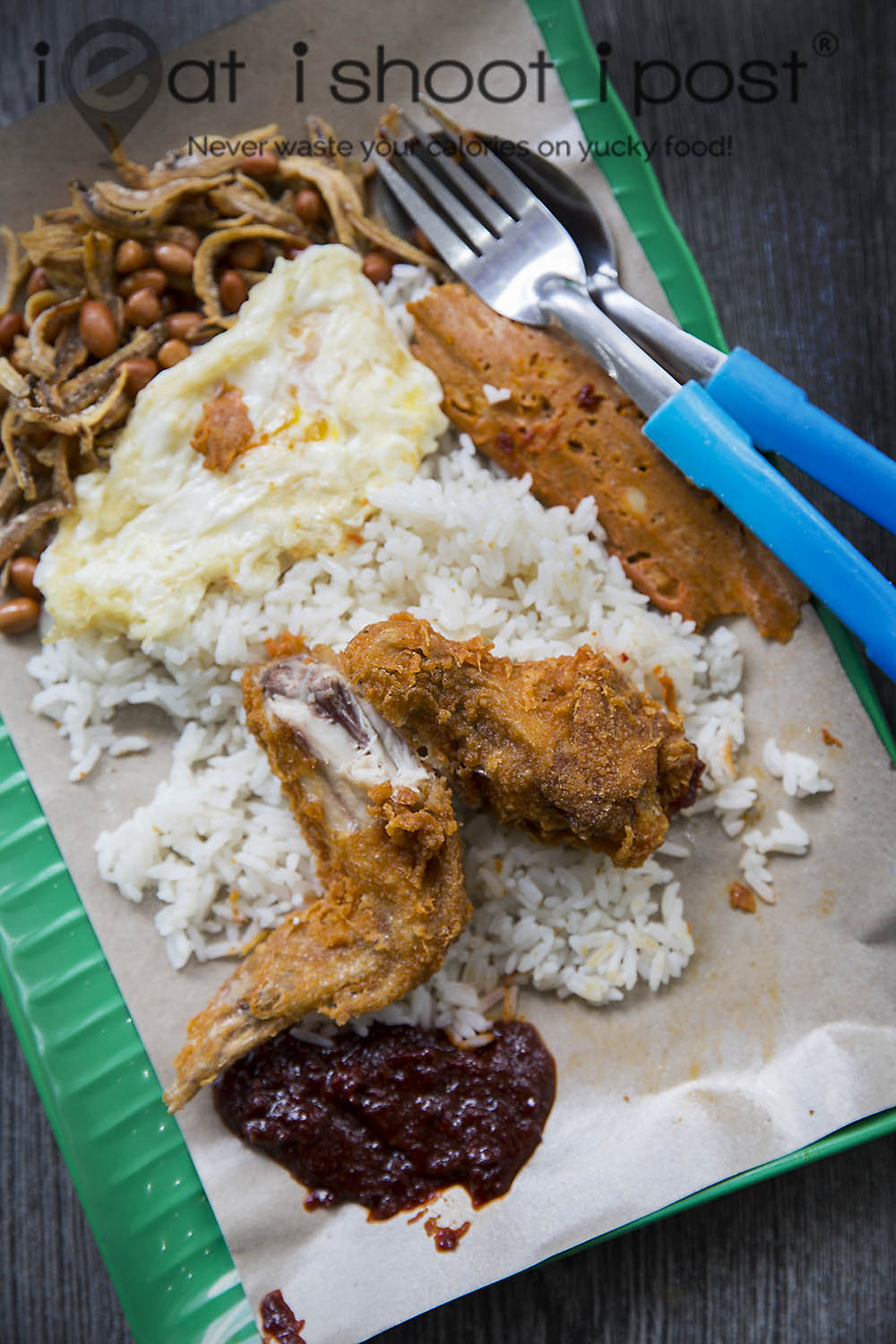 Nasi Lemak is not complicated.  At its most basic, all you need is a fragrant rice, an addictive sambal tumis, crunchy ikan bilis and peanuts and a perfectly fried egg with crisp edges and flowing egg yolk.  The Malaysians will insist that it has to be hard boiled to be authentic, but for me, a perfectly fried egg with a flowy yolk beats a hard boiled egg any day.  The other stuff, like fried Ikan kuning, chicken wings, luncheon meat etc are bonus extras.  Again, some might insist that the fried fish or fried chicken wing is essential or that luncheon meat should not even be mentioned.  That's fine! You are free to choose whatever you like so long as you feel shiok after eating your nasi lemak.
Back to the point I am trying to make…
Nasi lemak is a very simple dish, but as you know, it is the simple things that are often hard to get right.  There is no doubt that Chinese style nasi lemak is a very popular dish amongst Singaporeans.  The snaking queues along Upper Serangoon road for Ponggol Nasi Lemak attest to its popularity.  Why then, are there so few stalls trying to muscle in on a scoop of the rice bucket?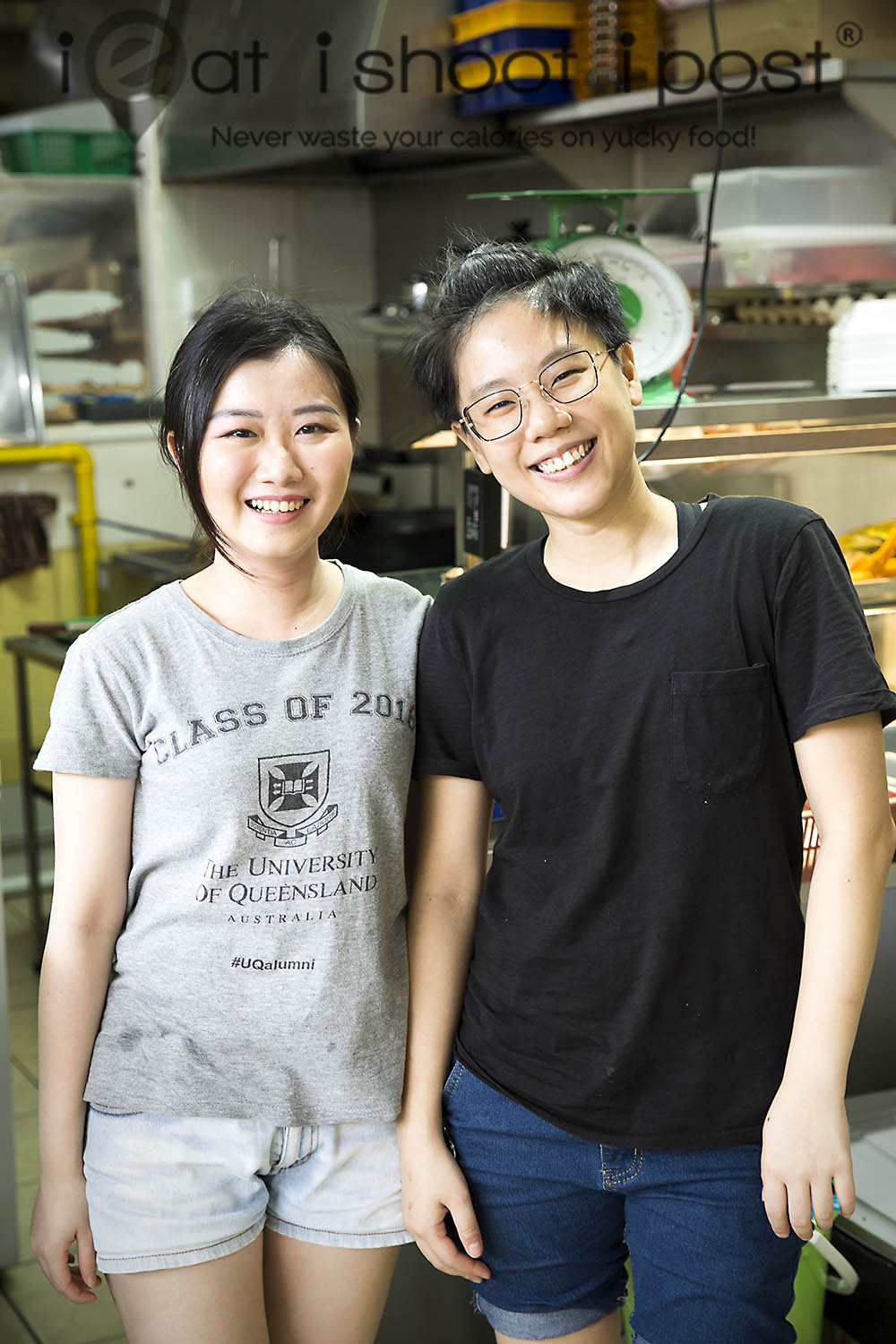 Over at Jalan Berseh food centre, there is a next gen hawkerpreneur who have seen the nasi lemak opportunity.  Charlene returned from the University of Queensland with a degree in Biomedical science, but instead of joining the workforce, she decided to launch Tree Coconut Nasi Lemak to resurrect her father's legacy.  Her dad used to run the popular Simpang Bedok Nasi Lemak 30 years ago which had closed year.  Now in semi-retirement he is helping Charlene resurrect the stall.

They are very passionate about their craft and insists on buying their fish direct from the market and making everything, from the rempah to the otah, themselves.  The rice, chilli, eggs, chicken wings and ikan bilis are very good but the otah still needs work. 4.25/5.  Charlene herself was quite frank that she is not 100% happy with all the components and they are still working hard at improving it.

You might be wondering why they are called "Tree Coconut" instead of "Coconut Tree"?  Well, it turns out that it was supposed to read "Three Coconuts" but the signboard maker made a mistake and so they decided to put up with the name! In retrospect, the error actually gave the stall quite a unique name that is easy to remember!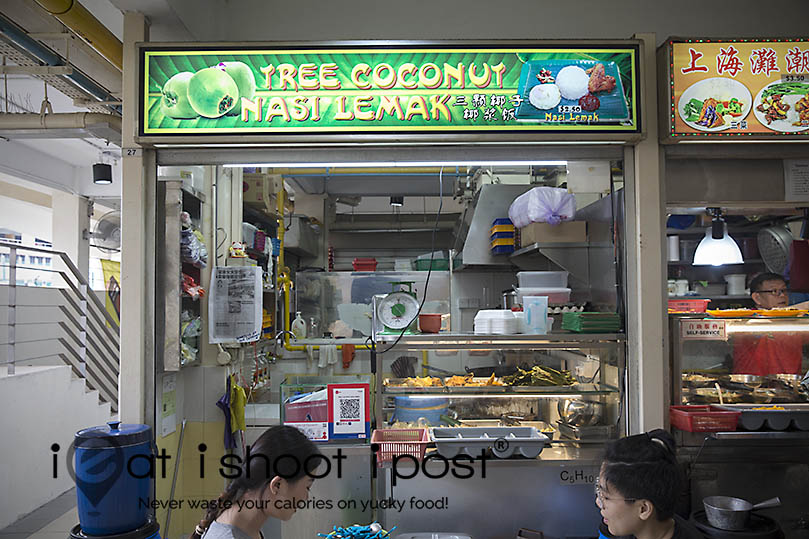 Conclusion
Very good (and cheap) Chinese style nasi lemak worth your calories.  With persistence, they should do well in the long term!