Tonny Restaurant: Progressive Cantonese Cuisine – ieatishootipost
I have known of Chef Tonny since I started writing this blog in 2006 but somehow I never got to eat at his restaurant till recently.  Chef Tonny is one of those few Chinese chefs who are known by their names. When you eat at most Chinese restaurants, you probably won't know who is cooking your food.  But here, Chef Tonny is the man behind the wok!
Tonny Chan, 56, (it was supposed to be Tony but was spelt Tonny by mistake and the rest is, as they say, history) has been cooking in various restaurants in Hong Kong since he was 17.  He arrived in Singapore in 1989 to work at East Ocean before moving on to Victory City.  He started his first restaurant, Shatin Kitchen in 2003 but by the time I ate there in 2006, he had already left to start his eponymous restaurant.
Chef is known for his very innovative dishes and he is not afraid of using stuff which are not considered traditional Chinese ingredients. Our starter dish of shredded yam with truffle oil is a good example of the kind of fusion dishes that Tonny likes to do.  He shreds yam to thin slivers and deep fries them to a crisp before tossing it in a truffle scented sauce.  It actually worked quite well!  4.25/5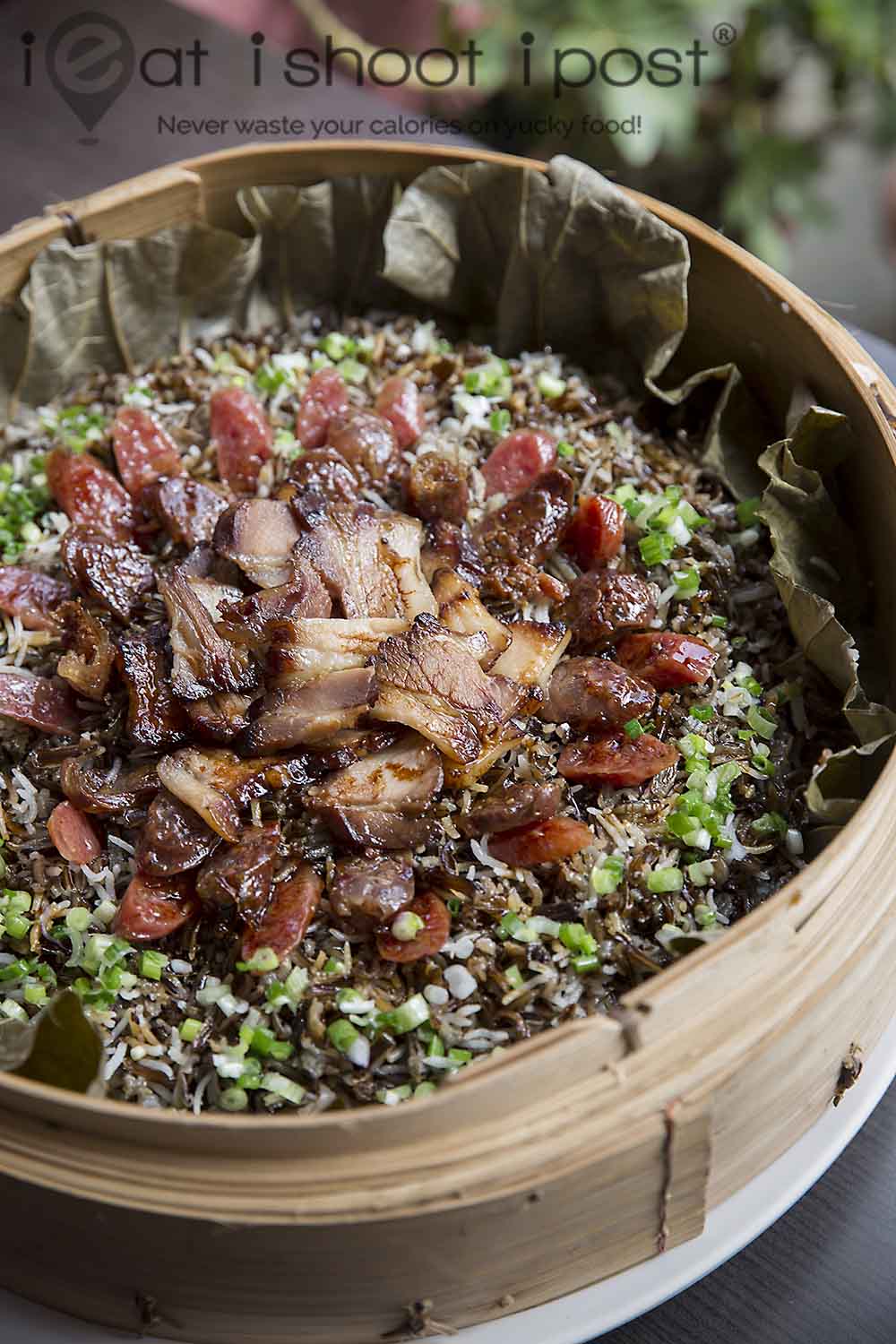 The most impressive dish of the day was his lotus leaf wild rice with house-cured wax pork and lup cheong.  Chef uses Canadian Wild rice which he can only procure through the internet.  The is not as easy to prepare as normal rice as it has to be soaked and steamed for hours before it is used for the dish.  The wild rice had a very amazing texture which was a joy the eat. It's long and spindly with a bite like black glutinous rice, except more refined.  It was made more enjoyable by aroma of his excellent lup cheong and house-cured pork belly! 4.5/5 (Pre-order required)
I asked Chef why he bothers to cure his own pork belly since it is easily available from suppliers.  What he told me is exemplifies his whole approach to his craft.  It was simply so that his customers can taste something  different from other restaurants!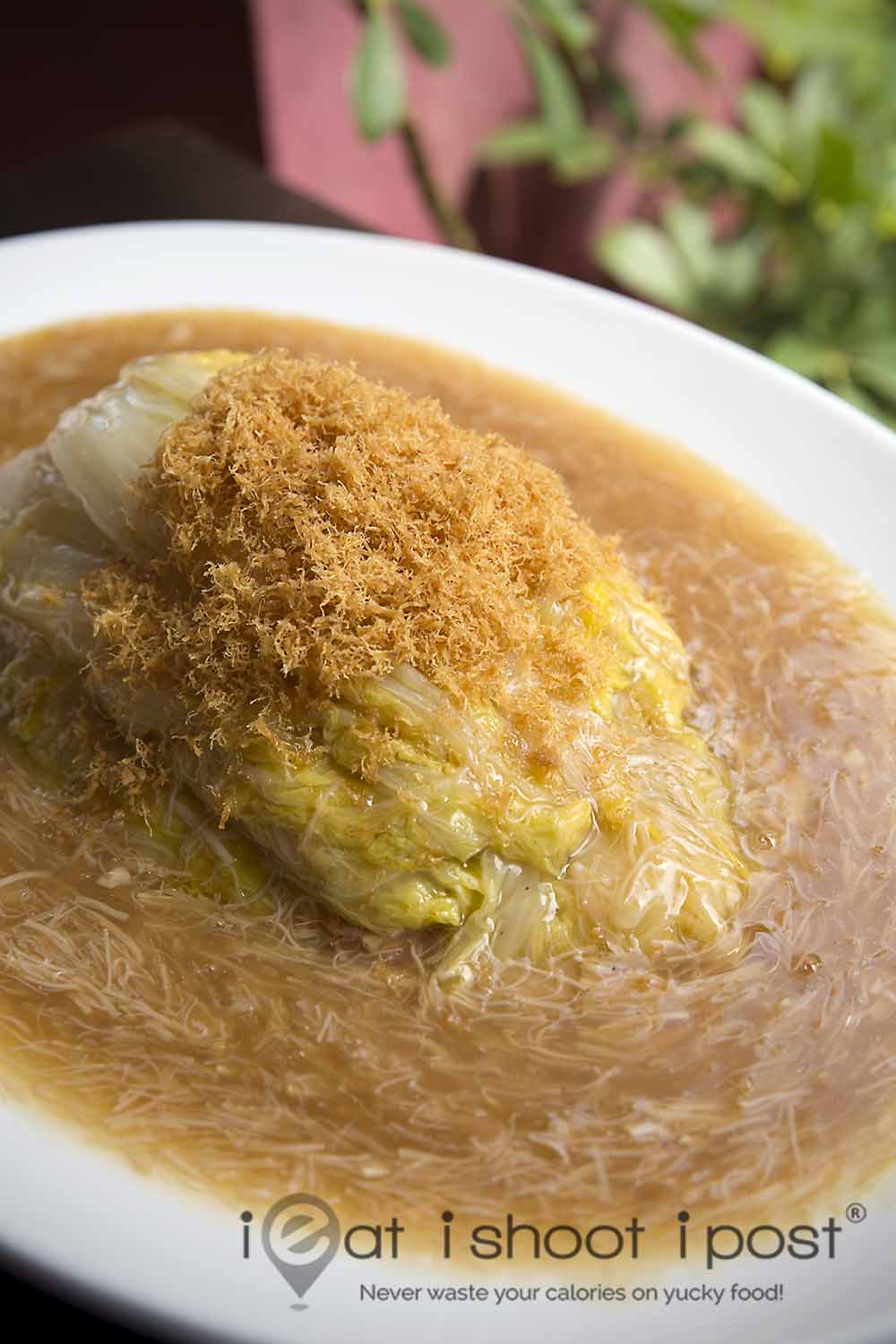 His steamed cabbage with conpoy (onomatopoetic for 干贝 ie dried scallops) is a simple dish but the execution was superb.  The cabbage was steamed till tender and bathed in a gravy made with scallops and topped with more crispy, shredded scallops.  I have come across many renditions of stewed cabbage but this was the most impressive!  4.25/5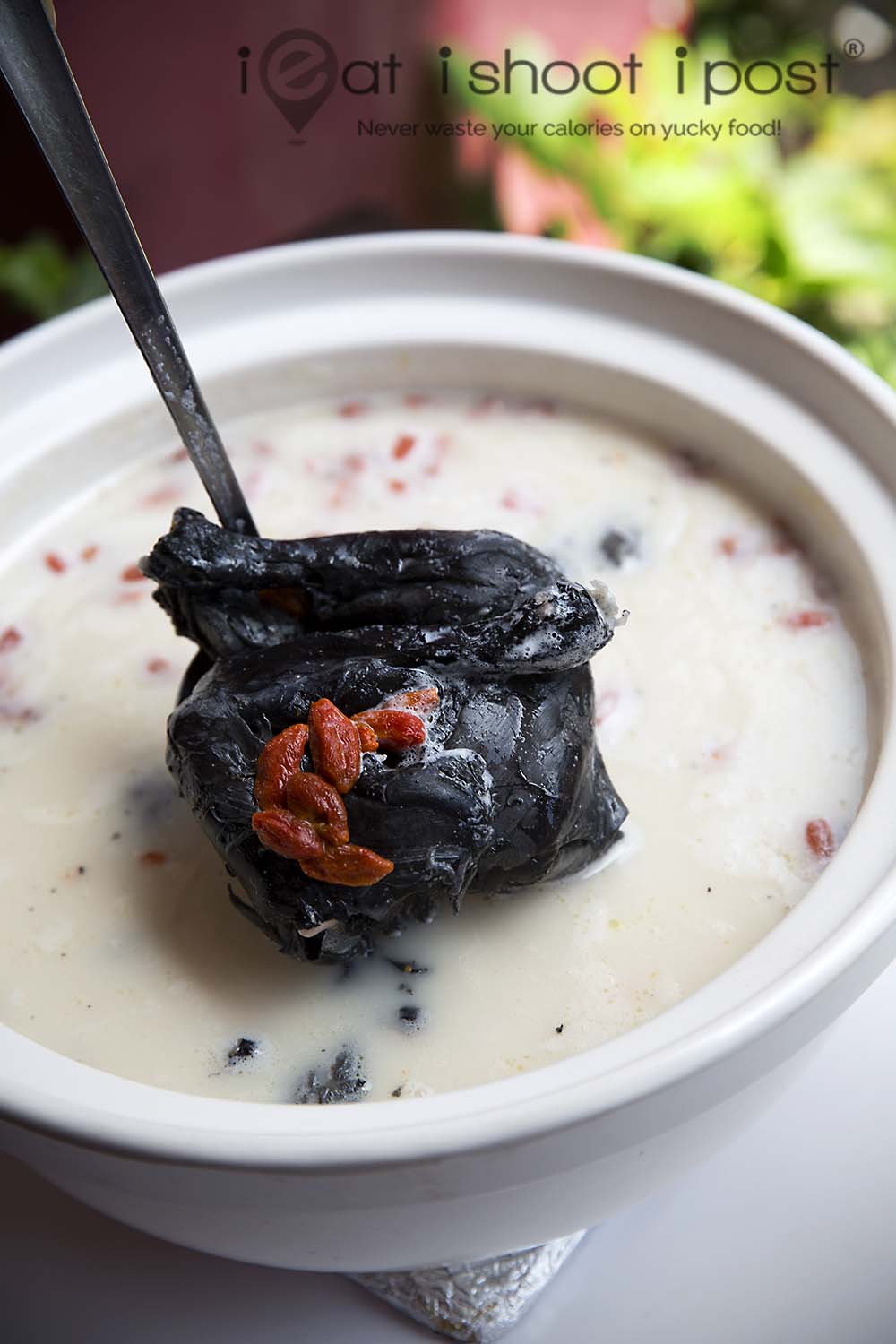 The Cantonese are always big on soups, so you can expect some serious soups here.  We were served a North-South almond, black chicken soup which really grew on us as we ate it.  The nutty and mildly creamy soup is made from Northern and Southern almonds.  The reason for this is that the Northern almonds are more fragrant but tends to be bitter so both are used to create a soup with good balance.  The flavour was a little startling at first, but it kind of grows on you and really warms you up.  If you don't like almond jelly, you won't enjoy this.  But if you do, then this is going to shatter your paradigm of what you can use this traditional Chinese medicinal herb for.  4/5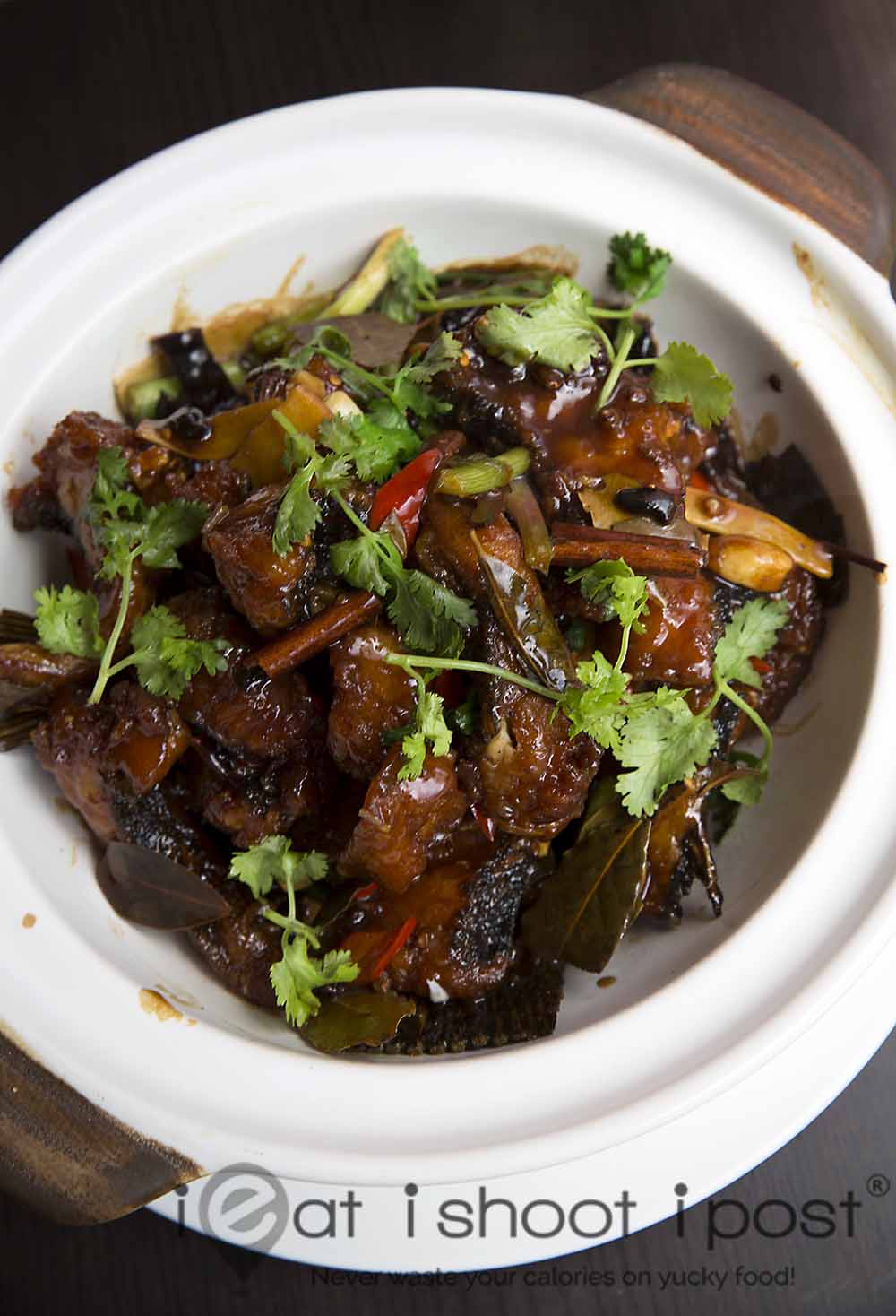 Our next dish was Soon Hock fish smoked in Chinese herbs.  What chef did was to deep fry the fish first, then smoke it in the wok with Chinese spices like cinnamon and bay leaves,  then coat it with a sweet and savoury sauce.  We couldn't really taste the smoke, but the sauce which was warm and woodsy with hints of licorice that was quite unique.  4/5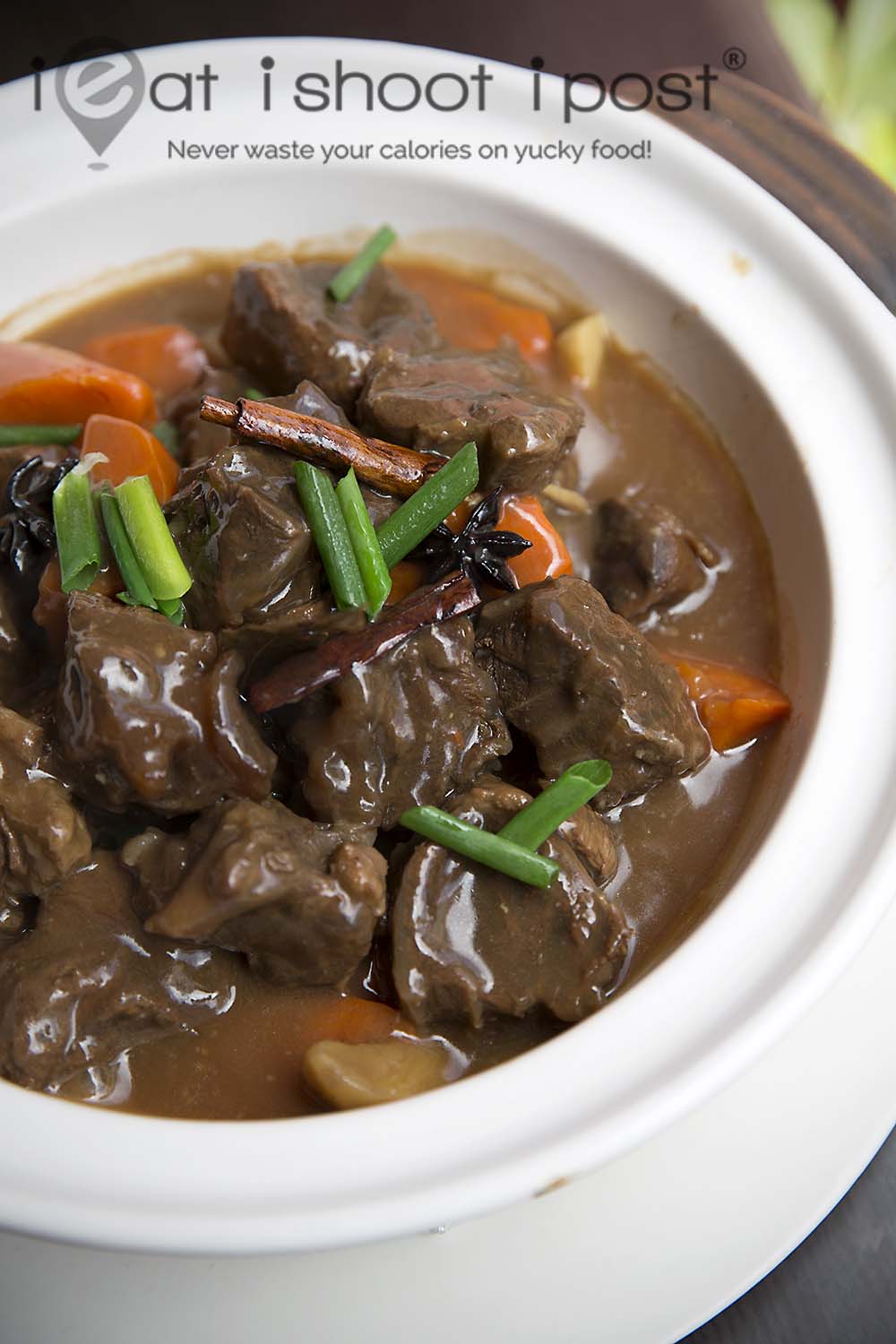 His braised beef shank tasted like a cross between Cantonese braised beef brisket (ngau lum) and a western style beef stew.  The beef was very tender but I felt the sauce could do with more punch. 3.5/5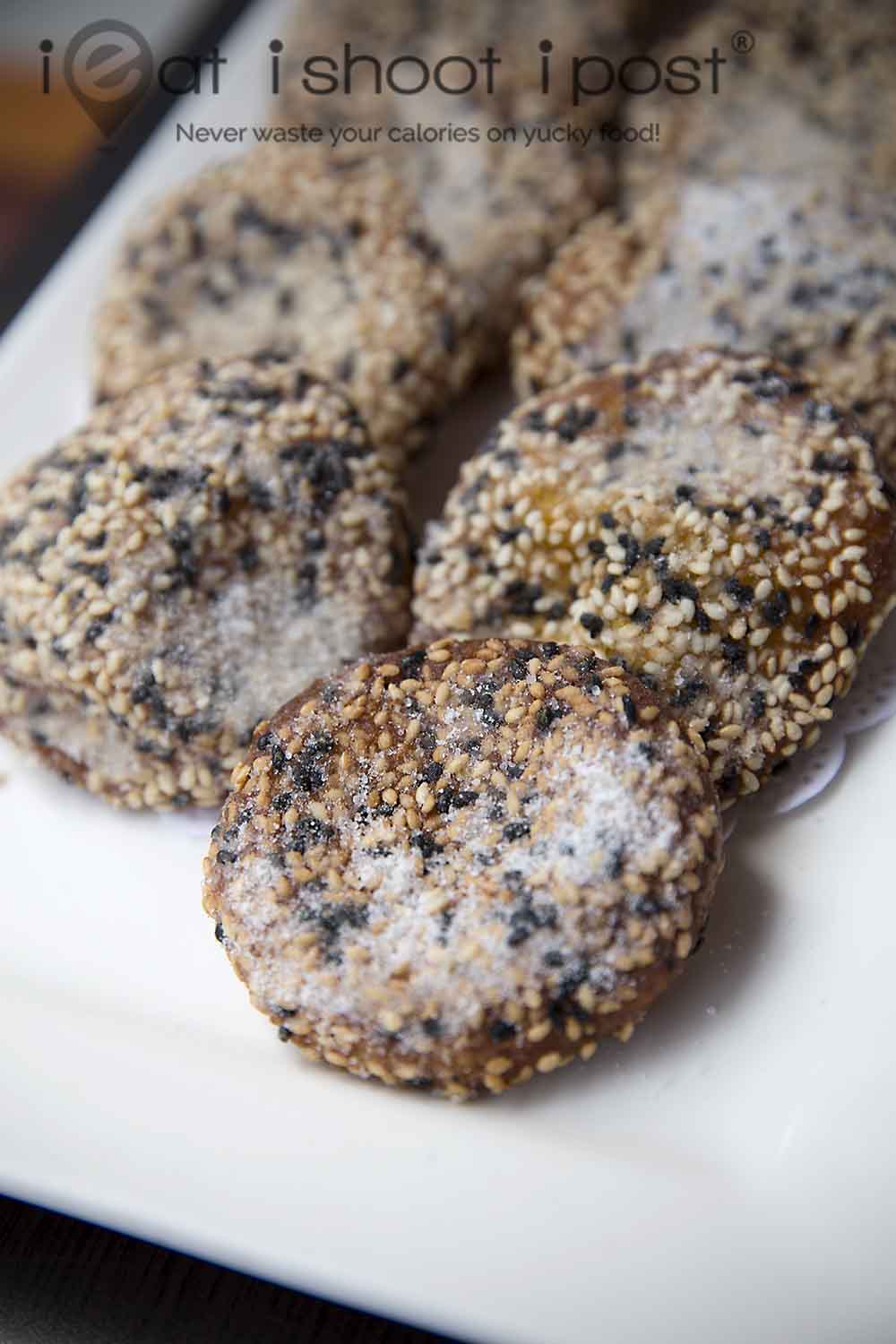 For dessert we had this very nice pumpkin cakes.  It was crisp on the outside, and chewy on the inside and resonated with all our makan kakis.  4.25/5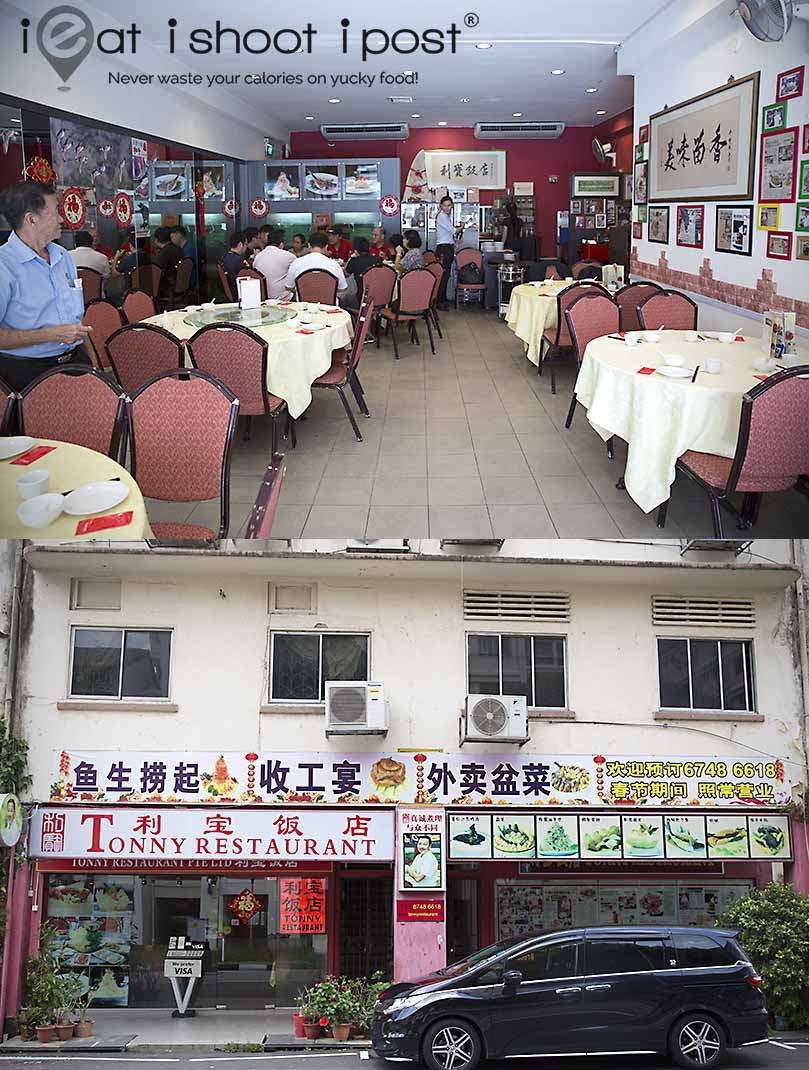 Conclusion
Great place for an interesting Chinese meal. There is no doubt that Chef Tonny is a master of Cantonese cuisine, but his culinary sense of adventure means that a meal here is a meal of discovery as well as enjoyment.