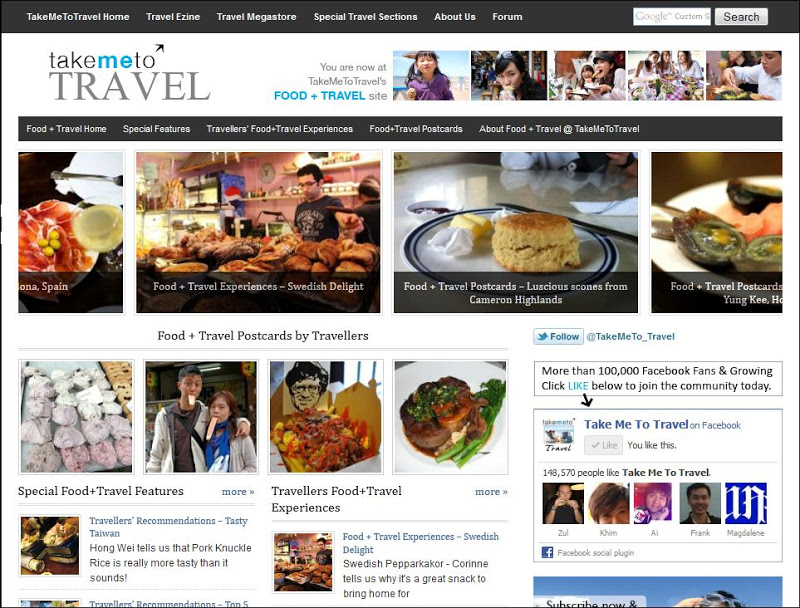 Nowadays when I travel, the main attraction for any place I visit is the food. It doesn't matter if it is a big city or small village, not every destination has great attractions, but everywhere you go, there is going to be something good to eat just around the corner!
Now, the trick is finding these places. Of course if you are coming to Singapore, finding those special eats is easy, especially if you read, ahem, ieatishootipost (this blog!) and have the ieat Hawker App on your iphone. But if you are heading overseas, then you will have to search the internet for your foodie recommendations and from my personal experience, it is not that easy!
That is why a site like TakeMeToTravel's Food + Travel site so useful. Here is where foodies can share their food trips from around the world and its specially useful for Singaporeans since most of the entries are done by Singaporeans showing off their overseas food trophies! So if you are planning to go overseas soon, check out http://food-travel.takemetotravel.com/ so that you will not miss the opportunity to optimize on the number of great meals when you are abroad!