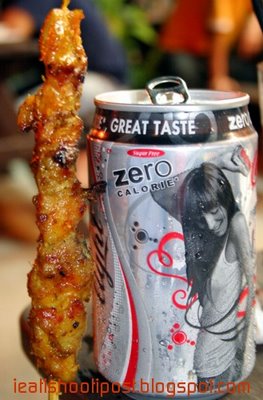 Latest News: 10 Feb 2007. Super Satay can be found at Al Azhar. Click HERE to link to latest post.
Latest News: 19 Nov 2006: The Super Satay is coming back to Jln Kayu in the same shop as Zsa Zsa!! They are doing renovations now!! Stay tuned. I will take new pics and post it up here.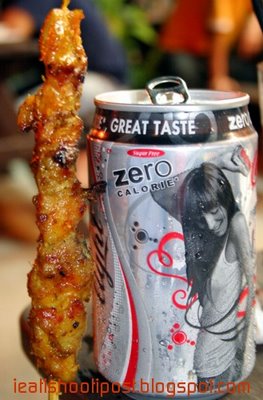 The best chicken satay in town just got bigger! Those who have read my previous blog have all agreed that this is the best tasting satay in town. (Satay Power!) So what happens when you take the best tasting satay and double its size? I'll let the pictures do the talking.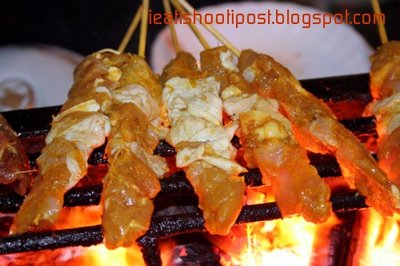 Chicken skin makes it juicier and more shiok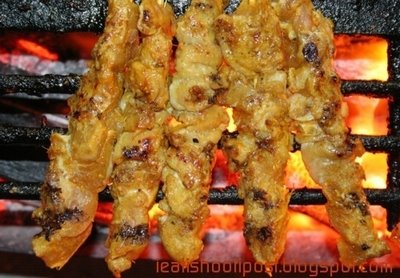 Takes a little longer to cook but believe me, its worth it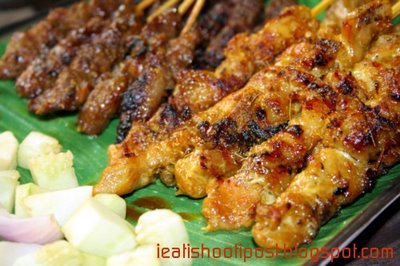 Super Chicken Satay Power is 90 cents. Compared to normal sized mutton satay (the normal satay is already bigger than average), you get a bit more then double the size for less then double the money. To say double the satisfaction would be a bit far fetched lah. But it is more juicy then the normal sized chicken satay because the meat is chunkier.
Conclusion
What can I say? Nowadays, everywhere else's satay pale in comparison.
4.5/5 Don't think you have found the World's Second Best Satay until you have tried this. (World's best I still have not found)
Link to previous blog here
Link to the Satay Power at Al Azhar