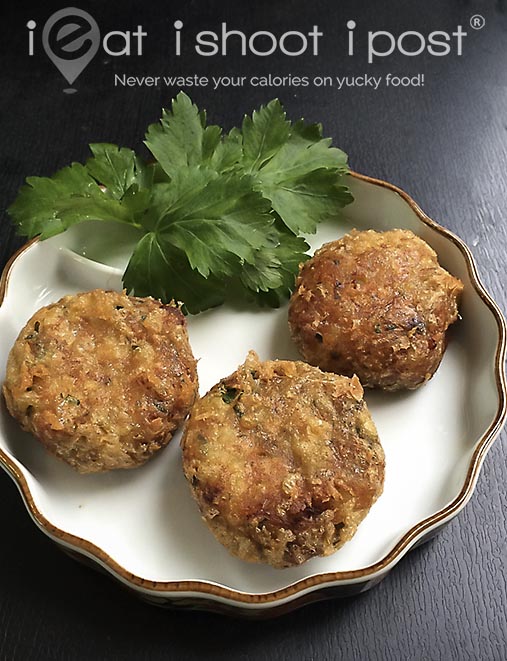 Bergedil aka perkerdel kentang in Indonesia is a well loved local snack which can be eaten on its own or frequently served with lontong or mee soto.  The traditional recipe involves first deep frying the potatoes and shallots separately and then mashing and moulding it into little pucks for deep frying.  In fact, an even more laborious way of doing it is to shallow fry the potatoes in a large wok.  This way you can that nice caramelization on parts of the potatoes which you don't get when you deep fry them.
With this modernized recipe, I try to simplify the process while at the same time retaining the flavour of the original bergedil.  By making use of the oven and pan roasting the potatoes with the skin on together with the sliced shallots, you save yourself quite a lot of work.  The end result is excellent!
Ingredients:
1 kg waxy potatoes (scrubbed clean and quartered)
5 shallots (peeled and sliced)
Salt 1/2 to 1 Tbsp (your own preference)
Chinese celery or parsley (traditionally it's Chinese celery – kng chye – shown)
Vegetable oil 1/4 cup (peanut is good)
Nutmeg 1/2 tsp
White pepper 1 tsp
Sugar 1 tsp (optional)
Dried prawns (50g) soaked and chopped or minced beef/chicken (fried)
Eggs 2 (for coating before deep frying)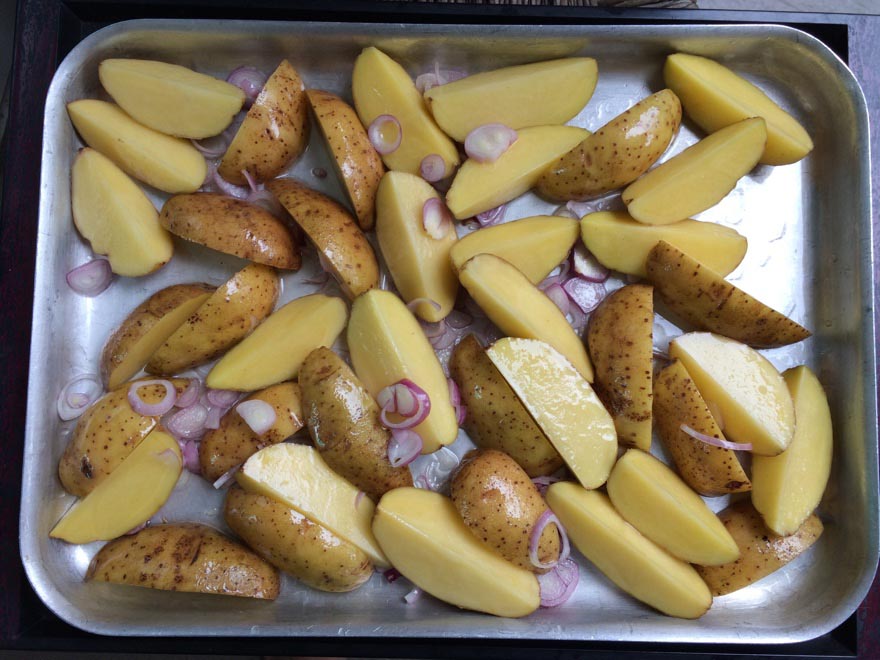 Step 1 
Pre-heat the oven to 200°C.  Wash and cut potatoes and shallots.  Toss in oil to evenly cover them and roast for 20mins, turn them intermittently.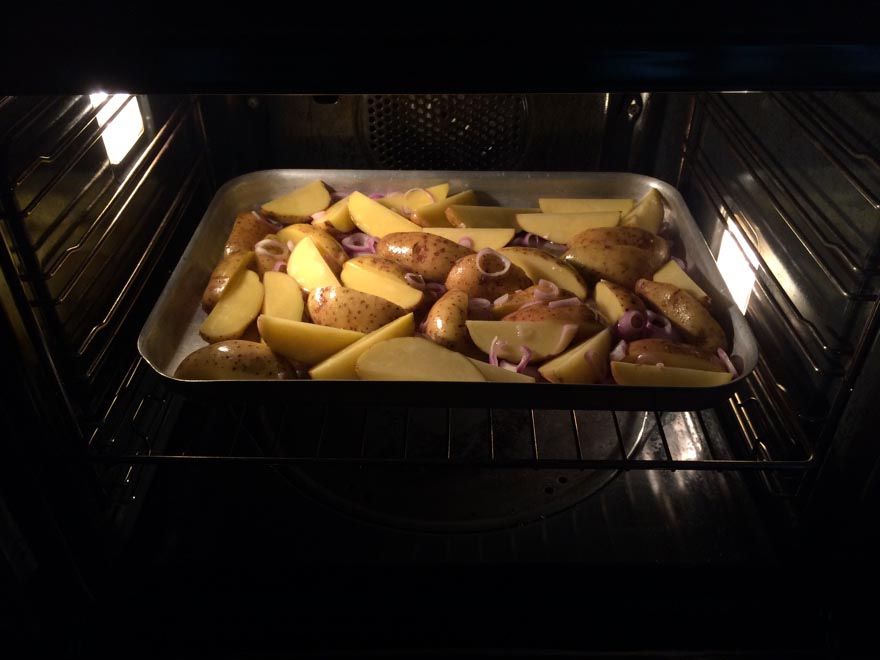 Step 2
Add chopped dried prawns and roast for another 10 mins or until the potatoes are brown and soft.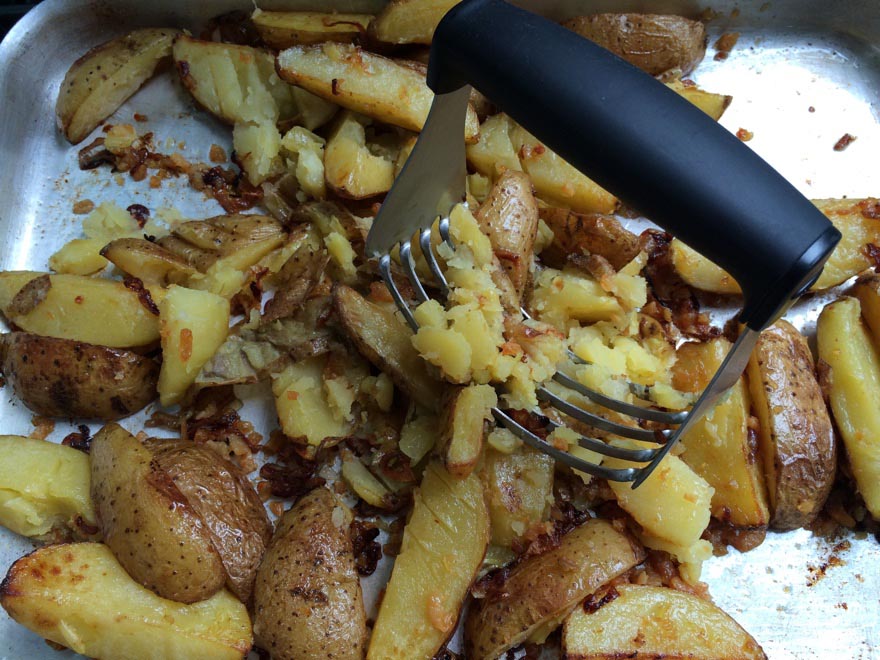 Step 3
Roughly mash the potatoes with a potato masher or fork.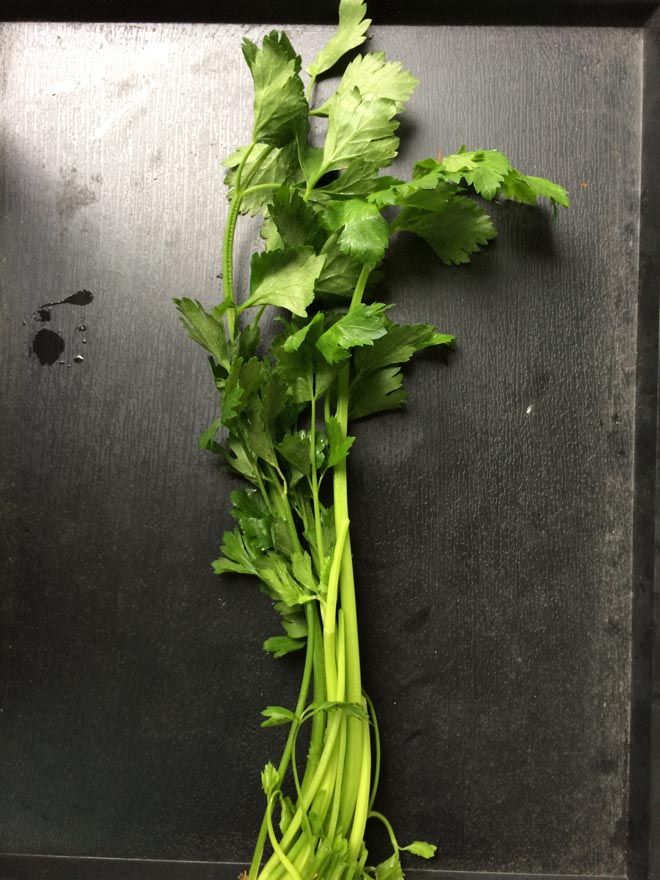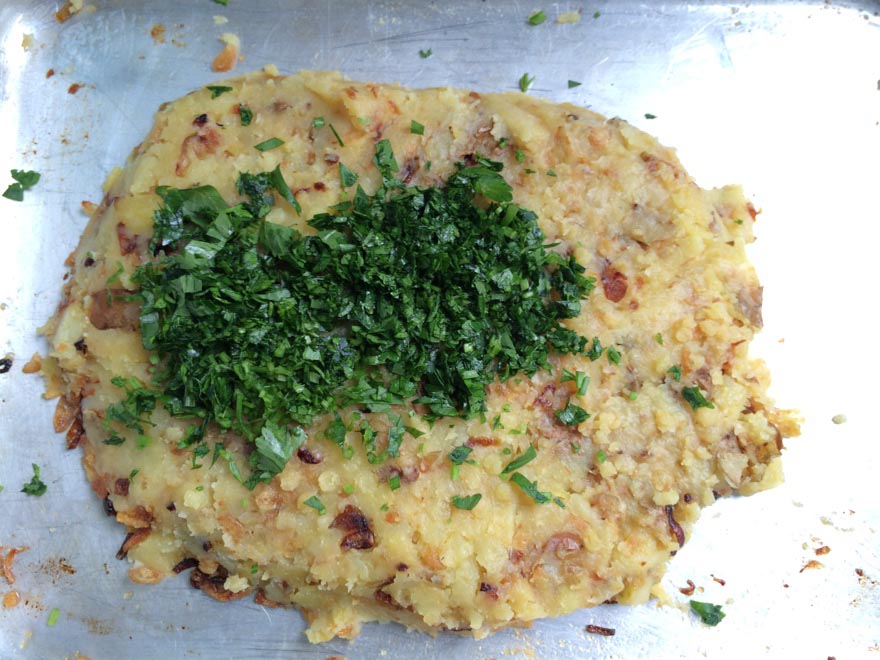 Step 4
Add the rest of the ingredients and seasoning and mix.
Step 5
Mold into shape and cool in the freezer for 30mins to firm up.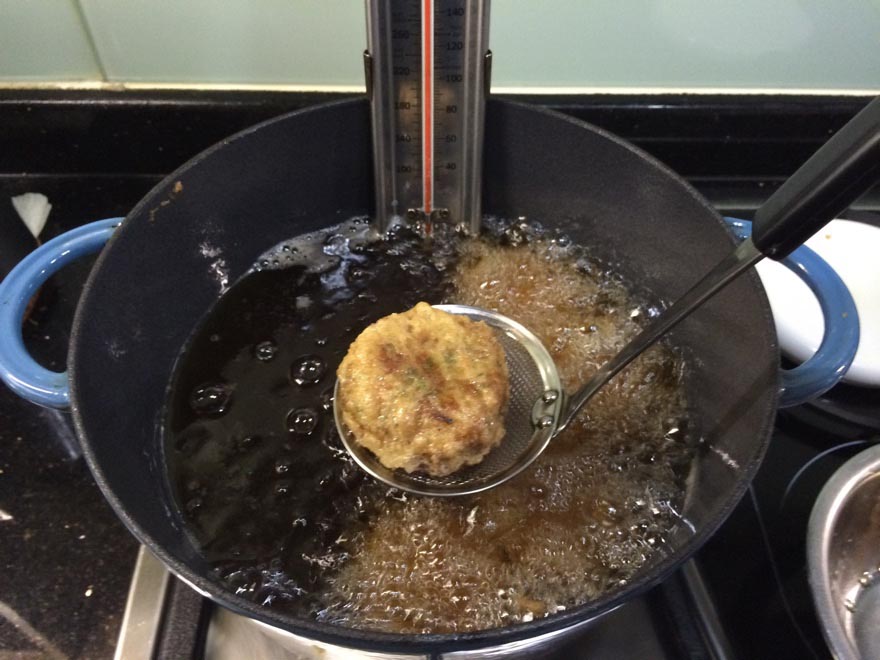 Step 6
Beat two eggs.  Dip the patties into the egg wash and deep fry at 180°C till brown.  Drain and serve!
Disclosure: Some links above are affiliate links, meaning, at no additional cost to you, we will earn a small commission if you click through and make a purchase.