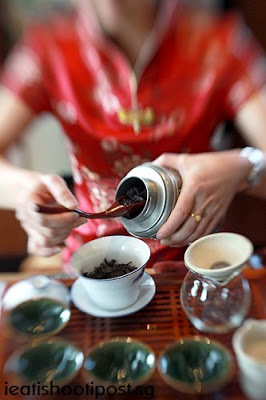 I have started to develop an interest in Chinese Tea appreciation and was happy to find a restaurant that serves Chinese High Tea which pairs dim sum with different types of Chinese Tea. In the video, I interview Linda of Tian Fu Teahouse which is located at the top UOB Plaza. She will be introducing some aspects of the tea ceremony and talk about some unique dim sum dishes served at Tian Fu Teahouse.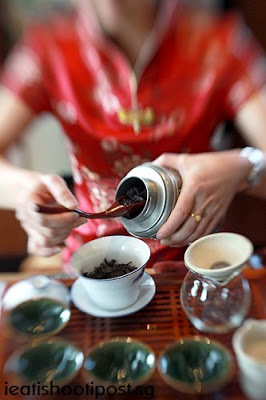 Our tea lady that day was a Chinese lady who actually spent three years learning about Tea and the tea ceremony. There sure is a lot to learn when it comes to this centuries old tradition!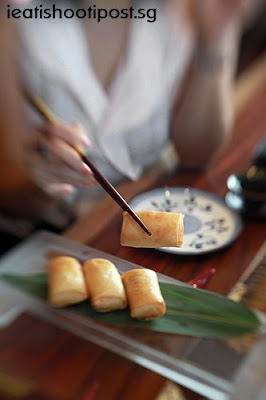 Carrot cake wrapped in poh piah skin 4.5/5
Special Promotion for Ieatishootipost readers!
Print out this article and give the answer to this question: "Name two types of Teas featured in the video." Present this to the restaurant and for every three high tea set ordered, the fourth person dines free. This offer is valid until the end of July 2009.
Tian Fu Teahouse is located at the top of UOB Plaza and also at Parkroyal along Beach Road. The 8 course Dim Sum High Tea set is $18++ and is from 2.30pm to 6pm.
For more information, you can check out their website here
Thanks very much to Linda of Si Chuan Dou Hua restaurant for helping us with the video.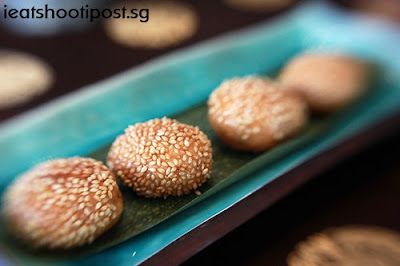 Pork Floss in Sesame Bun 4.25/5