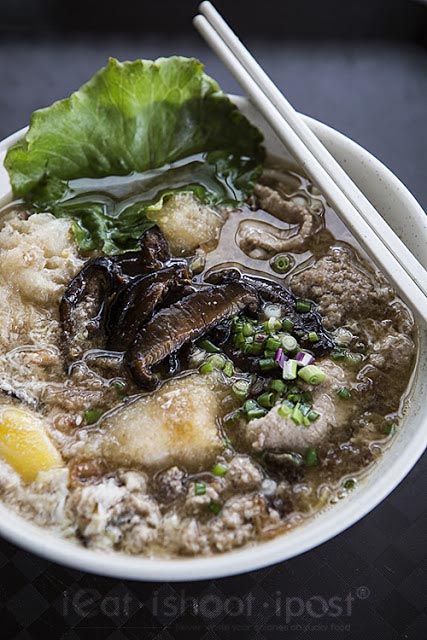 I have been an ardent supporter of Seng Kee Bak Chor Mee ever since they moved from Eunos to their own shophouse at Upper Changi Road. The owner, Mr Lee is your typical Teochew Ah Hia who would not comprise on freshness and quality of the produce he uses for his dishes. Unfortunately, with the recent changes to hiring of foreign manpower, Mr Lee has found it impossible to keep running the shophouse because in order to make up for the higher rentals, he needed to open his shop for extended hours and he just cannot do it alone. So now he has opted to move into a hawker stall at Serangoon Gardens. With the lower rentals, he finds that he can shorten his hours of work and still make enough to cover the rental and make a decent living.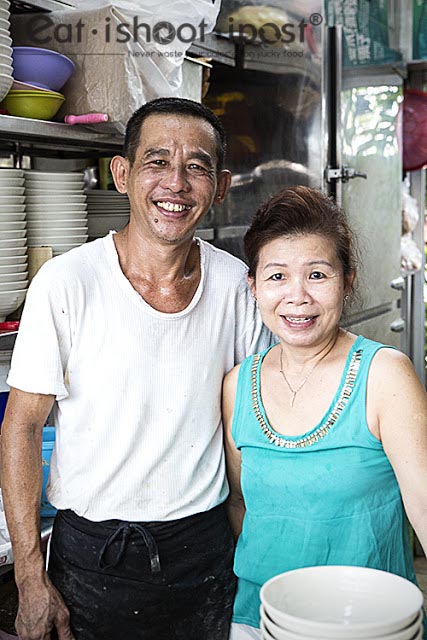 Rentals are a big issue in the hawker business. One of the reasons why the hawkers at NEA run hawker centres tend to serve better food is the fact that most of them are family run stalls. Since they are able to pay lower rentals, they do not need to work extended hours. It is simply not possible for a single hawker to be able to work from 7am to 10pm everyday as is the requirement for some food courts. So that is why they need to bring in extra help in the form of workers if they don't have an extended family who can help out in the stalls.
In my opinion, the only way to preserve the soul of the hawker dish is to enable to hawker to open the stall for only part of the day. Even when they open from 7.30am to 3pm, Mr Lee still needs to come in at 5am to do the preparations and he leaves at 5pm after cleaning up and making preparations for the next day. That is still a good 12 hours of work everyday!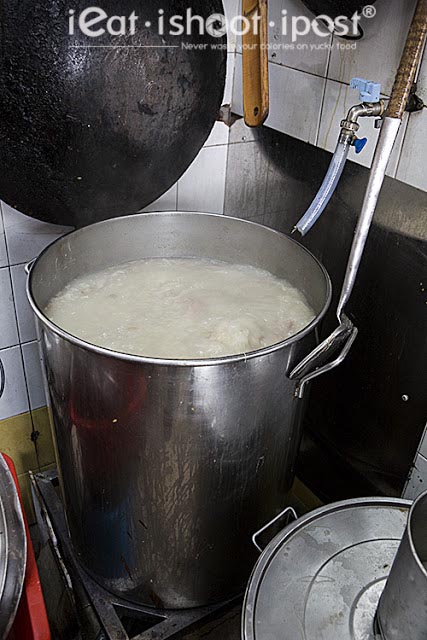 We tend to take our hawkers for granted. But I know of prominent chefs and other people from outside of Singapore who can see what they really are – the ultimate specialists in the one dish. The hawker who has spent 40 years just frying kway teow should know a thing or two about how to perfect the dish. Of course, this doesn't apply to every hawker, but only those those who are passionate about their craft. I have spent the last six years seeking out such artisans and was fortunate to have met Mr Lee.
You cannot approach Seng Kee Bak Chor Mee expecting a typical bowl of Bak Chor Mee, because he is a man who takes after Frank Sinatra and likes to do things his own way. So his plate of Bak Chor Mee is just a little bit different from your typical Bak Chor Mee. The one dish that I always order whenever I visit is his Fish Maw Soup. In order to get that rich soup base, he puts his stock in a rolling boil for 5 hours to extract all the goodness of the pork bones. Then he adds generous amounts of crispy fried solefish and seaweed to flavour the soup. Each mouthful is a burst of umami goodness and the soup is chockful of big pieces of quality threadfin fish maw, minced pork, pork slices, liver, egg and topped off with a few slices of braised mushrooms. 4.5/5
His plate of Bak Chor Mee starts at $4 but if you like to try his Fish Maw Soup, you should just go for his Fish Maw Soup noodles which is priced at $9. Yes, it is expensive if you think of it as typical hawker fare, but in terms of value, it sure beats a bowl of Ramen. I would bet that any Japanese tourist visiting Singapore would be crying "Oishii! Oishii!" when they taste our version of noodle soup. If you are the friend who brought them, just let them know that here in Singapore, we say "Shiok!"
Conclusion
If you are looking for a great bowl of soup noodles, then this is the place to get it. I know that there are people who would complain that $9 is expensive for a bowl of noodle soup. But, there will be many others who can recognize quality and value and see this as a very affordable alternative to a bowl of Ramen. I think it is important to support hawkers who are passionate about serving ultimate versions of their dishes. Yes, it might not appeal to everyone, but for us discerning foodies, it is sure good to have an option for extra ooomph!
Update: 8 Nov 2016
This stall has moved to the opposite side of the food centre at stall 36.