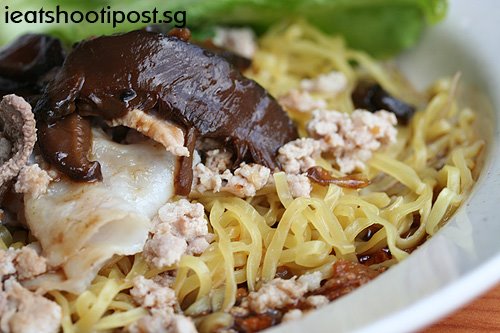 Just a quick post to let you all know that my favourite Bak Chor Mee place which used to open till 4pm has now extended their opening time till 10pm. The famous "clop clop" man who throws the bowls and makes a lot of noise when he cooks the noodles is now doing the evening shift, so you can catch him in action at night.
Now there are lots of Bak Chor Mee around, but I always end up coming here because I get to order the Fish Maw Soup, which is the tastiest, most value for money bowl of fish maw soup you can get anywhere and I am also quite addicted to the Nam Joo fried pork which goes really well with the Mee Pok.
You can read more about it in my previous post here.
Update 2 Oct 2014
Please note that they are now located at the following address:
Seng Kee Bak Chor Mee
Serangoon Gardens Food Centre
Stall 4
7.30am to 3pm
Monday closed
84390434
Below was their previous address: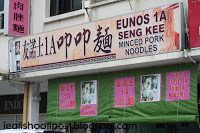 Seng Kee Mushroom Minced Pork Noodles
316 Changi Road
6345 7561
Opened 8am to 10.00pm daily
Closed Alternate Mondays