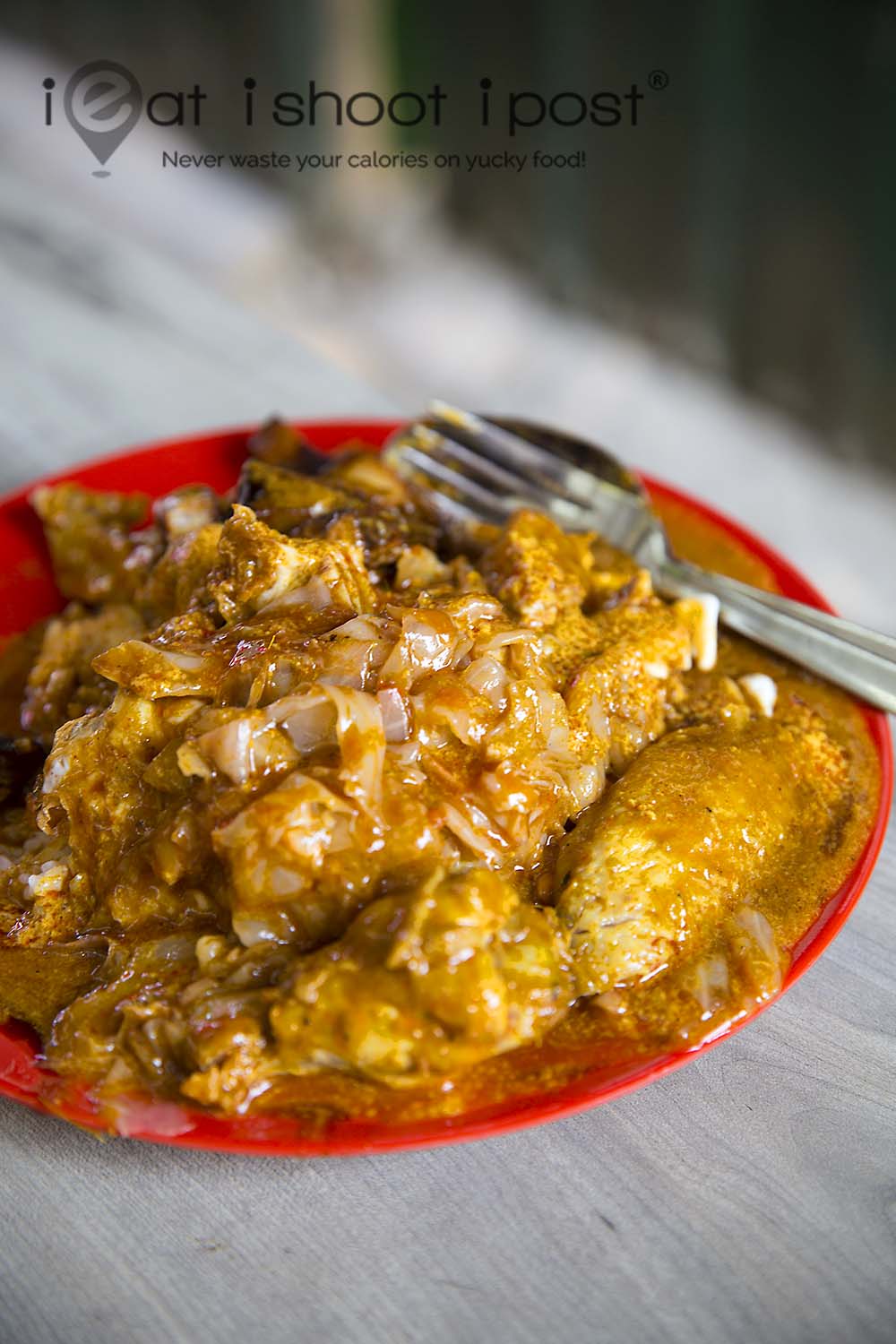 Behold, the ugly, gooey, glorious mess that is Beach Road Scissor cut rice.  Those of you who have been to the original branch at Jalan Besar will know what I am talking about. It really doesn't look appetizing to those who have yet to experience the epiphany of the eclectic mix of curry chicken, braised pork, stewed cabbage and chilli.   There are of course other curry rice places which share this unlikely combination of flavours but what makes this place stand out is how sticky, nay, mucous-sy, the sauces are!
Another thing  that makes this place unique is the metallic snapping sound of the scissors used to reduce the pork chops, eggs and other dishes into bite sized chunks.  Aside from the food, this is probably what you'd remember about the place.
Have you wondered just how and why did this practice of cutting the food with scissors start?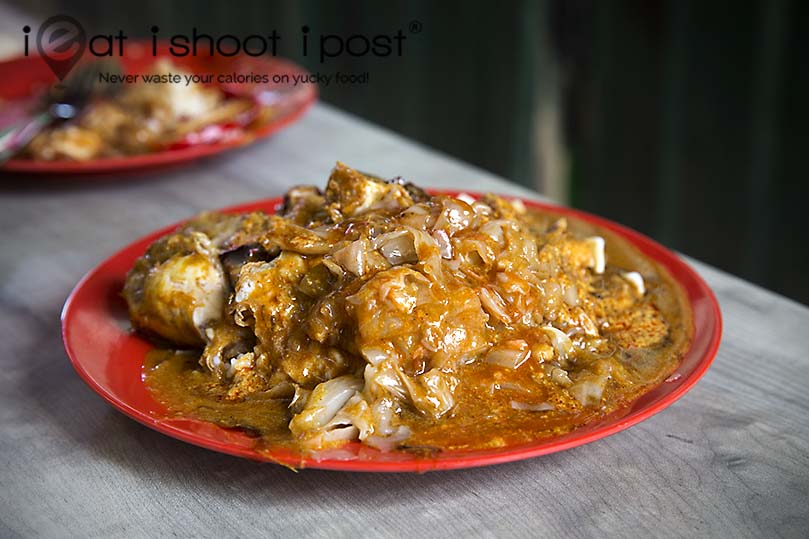 This little nugget of Singapore Food Heritage came to light when I spoke with Ben, the 4th generation owner of the new branch at Upper Thomson.  This Singapore institution started in the 1930's when his great grandfather started selling curry rice at the Telok Ayer market. In those days there were a lot gangs around and whenever a fight broke out, they would reach for the cleaver used for cutting the food at the stall.  So his great grandfather switched to using scissors instead!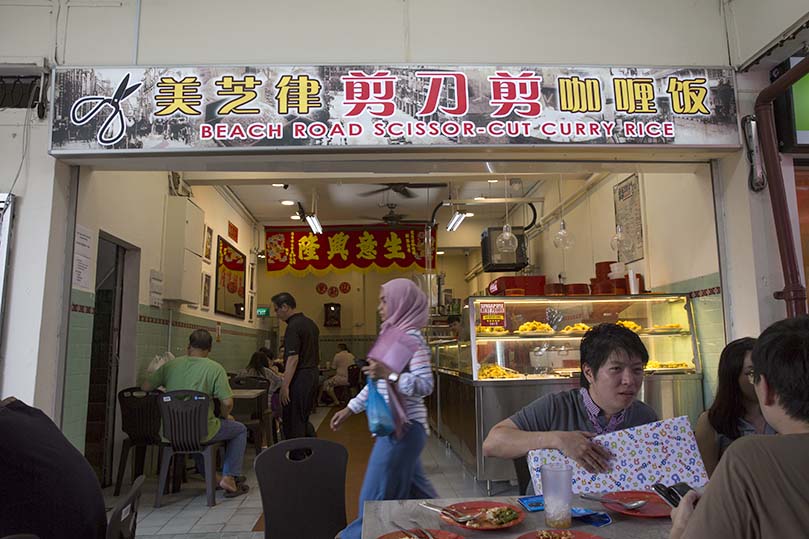 This new branch occupies the same premises vacated by Hua Nam and I am so glad they preserved the old school decor of the old eatery!
The food is good, but somehow I felt the curry was missing some oomph.  The chap chye and braised pork was very good.  The gravy had the gooey, starchy texture which flows like lava.  Their ngor hiang is full of water chestnut and worth ordering.  The pork chops were pretty average and they don't serve their black pepper pork chops here.  They have added a few more items to their menu, like fish and sotong but if you are a seasoned curry rice person, you only really need the four basic dishes of chicken curry, braised pork, pork chops and chap chye to make your day! 4/5
Conclusion
Good to see the next generation carrying on the legacy of Scissor cut curry rice.  The food is good but not as shiok as I remember when I tasted it years ago at Jalan Besar.  Hopefully, its just because the woks are not yet seasoned. Still, it's a good place if you are looking for something that you can quickly guzzle down to hit that hunger spot.