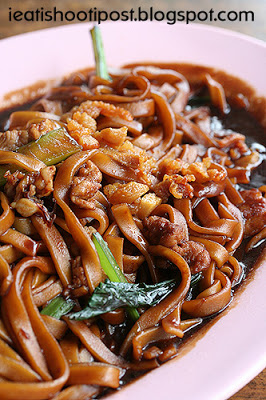 I walked pass this stall several times before deciding to actually order something from them. The thing that attracted me to the stall was the sense of nostalgia. The stall looked like it had been around for awhile and any stall that has a signboard that is handpainted must have something that has been keeping it around all this time right? The other thing that was interesting was that they seem to want to do everything. They have Cze Char, Tim Sum and Roasted Meats all in the same shop!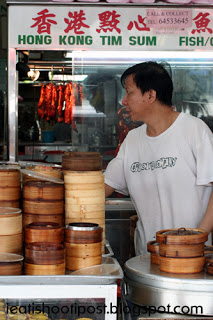 So I walked in and asked them what is their die die must try signature dish. I found that this question seldom works very well in small eateries as they invariably would say that everything is nice depending on your preference. So I had to be more specific. Since I was searching for a good KL Hokkien Mee, I asked if they can do a really shiok KL Hokkien Mee. They assured me that their cook is from KL, so his Hokkien Mee is good. I mean what kind of assurance is that? It's like saying all Chinese people are good in Kung Fu right? When the Hokkien Mee arrived, I was surprised to find that was actually quite descent. The noodles were of the right type and the sauce quite robust and they do have pork lard (ok I did not eat that many this time. You realize I am doing this all for you, my dear readers, don't you?) I had initially wanted only to eat a third of it but ended up eating two thirds before I forced myself to stop. (Over spent on Calories that day already) Quite a commendable KL Hokkien Mee. 4/5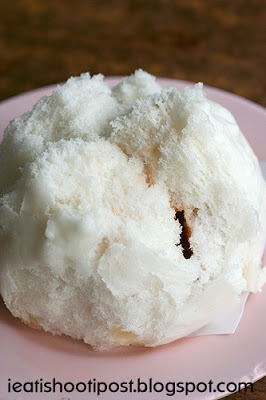 As I mentioned before, this restaurant seems to serve everything. So I tried a Char Siew Bao. It was a tad dry and unexciting for me. 3/5
Conclusion
I just love the nostalgia of the place and the fact that you can drop in and just about order something for everyone. My son would have loved the Tim Sum, while me and my wife would go for the Cze Char and my mother-in-law would have gone for Roast Duck. Judging from the standard of the HKM, the Cze Char could be somewhere convenient for a nightcap every now and again if you live around the area.