Advertorial

What was your first contact with Australia?
I remember mine very clearly. My uncle had just come back from his studies in the University of Western Australia and bought me one of those stuffed Koala Bears with a windup musical box in the belly. Being an aspiring surgeon, I wanted to know how the musical box worked, so that was when I performed my first surgical procedure. It was interesting to learn that the tune was produced by a comb of different lengths being was "plucked" by a revolving drum. Of course I got scolded by my mom who said that I was a little destroyer. However, that tune was etched in my memory forever. It was when I went to Australia for my studies that I found out that the haunting tune was none other than that all time favourite Aussie bush ballad, Waltzing Matilda.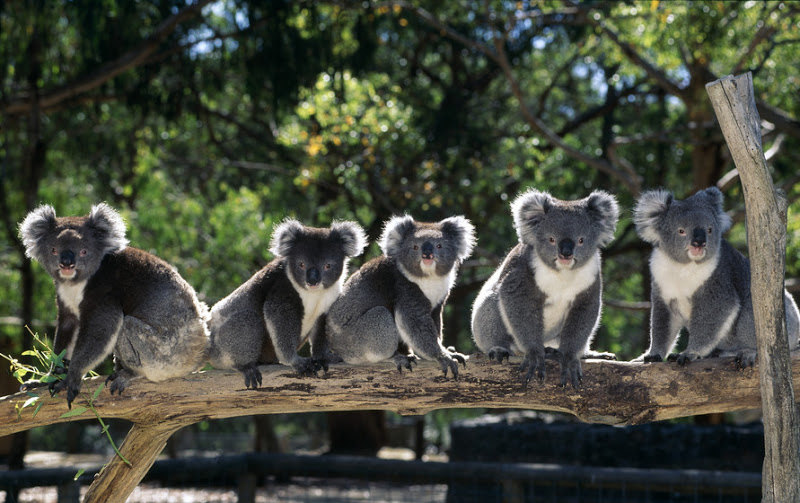 When I was growing up, the mystique of Australia revolved around Koala Bears (not really a bear btw), Kangaroos and Sheepskin rugs. Nowadays, you can get Koala Bears at Toys R Us, Kangaroos at the Singapore Zoo and Sheepskin rugs at Ikea. Australia has become more of a tourist destination where people can explore the vastness of the Australian outback or simply find a quiet place for a romantic getaway where its just the two of you, some wine and cheese and a beautiful sunset over a horizon without oil tankers.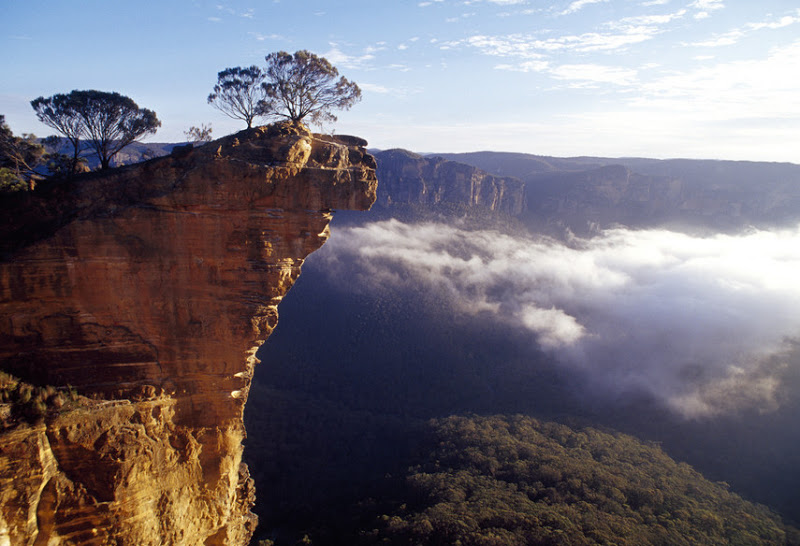 The Blue Mountains
One of the most awesome landscapes that I have come across during my seven years stay in Sydney has to be when I was dining at the Hydro Majestic Hotel in the Blue Mountains. The Hydro Majestic was built at the turn of the 20th century and has a huge dining area which overlooks the breathtaking Megalong Valley (Incidentally, Megalong is an Aboriginal word. It is not called Megalong because the Valley is Mega-Long. But then again, they did coin the Blue Mountains because they look blue….). I think most Singaporeans might miss the Hydro Majestic when they visit the Blue Mountains because they usually just get to Katoomba, take a photo in front of the three sisters and go back to the city. If you need to present an offer that your girlfriend cannot refuse, then this is one of those great places to make that proposal.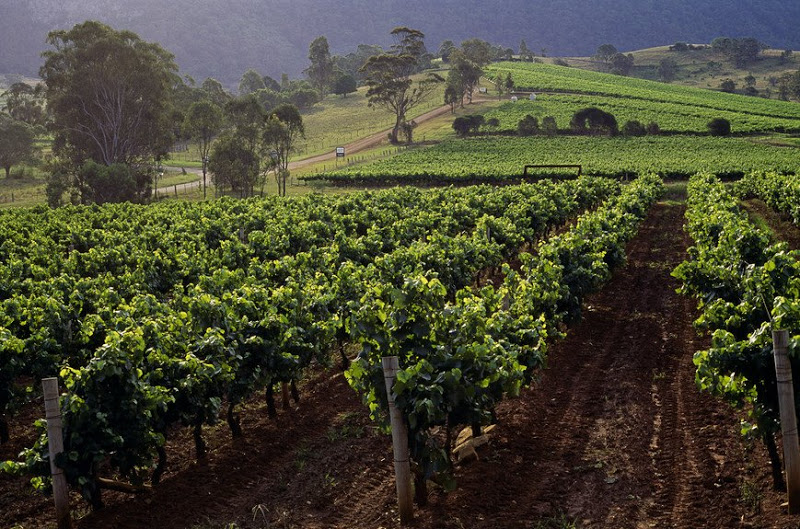 Hunter Valley
Another beautiful place which I have been to was when I did my rotation as a senior Medical Student at Cowra Hospital which is located smack in the middle of the Hunter Valley wine growing region. I was married then, so we managed to spend a few romantic evenings at the Hospital's Resident Quarters. But I jest. The Hunter Valley is a wonderful place where you can visit a Vineyard, taste the wine and then settle down in a cafe for a meal with the sound of the vines rustling in the wind. Again, another great place to make that offer she cannot refuse.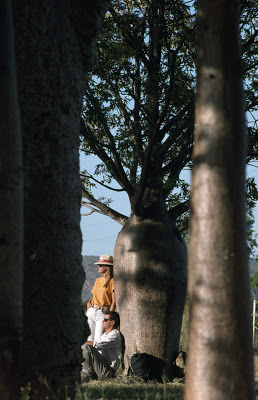 Anyway, there are lots of other romantic spots across the vast country and now is a great time to visit since our Singapore Dollar is currently on par with the Australian Dollar. In addition, Qantas is having a great promotion where you can get to fly to two different cities for as low as $869. There are also some great new packages that feature new destinations for the adventurous and romantic at heart.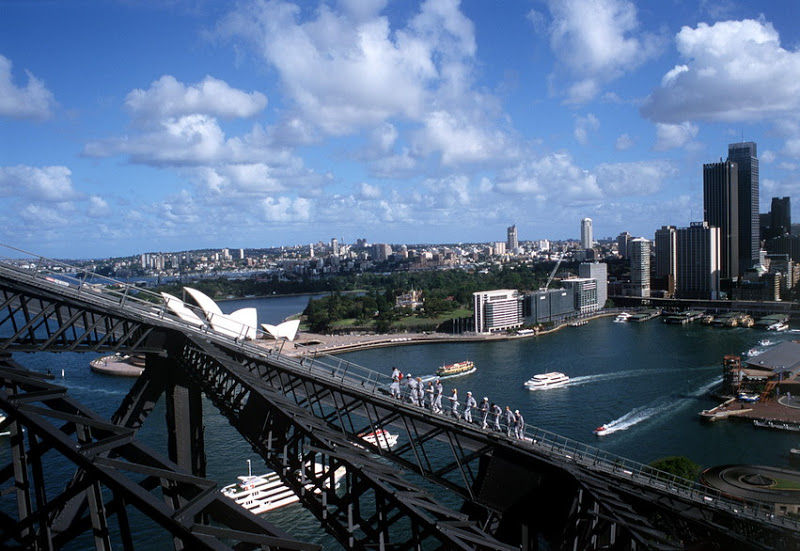 Climbing the Sydney Harbour Bridge
Check out the great Come Walkabout in Australia offers at www.australia.com or call 1800-GO-TO-AUS (1800-46-86-287) to speak to an Aussie Specialist travel agent now.
For more information about the special promotion, please visit www.qantas.com.sg
All photos are copyright Tourism Australia