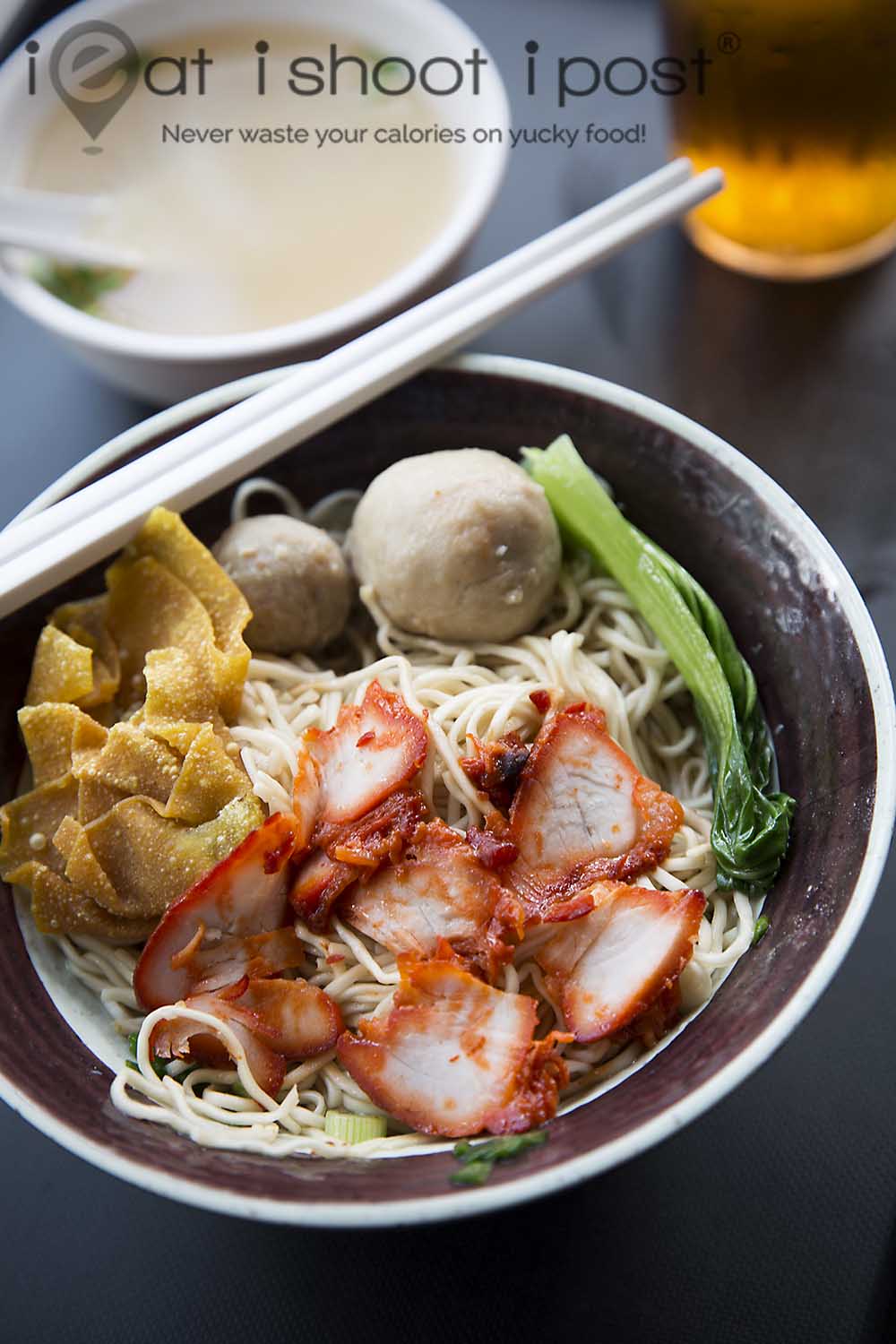 You probably know about kolo mee from Sarawak but have you heard of "kampua" mee (干拌面)?  Kampua noodles are specialty of Sibu and is essentially the straight version of kolo mee.  Like kolo mee, it is made without the addition of "kee" or alkali so the texture and the flavour of the noodles are quite different from our local mee kia.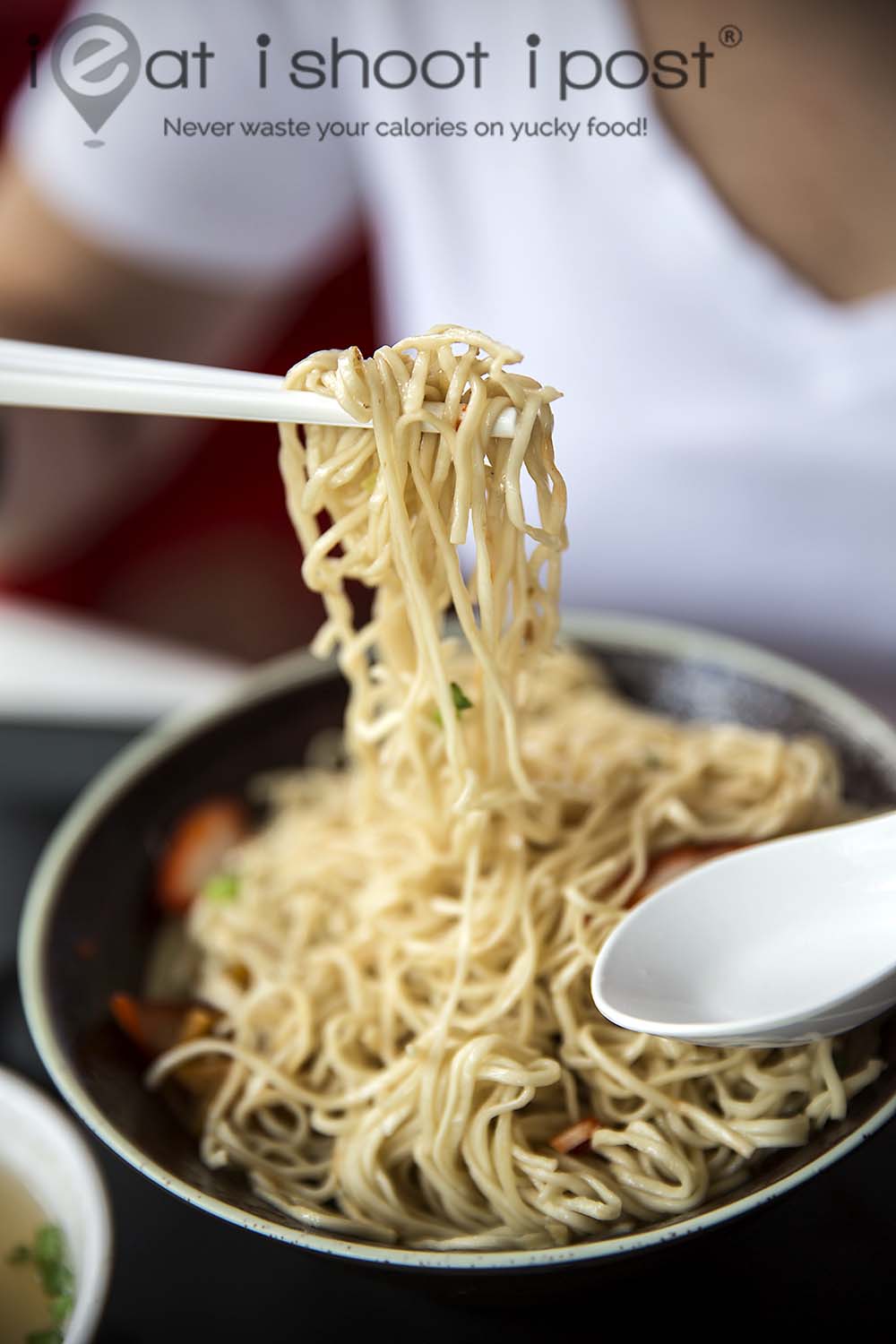 The noodles are poached in water, drained and then tossed in shallot oil and soy sauce. They keep the sauces simple so that you can taste the original flavour of the noodles.
The noodles are specially made by the owner's  brother.  The ingredients are essentially flour, eggs, salt, water and something which the owner prefers to keep secret, although he assures me that it is a common ingredient that is widely used in other dishes.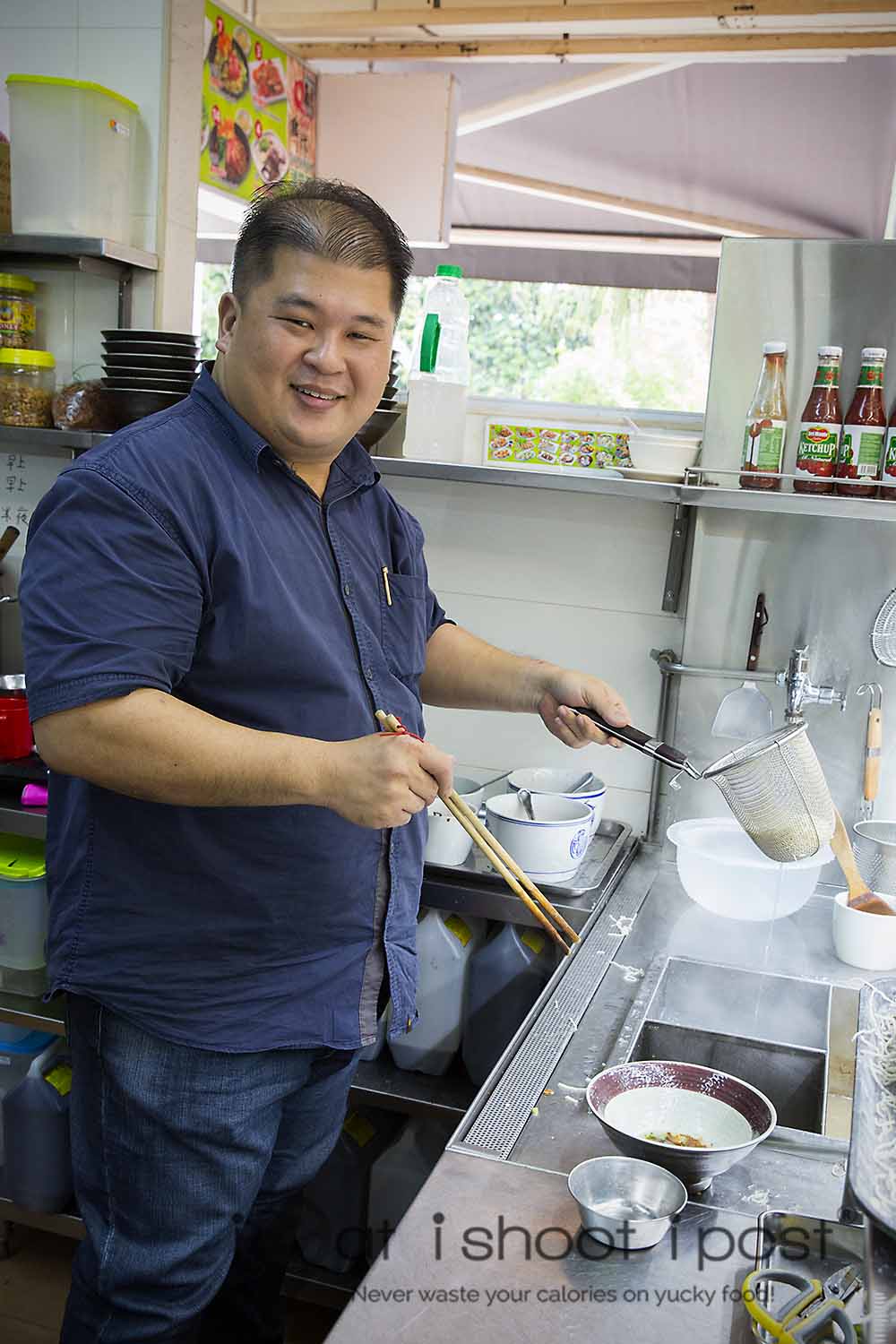 The owner, Ah Lek, who hails from Sibu tells me that he was operating out of a stall in Tampines 10 years ago and was doing quite well before the rentals went up which forced him to go into other non-food related business.  He's brother continued the business under the brand, QQ noodles in Bugis.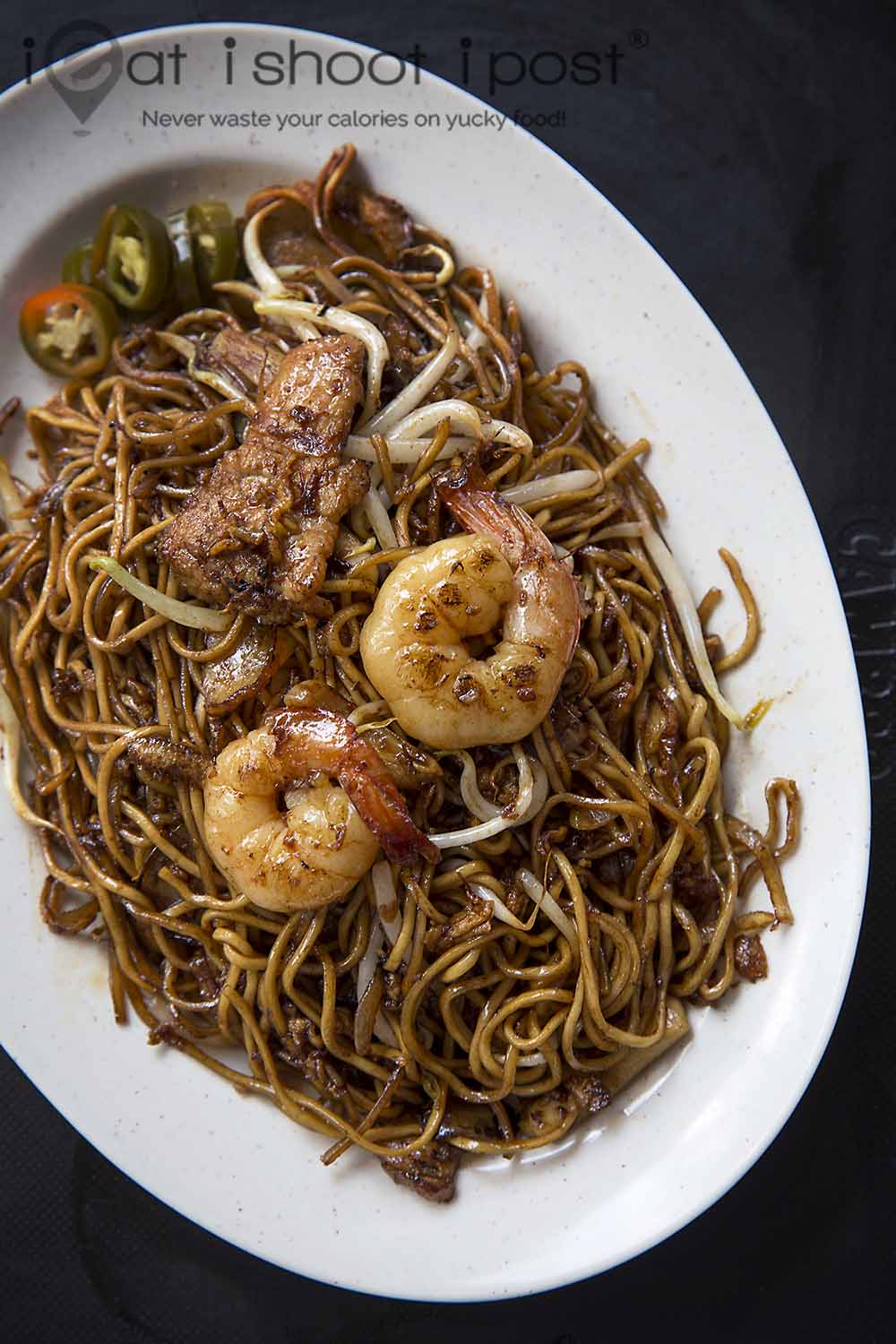 The flavour and texture of the noodles is quite enjoyable.  Without the addition of the "kee" you can actually taste the flour and the texture is tender and chewy.  The standard bowl comes with a few slices of charsiew, deep fried wanton and pork balls. Since this is a Fuzhou dish, I was expecting Fuzhou fishballs.  They did have something which I thought were Fuzhou fishballs but instead of fish, the outer layer is made of pork.  The filling is a soupy minced pork which pops when you bite into it, hence its name 双爆 (twin explosion).  They are very tasty and I would recommend you ask for a few more to be added to your bowl of noodles! 4.25/5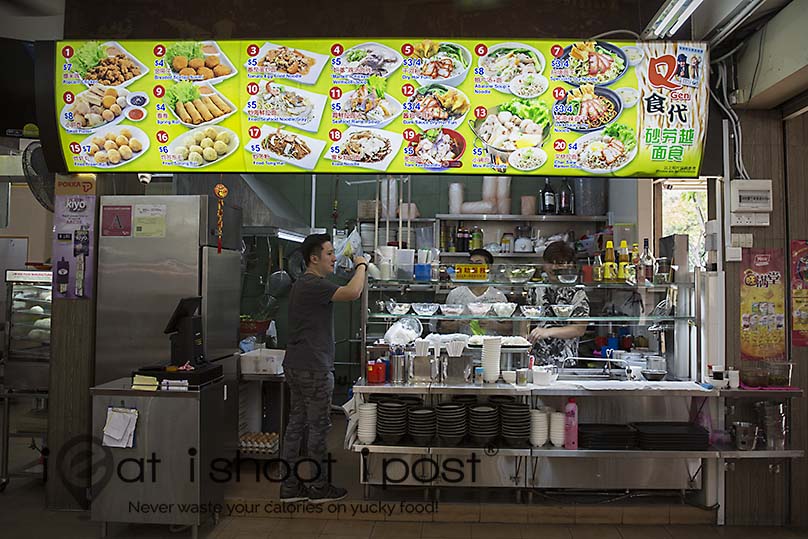 Conclusion
Their menu is very extensive.  Aside from the standard noodles they have plenty of other choices.  I tried the tom yum and soup version but wasn't impressed.  I would go there just for the noodles with shallot oil topped with minced pork and as few 双爆 (twin explosion). They are opened 24 hours, so you can add this to your list of places to go for noodles in the middle of the night!