Updated 6 Aug 2020: This stall has moved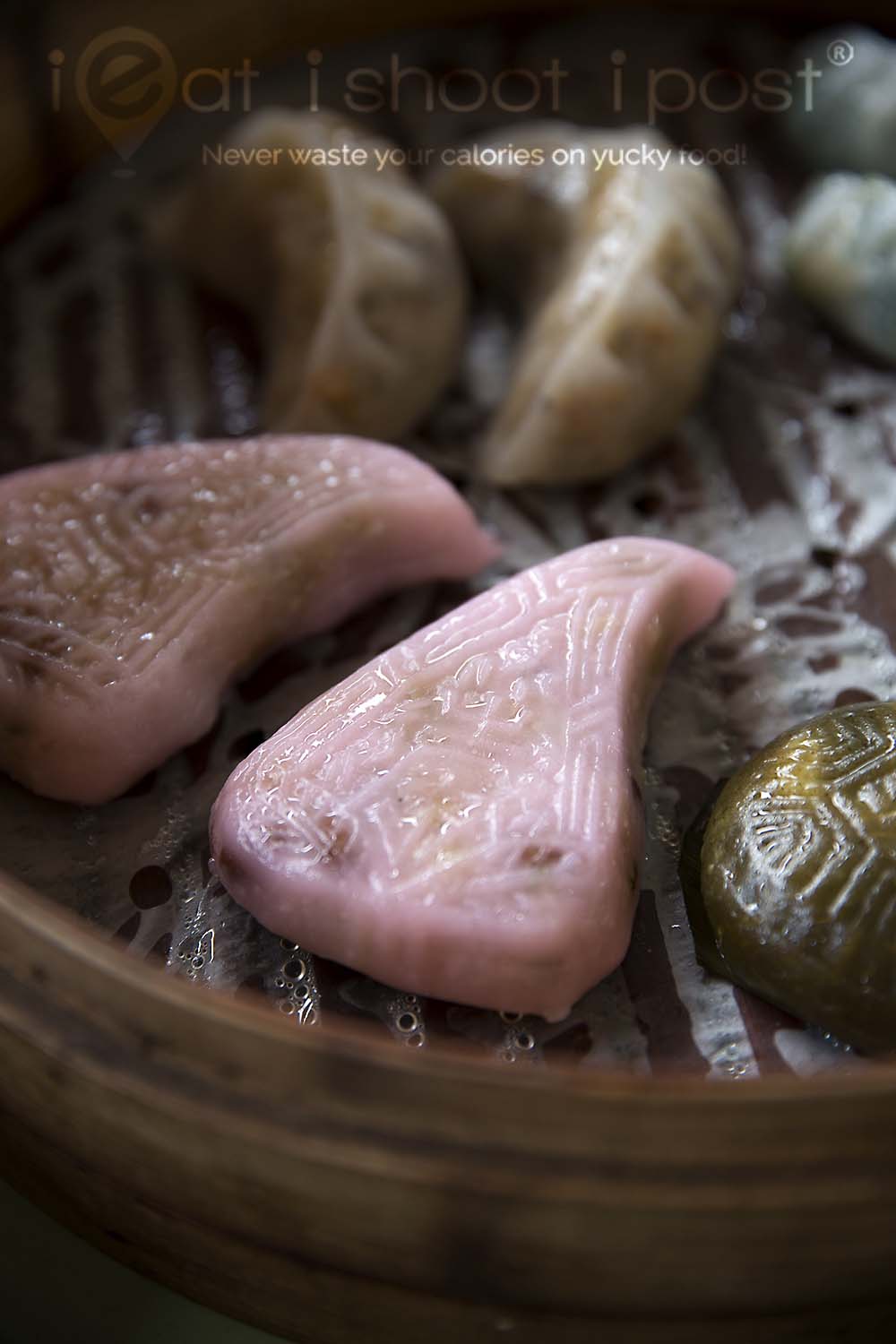 I am glad that the Ministry of Environment is cognizant of  their role as preservers of our hawker heritage.  They have been the custodians of our hawker culture ever since our hawkers were chased off the streets in the 60's. Over the years, the emphasis has been on hygiene and affordability of our hawker foods.  But lately they have also realized that our hawker heritage is facing an uncertain future, with many pioneer hawkers retiring and not enough young hawkers to take their place.  So they have started focussing on the preservation of our hawker culture as well.
Recently, I was involved in a dialogue and feedback session where I made the point that not every hawker dish is under pressure.  Some, like chicken rice, fishball noodles and zi char are doing very well.  It is dishes like Char Kway Teow, Muah Chee and Kueh Tutu that are facing an uncertain future.   I suggested that we need to give due recognition to certain heritage stalls so that any new hawker who wishes to preserve these heritage foods can get access to government grants to help kick start the business.  This is one way to keep our hawker centres vibrant and diversified instead of everyone gravitating towards the more lucrative and scalable dishes.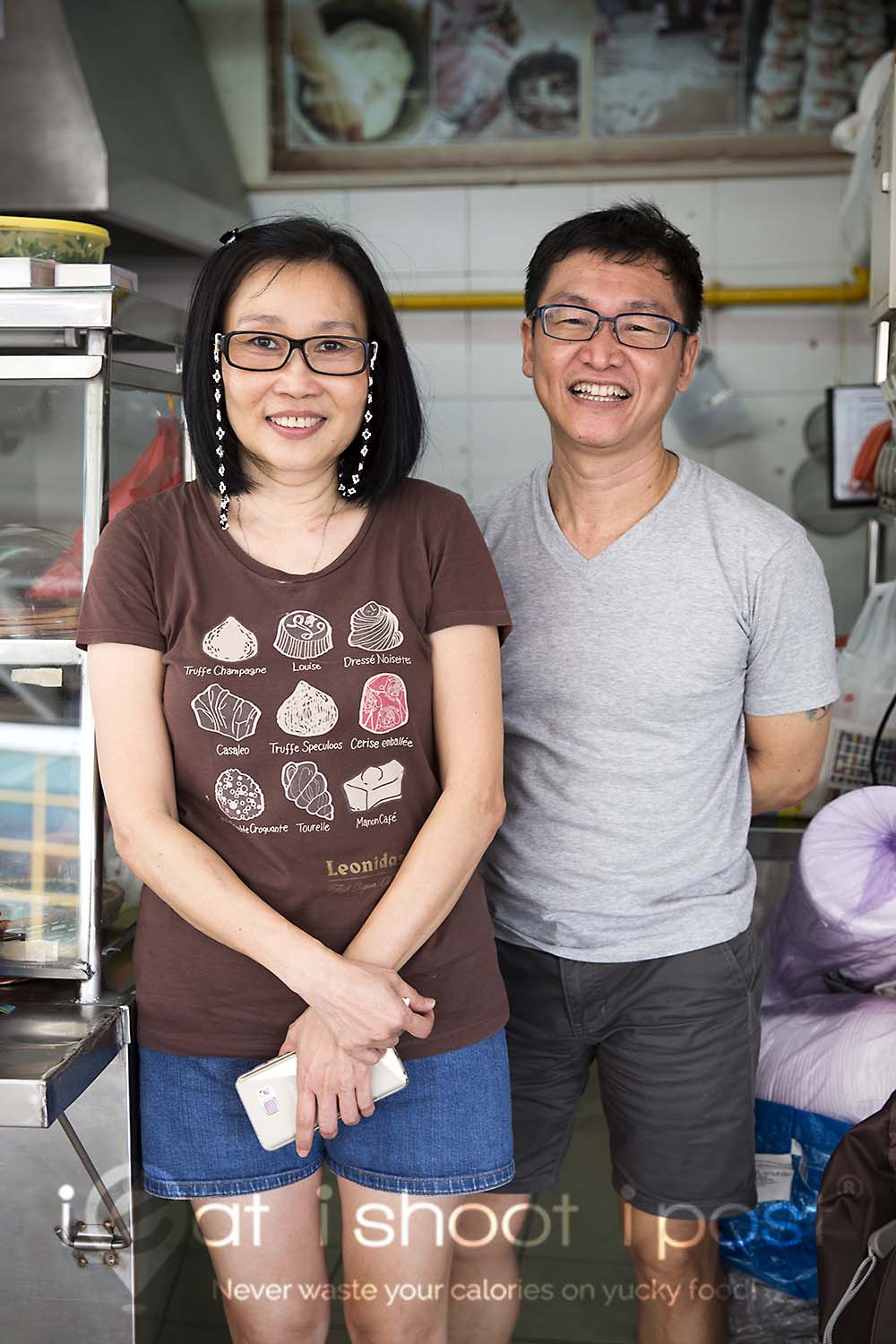 So far the spotlight has been on young hawkers becoming hawkerpreneurs.  But I am beginning to realize that there are,  what I call, mid-life hawkers who are playing a significant role in keeping our hawker traditions alive.  Mid-life hawkers are people like Nick Soon, who turn to selling food after spending many years in their first career.
Nick's mother had been selling Teochew kuehs from home and had build up quite a good following.  When Nick was looking for a career alternative, he decided to fulfil his mother's dream of running a shop to sell her handmade kueh's.  Nick tells me that the hours are long and after slogging for a year, he has only been able to break even without paying himself a salary.  However, he feels a great sense of fulfilment from satisfied customers who keep coming back for his kuehs.  Even though the work is hard, he feels less stress from having report to a boss.  He is confident that he will be able to make it a profitable business given enough time.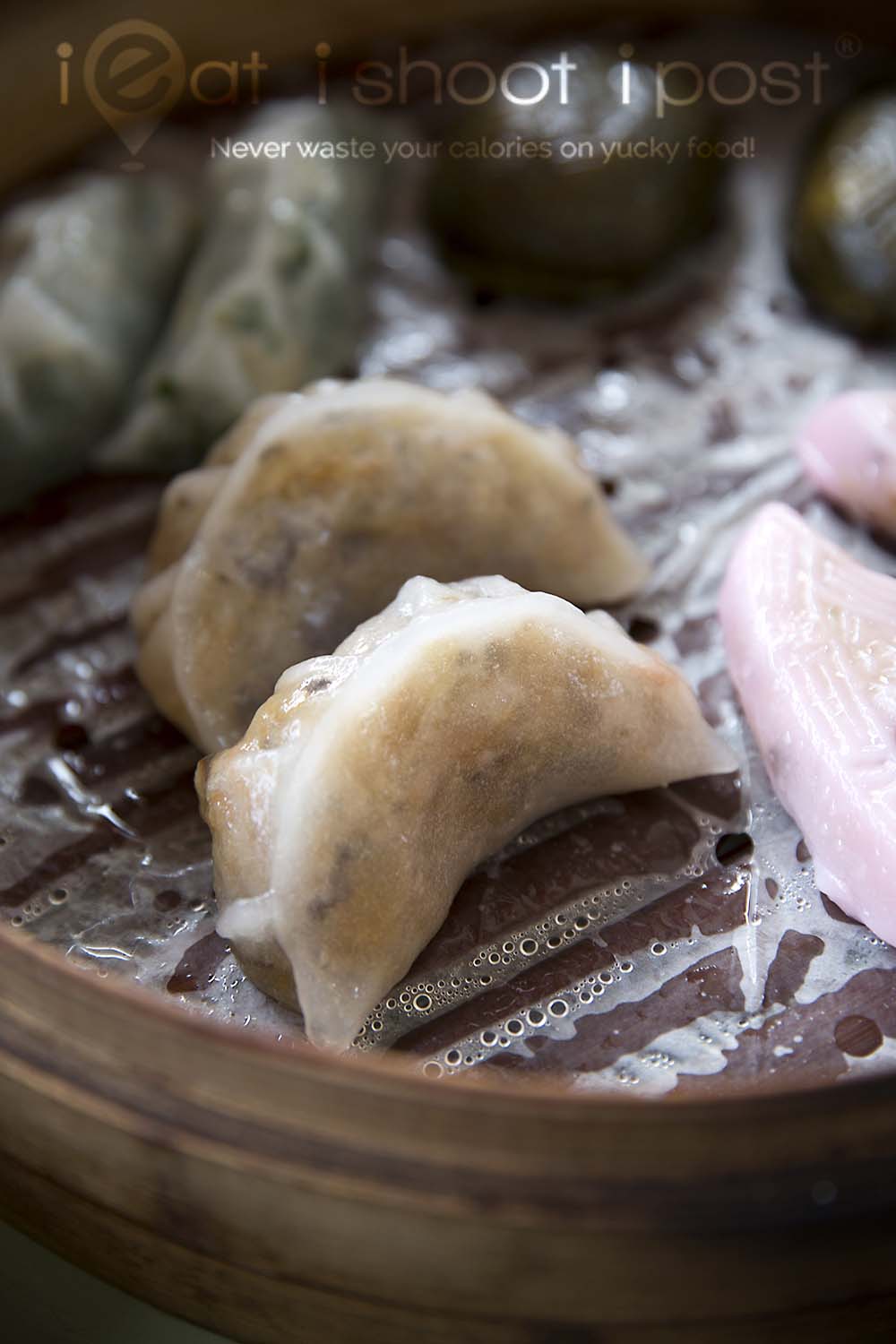 Two stalls away, Roland is brewing his kopi at Coffee Hut.  Like Nick, Roland is also a mid-life hawker.  He shared with me that it took him 3 years of hard work before he was able to pay himself a salary.  But now that he has been doing it for 12 years, he feels much happier than when he was still in insurance.  He told me that the first few years were very difficult but he was confident that his coffee and kaya toast were good and so he persevered to make it a success.
Nick has, in many ways, been more fortunate than Roland.  Having started his stall in the age of social media, he has managed to attract quite a bit of attention for his traditional handmade kuehs fairly quickly.  Now the problem is not so much the lack of demand but the ability to produce more kueh due to the manpower shortage.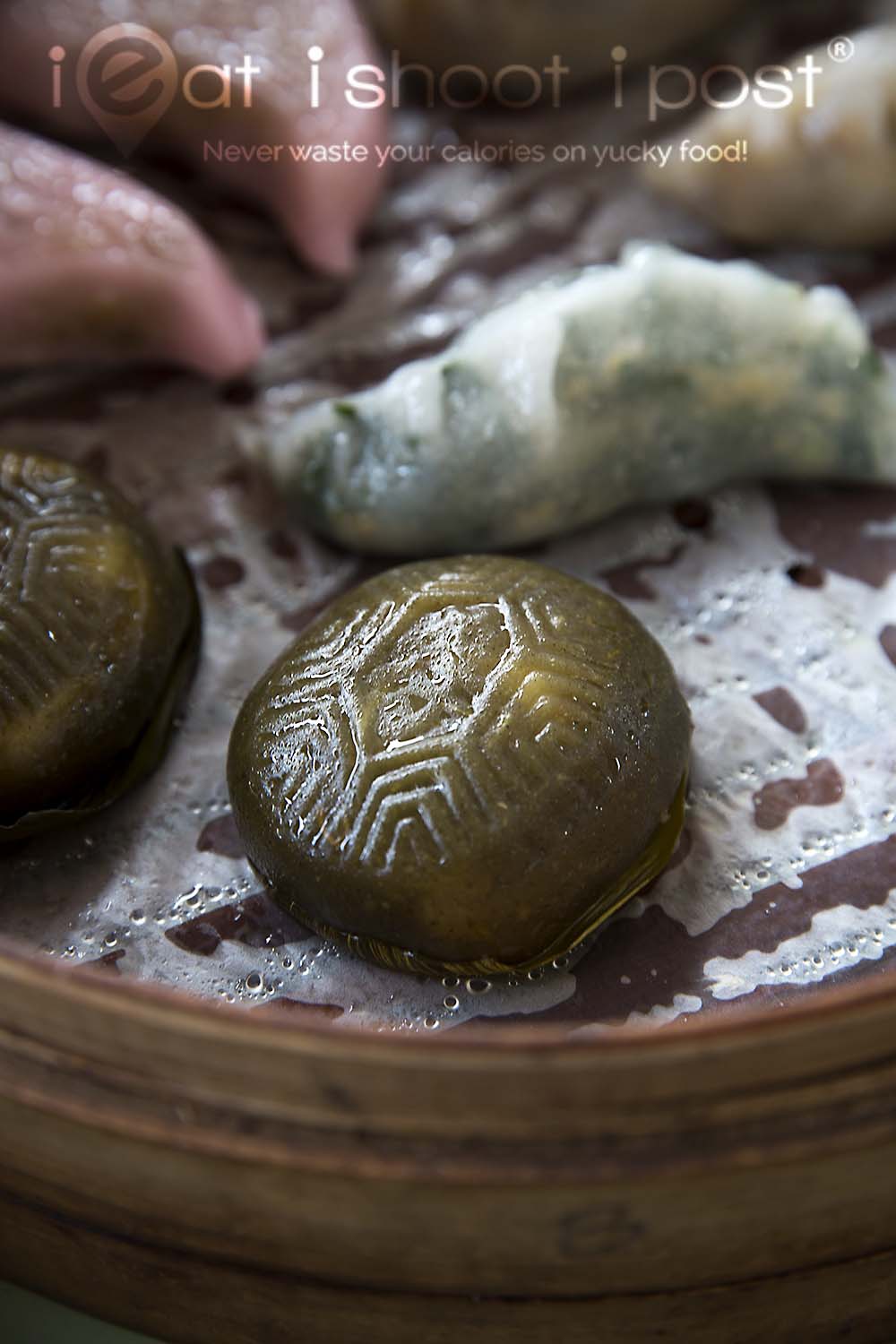 He only sells four types of kueh at his stall.  Png kueh (glutinous rice), gu chai kueh (chives), soon kueh (turnip) and orh gu kueh (sweet bean paste).  All the ingredients are still being sliced and prepared by hand.  Even the dough is made in small batches by hand as he has not been able to find a machine that can produce skin of the same texture as when he kneads the dough by hand.
When I first met him 2 months back, I felt that the the filling lacked oomph.  It was quite obvious that he didn't put enough dried shrimps in the soon kueh and png kueh.  Nick tells me that he had to cut cost as the price of dried shrimps had gone up but he is still unable to sell his kueh for more than $1 without suffering a decrease in demand.  My advise to him at that stage was that it was imperative in the first phase of his business to lower his profit margins in order to build a following.  I am glad he took my observation seriously.  When I ate his soon kueh recently, there was marked improvement.  The skin is thin, chewy and resilient and the filling has got enough flavour to make the urge to pick up another one quite irresistible.  4.25/5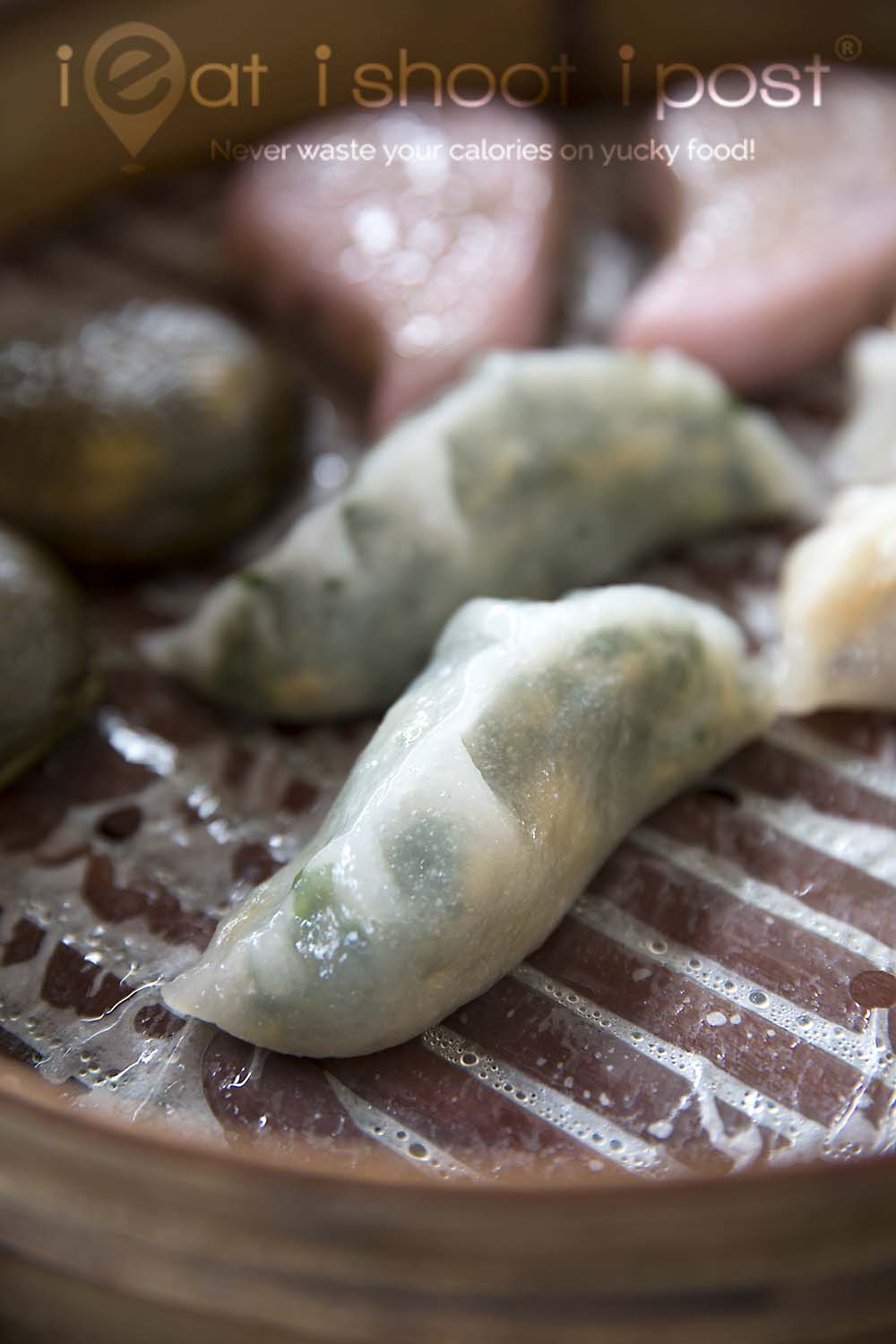 The challenge remains as to how long Nick can last without earning enough to pay himself a salary.  That is where I feel that a heritage grant would be useful.  What he needs now is an injection of funds in order to increase his productivity.  He needs to invest in the right equipment so that he can produce more of the same quality of kueh without having to hire more help.   Once he is able to turn it into a profitable business, then we would have preserved another of our traditional dishes.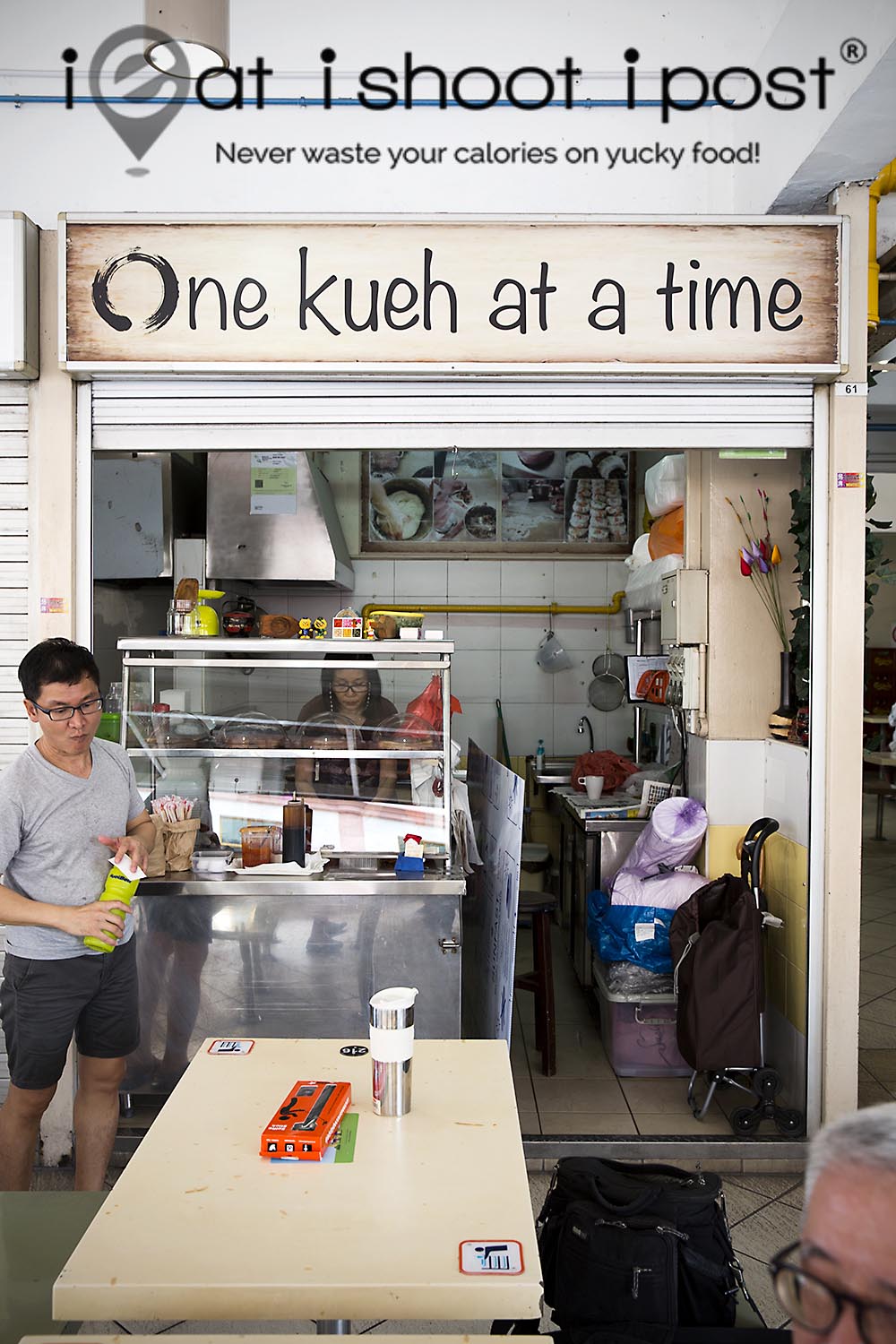 Conclusion
Mid life hawkers like Nick are playing an important role in keeping our hawker traditions alive!  He tries to stay true to his mother's traditional kuehs by making them in small batches and preserving that home made quality.   However, artisanal hawkers like him are finding it difficult to stay competitive with increasing ingredient and manpower costs.  The future of traditional foods like this will really depend on the public's willingness to pay for handmade quality. Hopefully we will be able to find a sustainable equilibrium soon.