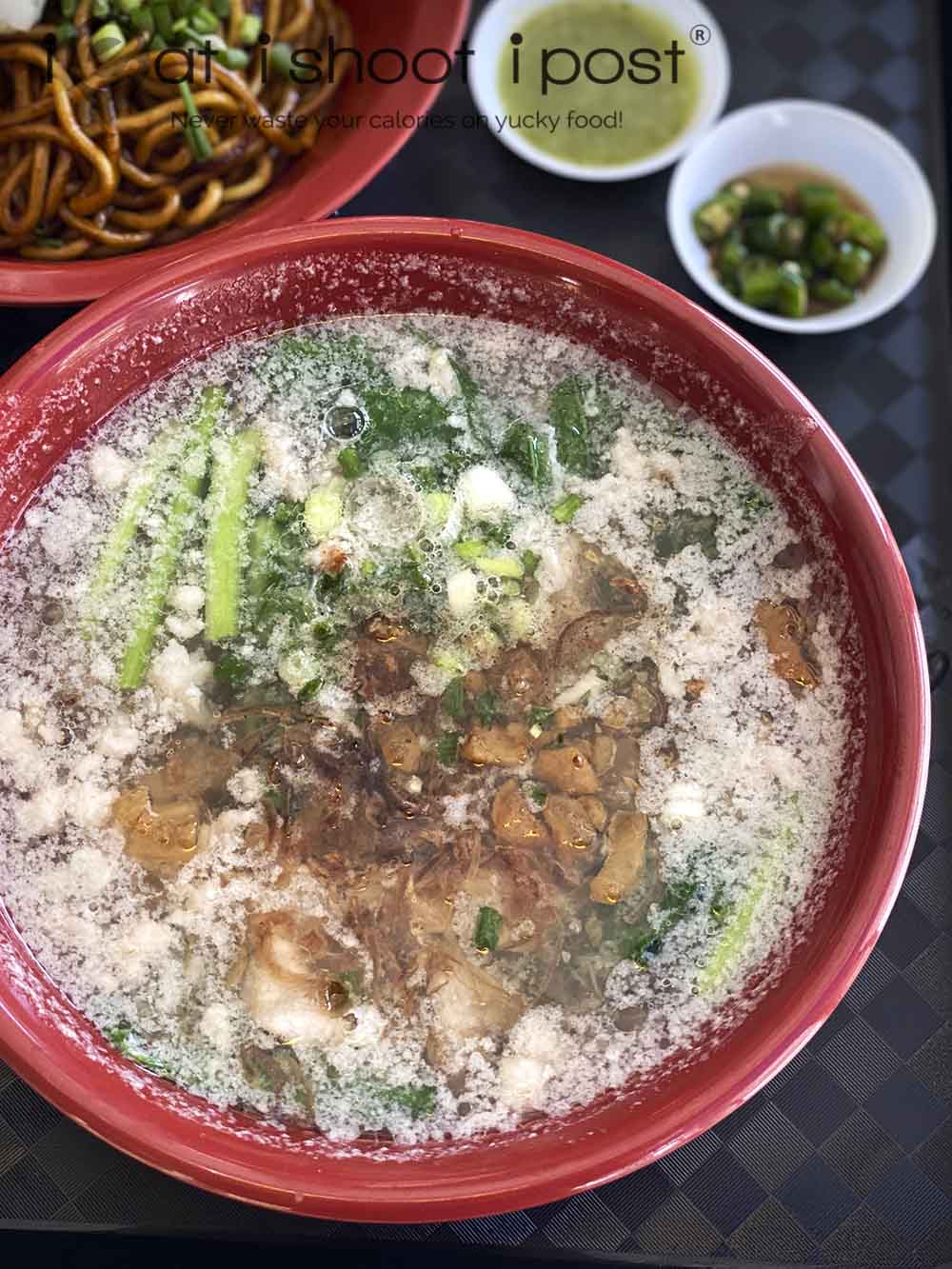 This whole hawker thing is actually quite simple.  You just need to be able to make something familiar, delicious and cheap and very soon you will get a long queue.  Then, word will start spreading on social media and before long, you will be opening a second stall.  If you don't believe me, just keep your eye on this particular stall. This unassuming little stall had just opened barely a month ago and they have already attracted a perpetual queue from the time they open at 7am till they sell their last bowl at around 2pm!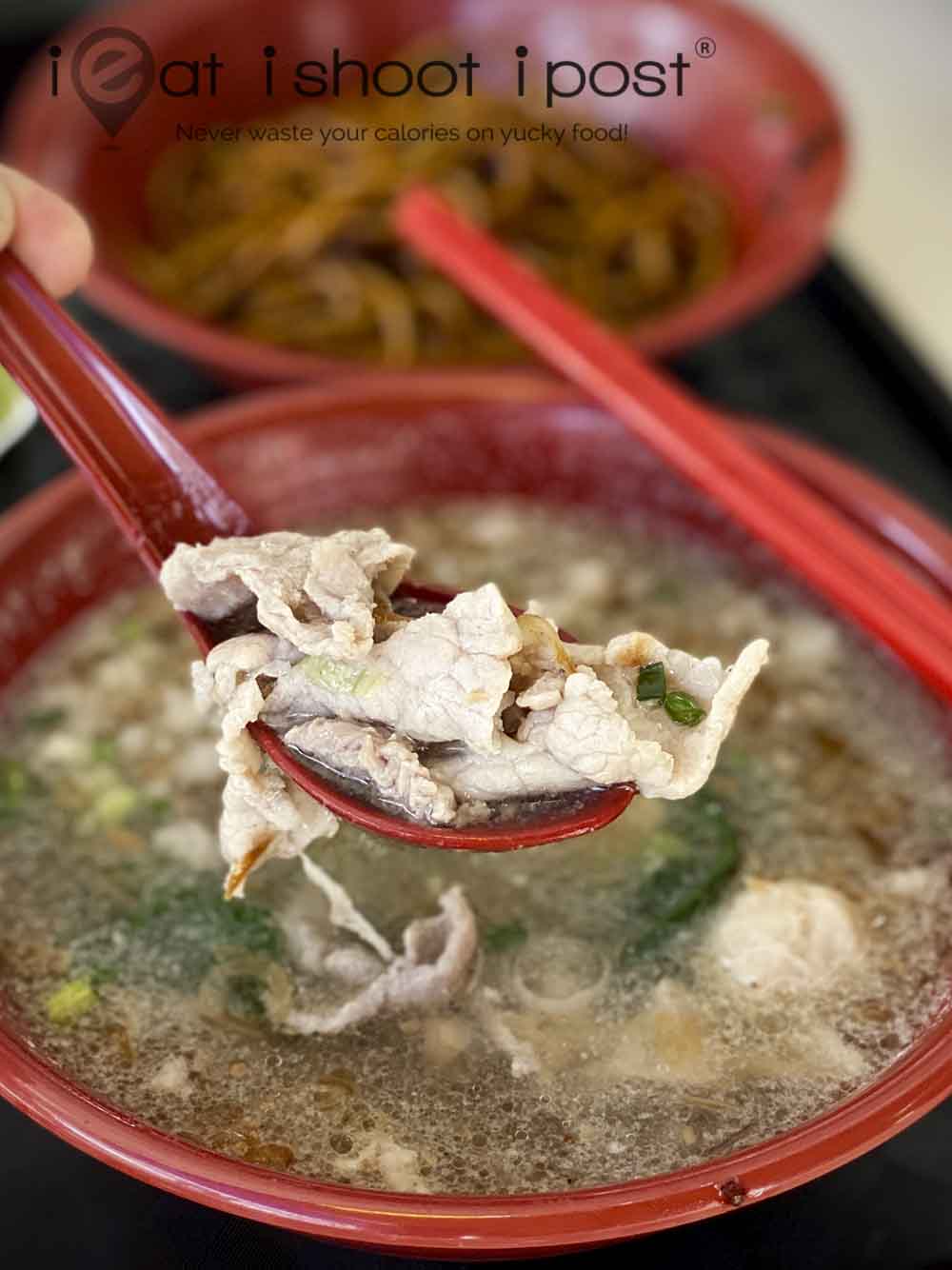 Take a look at the photos of the soup and the dry noodles.  This set cost just $2.50.  No kidding, it's really $2.50 and there is quite a generous amount of sliced pork in the soup as well as freshly fried pork lard and shallots.  The soup is full of the sweetness of pork bones which have been boiled overnight and each bowl is cooked ala minute.  The sliced pork may not be the best quality and you do get a tinge of that bicarbonate flavour, but overall, at this kind of prices and for the amount that you get, I don't think there is going to be many complaints! 4.25/5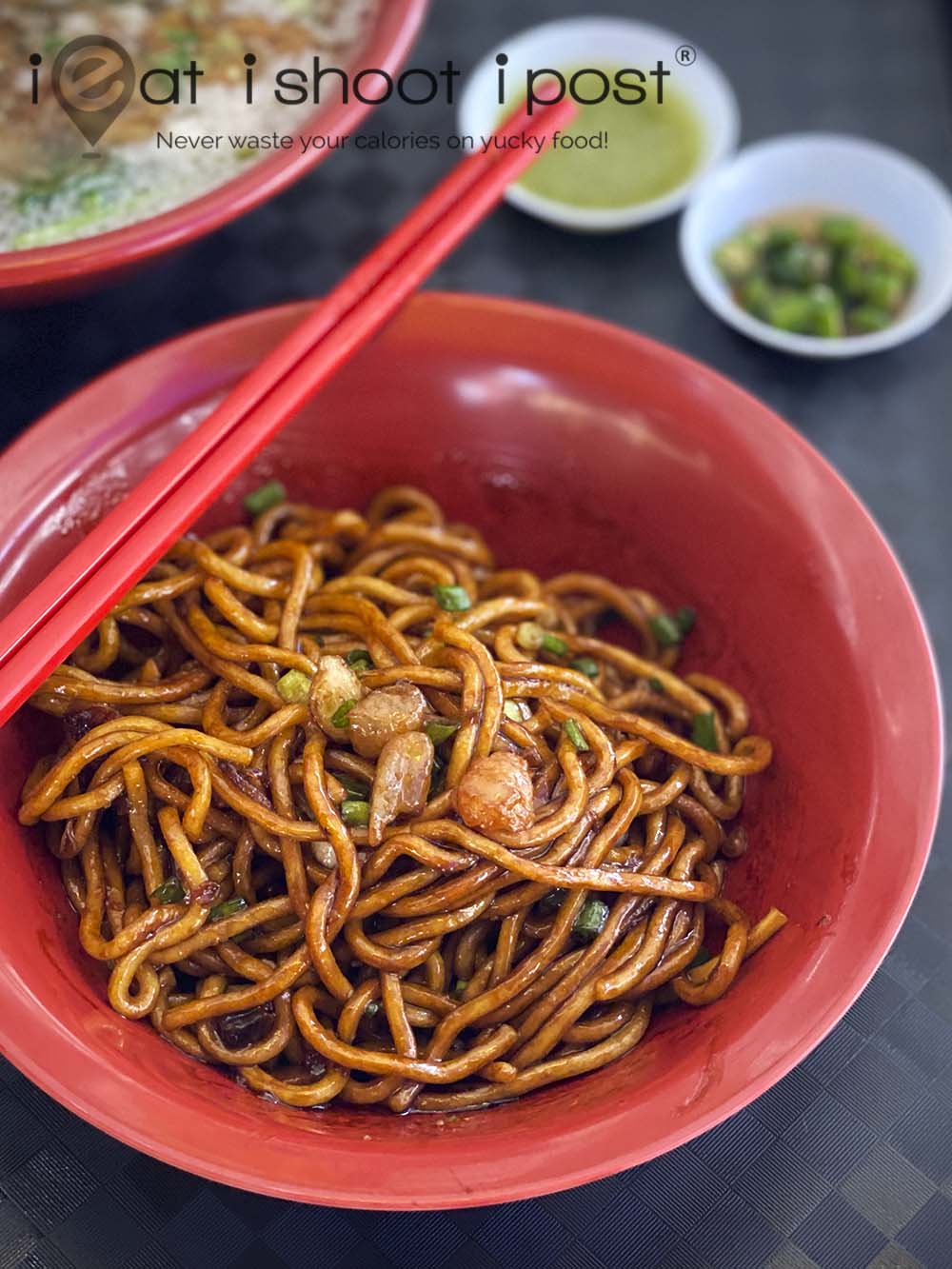 The bowl of noodles with thick black sauce, pork lard and fried shallots is the ultimate comfort food.  Again I am reminded that tasty food really doesn't have to be expensive or complicated.  The yellow noodles, redolent with thick black sauce are reminiscent of Malaysian-style noodles.  It's, robust, yummy and the deep caramel-colored noodles really are very satisfying.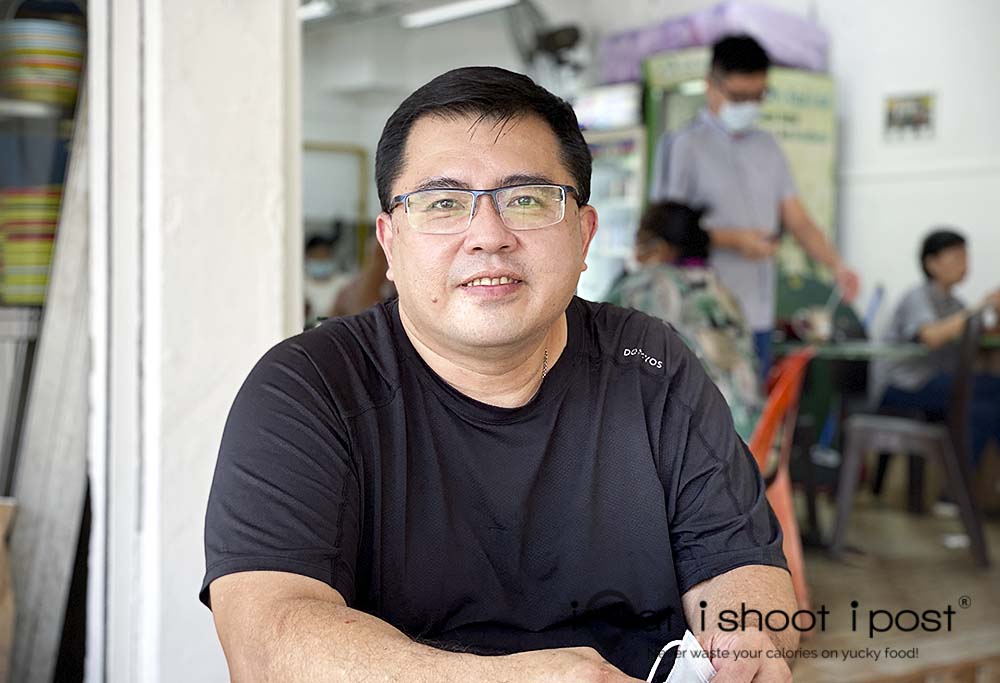 The man behind the stall is Jemmy Yeo who had spent most of his life in the catering business.  He started Old World Bak Kut Teh a few years ago which quickly grew to 5 stalls now.  The secret to success, which I have already elucidated earlier, is to make something delicious and sell it at a good price.  The formula is simple, but the execution is not, which is what sets him apart from a lot of other hawkers.  Employing his experience from years in the catering business, he has processes in place to create good quality food efficiently as well as consistently.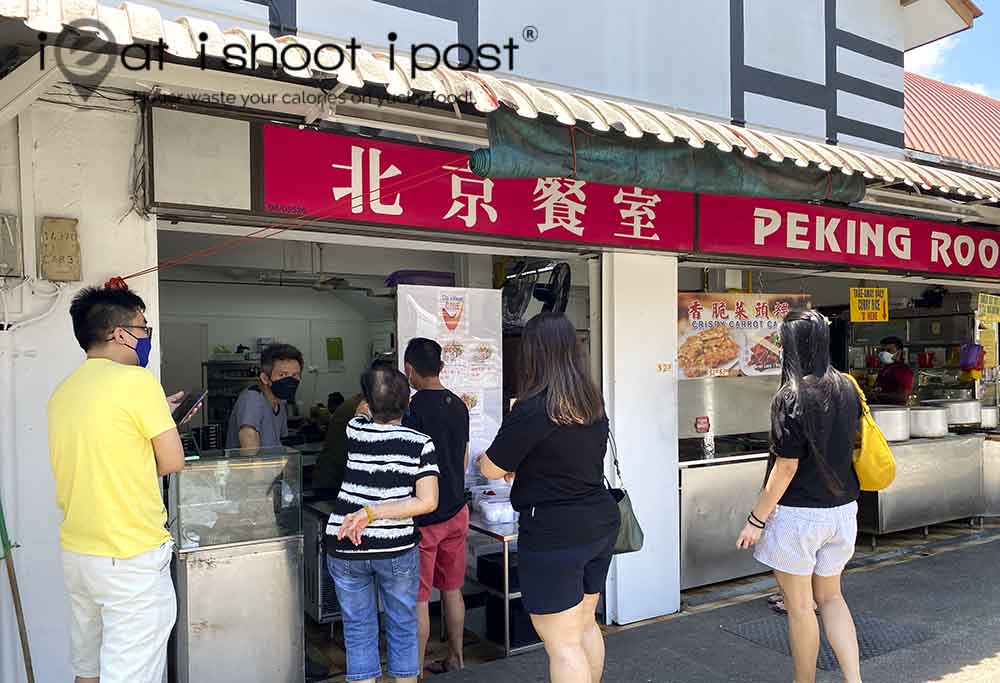 Conclusion
A very satisfying bowl of noodles accompanied by a big bowl of soup laden with ingredients.  No horse run, this one.