The last time I visited Oasis, they were still at their old location in Kallang. They had to shift out of their iconic location in order to make way for our Stadium. But they are very fortunate to be able to relocate to their present premises at Toa Payoh garden where they still have a large restaurant facing the water. Not quite as iconic as Kallang, but a very good alternative!
I have always remembered them for their marvelous stewed pork and chai poh omelette and when I heard that they have shifted to Toa Payoh Gardens, I thought that I should check out their new place. That was about 2 years ago (talk about procrastination!) but I eventually got around to it!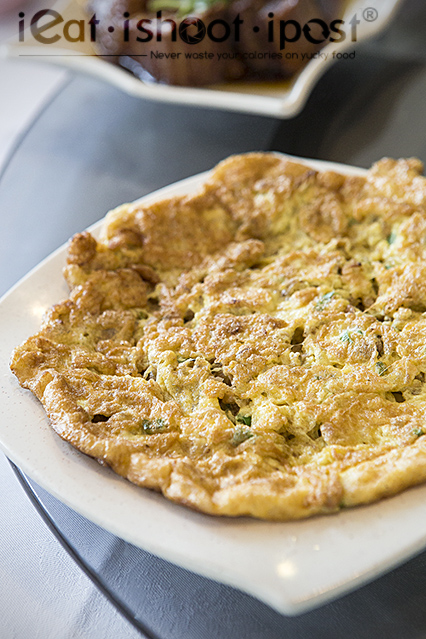 Their freshly fried Chai Po Omelette is still excellent. The eggs are crisp on the outside and fluffy on the inside. The flavour of the Chai Po is subtle, perhaps a little too subtle, but otherwise it is very well executed. 4/5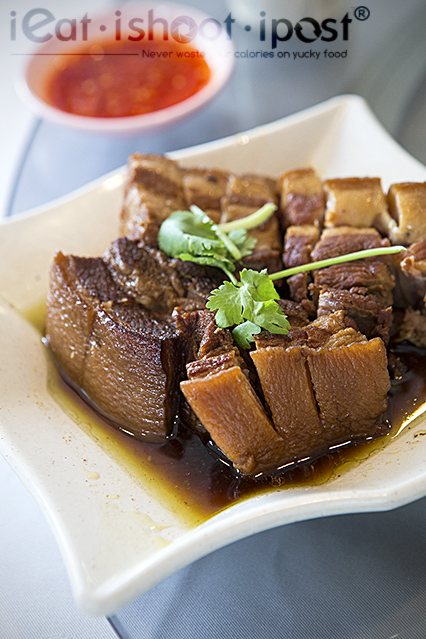 Unfortunately, the stewed pork did not leave me with the same impression as it did the last time I was there. Somehow it has lost is oomph. I spoke with one of the long time staff there and they confirmed that they were not able to get the same soy sauce that they were using at the old place! Notwithstanding, it still has that bit of "Ma Ling Kong Bak" (Canned Stewed meat) taste that is not easy to achieve. Still worth ordering but long time fans will be disappointed. 4/5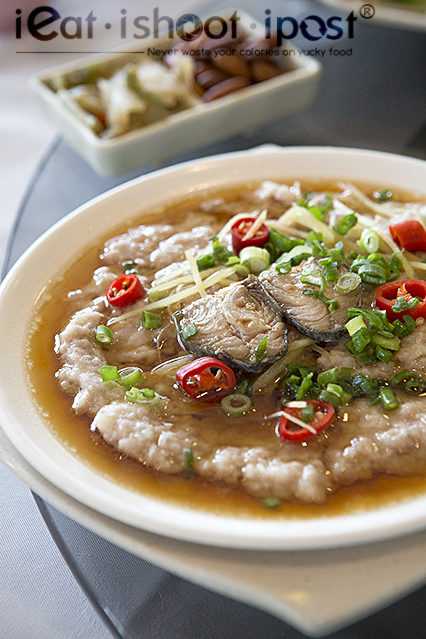 Ever since they moved to the new premises, Oasis has become more of a seafood restaurant and has introduced new dishes to their menu which used to be classic Taiwan Porridge fare. One of the new items on their menu is the salted fish steamed pork which is quite good. The texture of the pork could be a little bouncier but the flavour of the salted mackeral was excellent! 4.5/5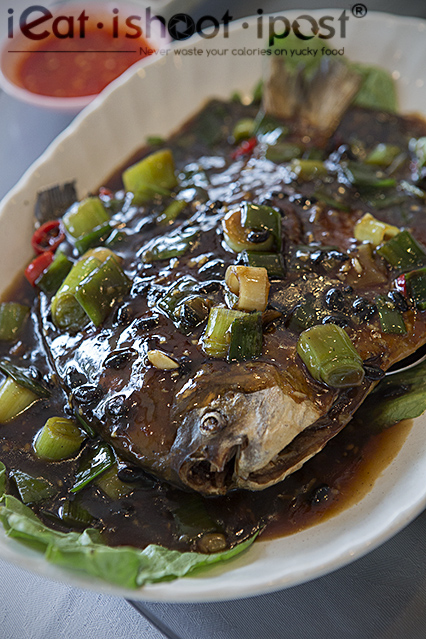 The black bean sauce was very tasty and unlike a lot of Teochew Porridge places where this dish is cooked and left on a tray, the dish is cooked to order. I still feel that Silver Pomfret is best steamed and that black bean sauce should be reserved for black pomfret. Still, it is a competent accompaniment to the free flow Taiwan porridge. 4/5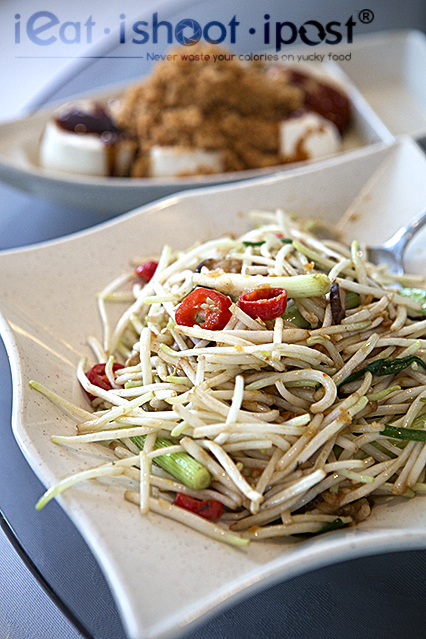 Bean sprouts with salted fish is one of those comfort foods that go well with porridge. The dish here is well executed. 4/5
Conclusion
Fans of Oasis would no doubt reminisce the good old days when the food at Oasis was top notch. Although it has lost its shine, it is still a nice comfortable place to eat porridge with the family. The reason I am showcasing them on the blog is because it is one of the few places where you can have a piping hot bowl of Taiwan porridge in the wee hours of the morning since they open all the way till 6am! Aside from that, their location at overseeing the pond at Toa Payoh gardens make it a serene and quiet place for a good family meal.