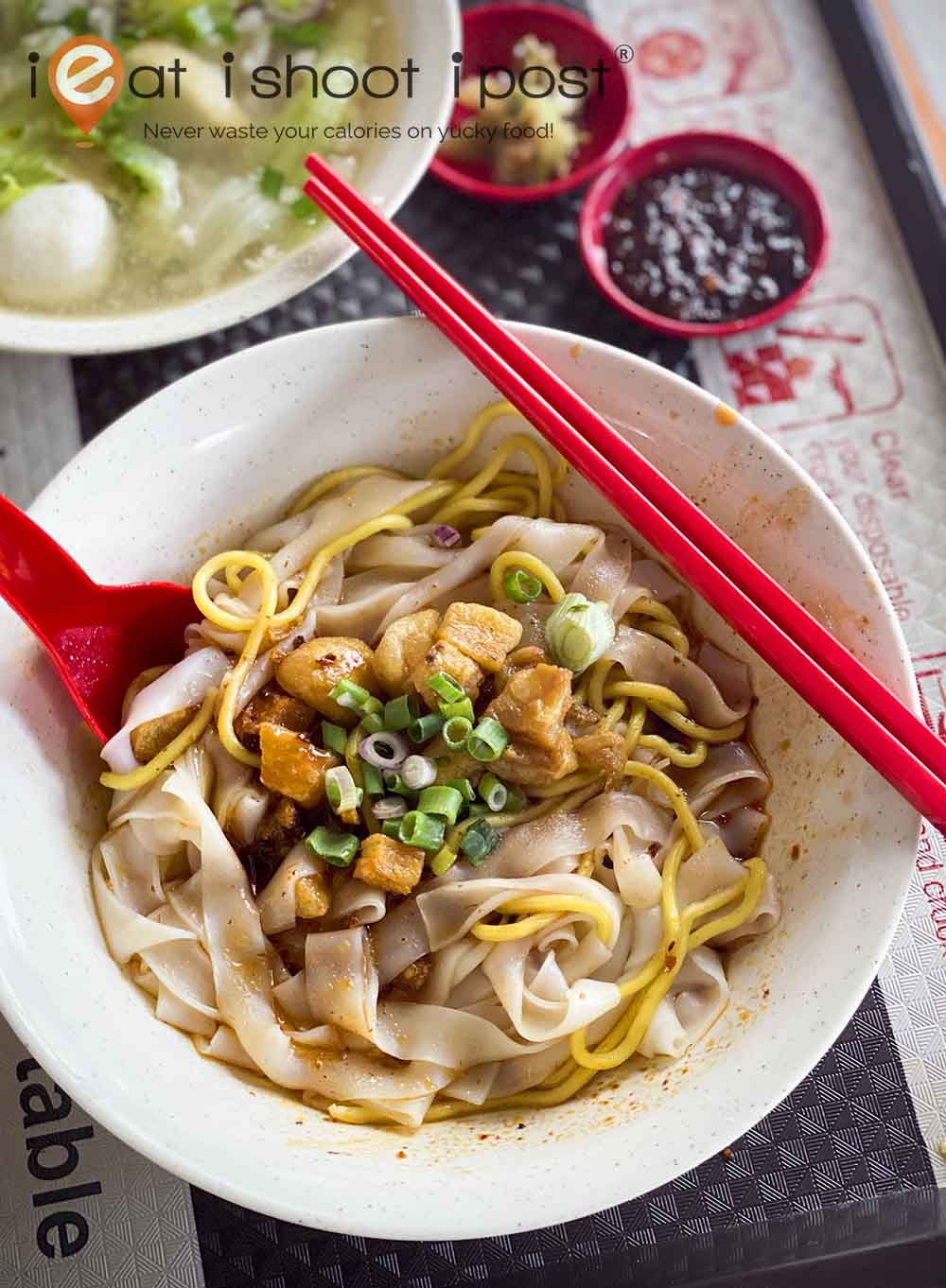 I have been writing this blog since 2006.  After 16 years of searching for Singapore's best hawker food, one would think that I would have covered most of the hawker legends out there.  I think I managed to do most of the tier one hawkers, but there are still many hardworking hawker gems still hidden in our HDB heartlands waiting to be discovered.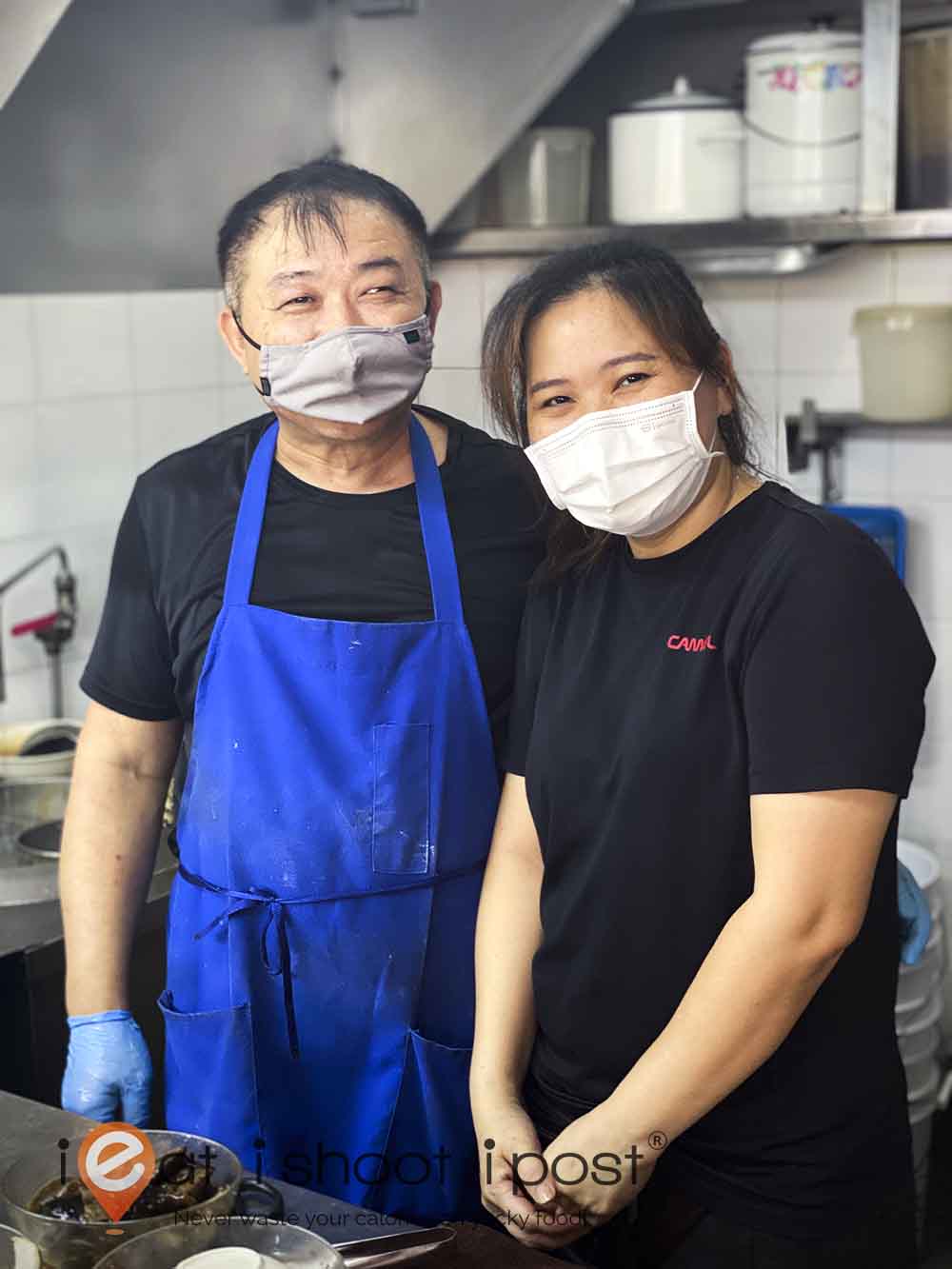 If you walk into any of these hawker centres on any given day, you will be able to spot long queues outside their stall.  They are known at least to the people living nearby but still managed to escape even the numerous food blogs and review websites!  Mei Shen Kway Teow Mee, which has been around since 1993 is one such stall.  I only found out about them as they were one of three finalists in the North East Zone for the DBS Hidden Gem Hawker Awards.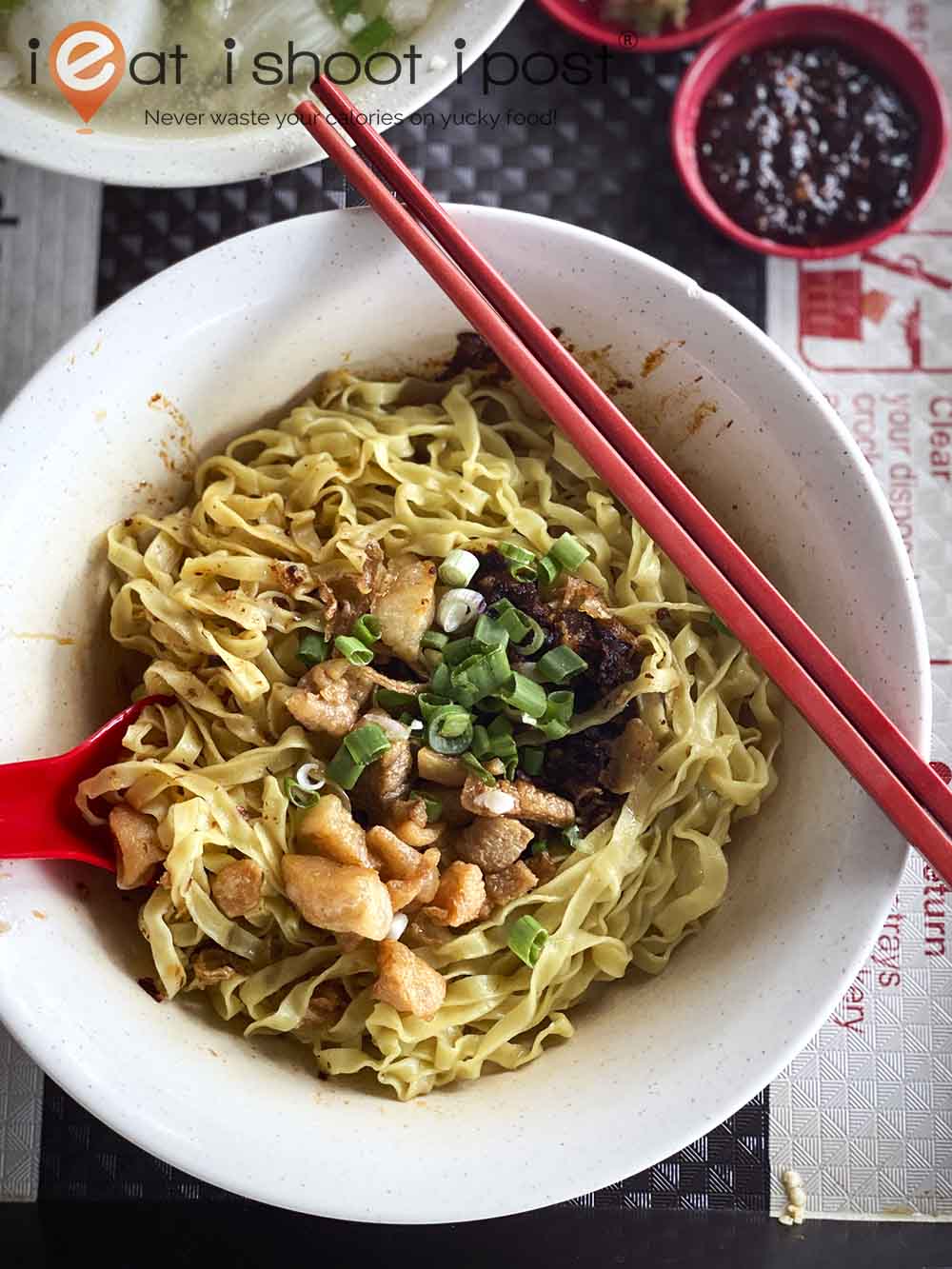 As the signboard says, their specialty is actually a dry style kway teow mee which is a little less common than the more popular mee pok tar.  I must admit I haven't eating dry kway teow mee myself for a long time, so this is a very refreshing discovery.
The key to the dish is their dry chilli paste which gives the dish quite an umami kick without setting your mouth on fire.  I also love the the soup where you can taste the natural sweetness from long hours of boiling the pork bones.  Their crispy pork lard is also excellent!  This is comfort food which you can have regularly! 4.25/5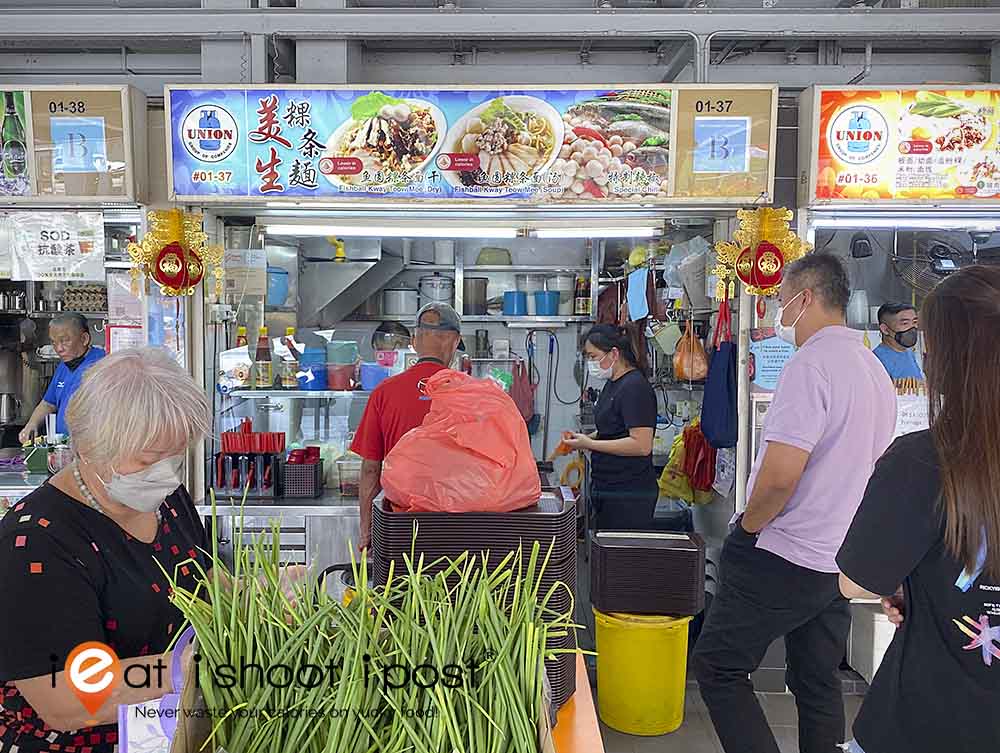 Conclusion
Very good bowl of dry kway teow mee and mee pok.  Might not be something you'd travel an hour to eat, but certainly somewhere I'd recommend if you are in the area.