With Cactuskit and liverpool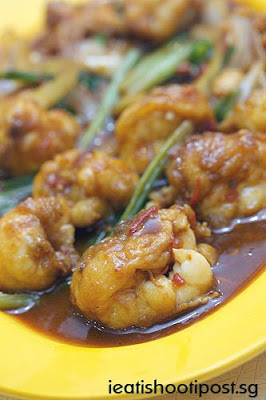 Chilli Crayfish (deshelled) $12
Although this blog is about great food, you all realize that the stalls that we frequent do not necessarily sell THE best food. No, there are several other factors that influence how we decide where to eat our next meal, right or not? At least for myself, the decision to eat at a particular stall is based on convenience, value, whether one if familiar with the stall owner and of course, taste.
So what makes this Cze Char one of Cactuskit's favourite haunts? He told me that he once ate here thrice in a fortnight! Well, the food here is good but it is the price that will draw anybody back again and again. Plus the fact that you will definitely find a table to sit without having to stand in front of someone with your most pathetic "hungry puppy" look to pressure them to finish their bowl of chengtng and get their butt off the chair.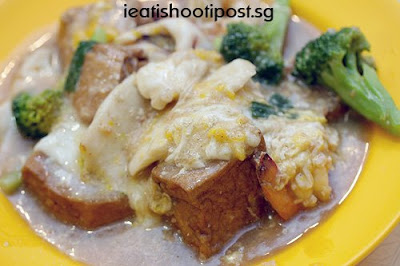 Hong Shao Tofu $6
Cactuskit tells me that in its heydays at Lau Pa Sat, Lu Tian commanded a long queue and at the time the owners were quite a Food Nazi. Nowadays, the stall occupies a single hawker space in Amoy Street Food Centre and is only one of a few stalls which open at night. So you get to choose to sit at any table you like.
The food here is still pretty tasty although I would not say it is die die must try. The crayfish in chilli had an excellent texture. It was perfectly cooked so that it was still tender and moist on the inside and was not dry like a lot of other crayfish I have eaten before. The chilli sauce was quite unique and the addition of cilantro gave it a refreshing "grassy" flavour. 4/5
The Hong Shao Tofu will appeal to anyone who likes eggy "Sap Kum" hor fun. The sauce has that "really makes you want to eat more rice" quality about it. The kids loved it. For 6 bucks, I was really surprised to find that it still had quite a few mid size prawns and other seafood in it! 4/5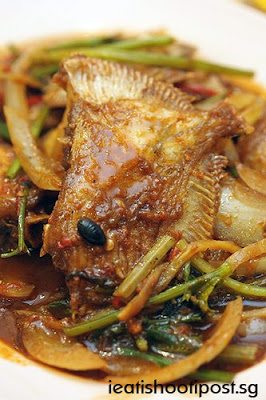 Jacket Fish $12
Lastly we had the jacket fish without its jacket. The sauce is similar to that of the crayfish. Not a big fan of Jacket fish and chilli, but my kakis seem to enjoy it. Cactuskit who eats this all the time gives it a 4.25/5
Conclusion
The food here is quite decent but it is the bill at the end which will make you go back again. For 5 dishes which included quite a bit of seafood, we paid less than $40. Coincidentally, SCS butter was there with a group of 8 people and they paid less than $80! So if you are after good food, excellent value and not needing to wait for someone else to finish their cheng tng before you can sit down, you'd be very happy if you visited this place.
Opened till 3pm for lunch and 10pm for dinner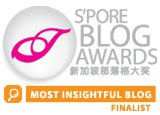 Remember to vote today! Click here
Check out my other zi char reviews here.