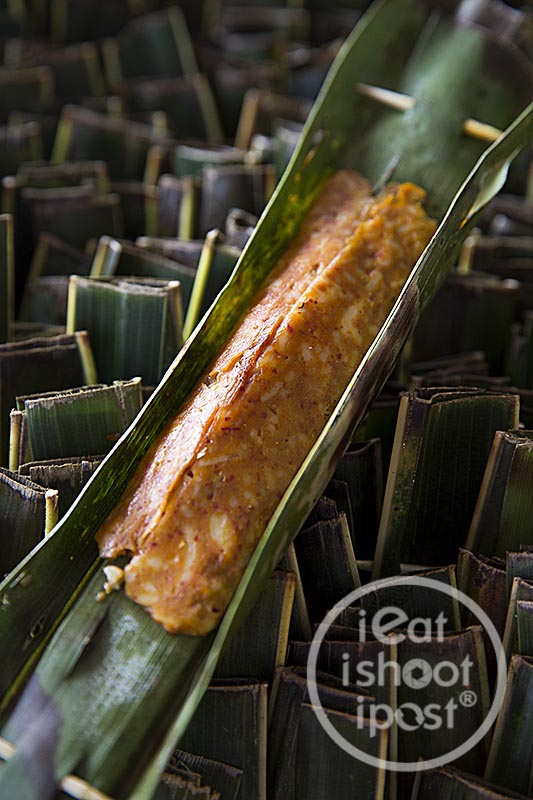 Our hawker food is constantly evolving. In our current environment, some dishes are doing well while others are languishing. In 2010, I published "The End of Char Kway Teow" and briefly alluded to Char Kway Teow as one of those dishes which I fear may continue on its downward path toward mediocrity. Other dishes like Bak Kut Teh, Chicken Rice, Cze Char and Prawn Noodles will continue to do well. There are many reasons for this phenomenon, but I think the primary one is that of simple economics. People are willing to pay $6-$8 for Bak Kut Teh but not for Char Kway Teow and you can serve other side dishes with Bak Kut Teh which makes it much more attractive for any enterprising hawkerpreneur to take on.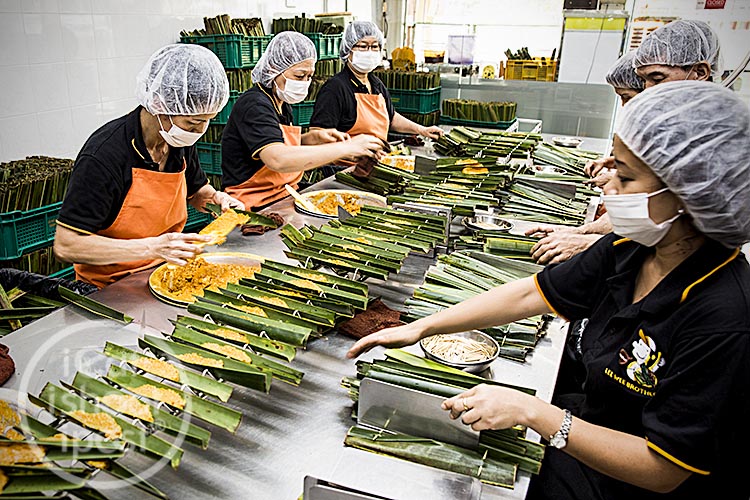 Then, there is the category of foods like Otah, Satay, Chwee Kueh, Bak Chang which are foods that can be prepared in a central kitchen and sold at stalls at the hawker centres without too much expertise in the preparation. Over the years, these foods underwent consolidation such that the better ones have expanded to central kitchens while the less popular ones have simply closed because of many of these products are labour intensive and it is only by mass production that the seller can generate enough volume to make money.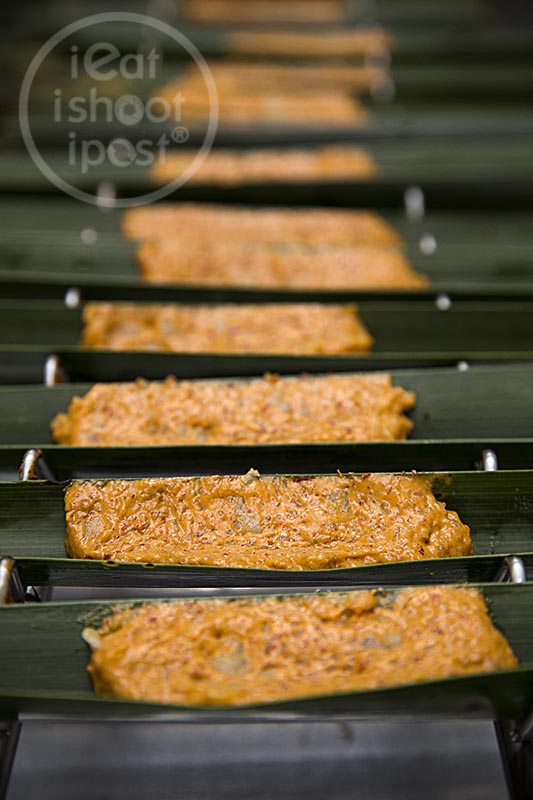 One of the besetting problems of such expansion is often the loss of the artisanal quality of the food. Unfortunately, human beings have yet to build machines which can fully replace himself so although some tasks can be fully automated, there remains some things that can only be done properly by human hands. This is where tradeoffs between efficiency and quality are made. Should we accept a lower quality, machine made process or favor quality over efficiency and still do it by hand?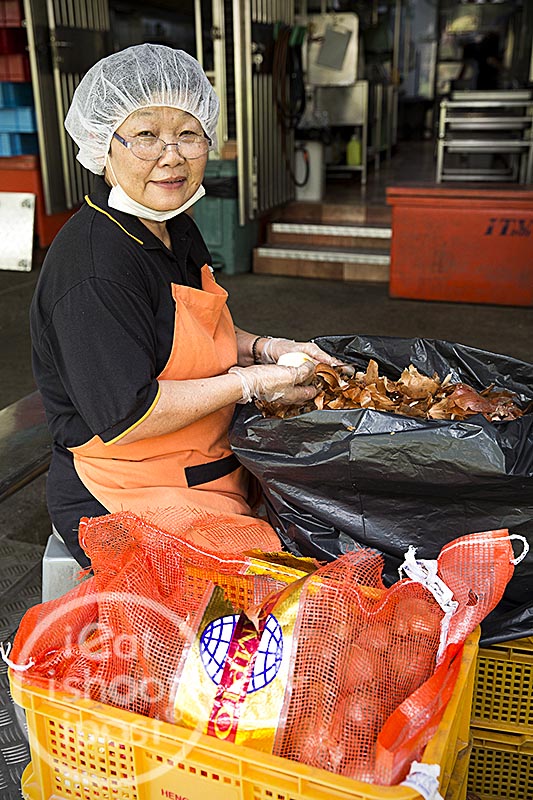 I am glad that some companies like Lee Wee & Brothers still place quality over efficiency in their products. In a recent visit to their central kitchen, I was pleasantly surprised to learn of their commitment of producing otah which remains true to their mum's traditional recipe.
Lee Wee was telling me that they had tried to fully automate the whole otah making process but there were somethings that still needed the human touch. They had tried using a machine to peel onions but found that it was less than desirable, so they had to revert back to Aunty power. The process of mixing the rempah into the fish meat is also done by hand after they found that they couldn't quite get the texture they wanted with the machine mixer.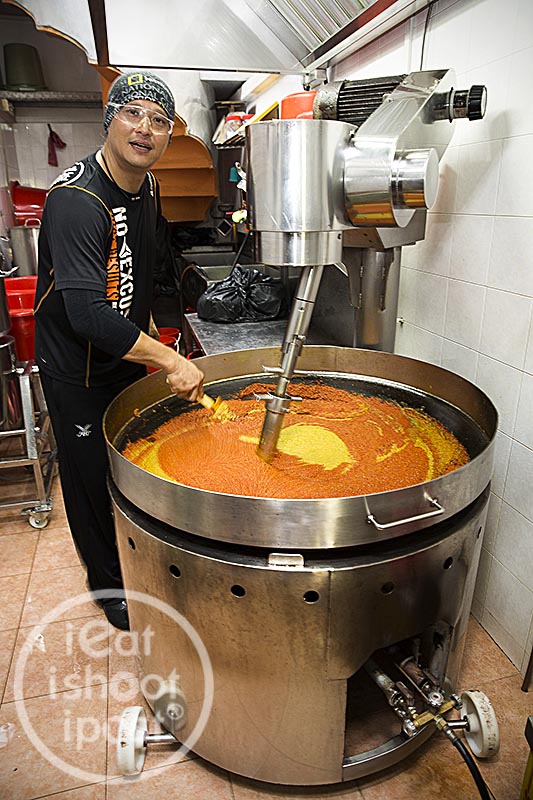 The three brothers are still very much involved in the daily production of the otah. The rempah in particular is made only by themselves in order to keep the recipe a secret as well as to ensure its consistency. Even things like the cutting of the lemongrass is still done by one of the brothers because they want to ensure that only the tender inner stems are used in their otah.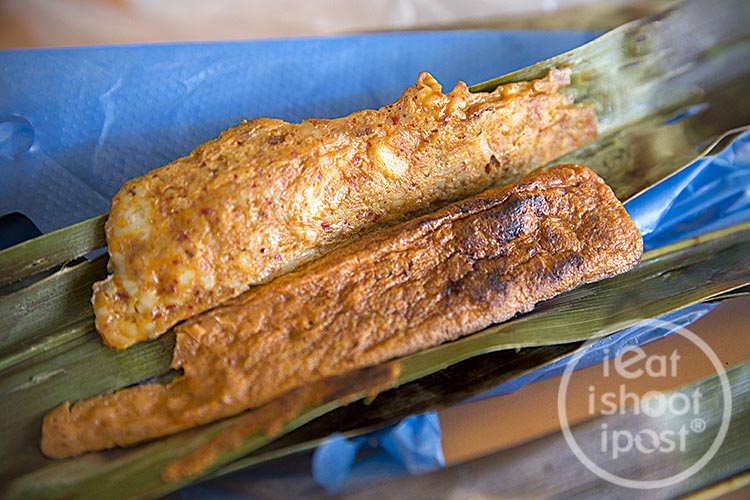 I have to admit that I had not tasted Lee Wee & Bros otah prior to my invitation to visit their factory. I had always walked past their stalls in the food centres and assumed that they were mass produced stuff that were not worth the calories. Having tasted their otah at the factory, I decided to compare theirs to the more "generic" otahs which are commonly available elsewhere.
A lot of people have commented that 60 cents is a little expensive for their otah. However, I think it is only fair if we based our judgement on the quality of the otah vis a vis the cheaper alternatives. The normal otah that I often buy is usually quite spongy and after grilling I often notice that there is a layer of "skin" around it. At the factory, I learnt that they only use Batang fish which has been chopped roughly for their otah and I also noted that the amount of fish to the rempah was quite generous. As you can see from the photo, the fish meat is quite discernible in the Lee Wee otah as compared to the competition. The texture and bite of the otah is also superior as you can there is a nice contrast between the fish and the paste whereas the other otah is quite homogenous. The flavour and aroma of the freshly prepared spices in the Otah is also quite distinct. 4.5/5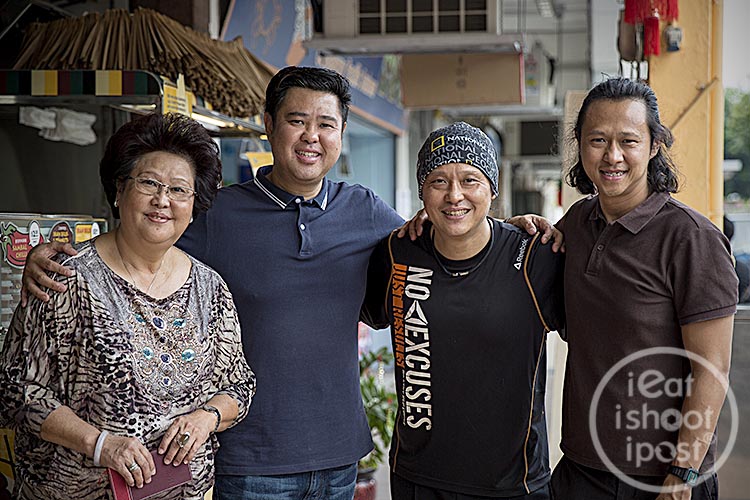 Conclusion
With rising manpower costs and increasing prices of raw materials, the pressure is for producers to compromise on quality in favour of efficiency. It is good to know that there are families like Lee Wee and brothers who are still passionately working hard at preserving tradition! Although the Otah is a slightly more expensive, the difference in quality is quite obvious.