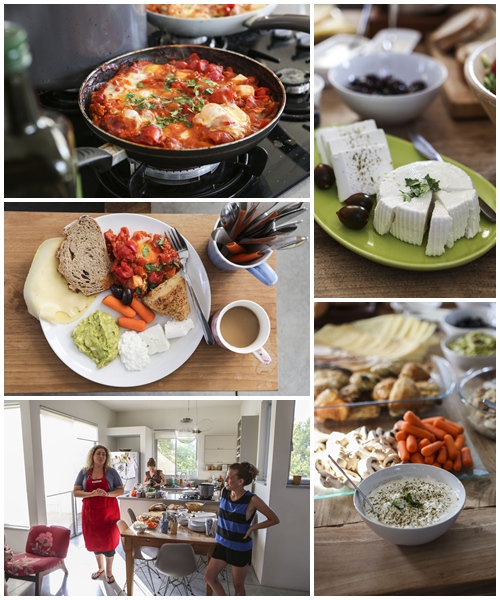 Top: Shakshuka: Eggs poached in tomato based sauce
For the last leg of our Israel food trip, we headed back to Tel Aviv to discover what this modern Mediterranean city has to offer. Tel Aviv is located just a few kilometers south of the ancient port city of Jaffa. This port has been around since the time of the Phoenicians and was the port where Jonah set sail for Tarshish. (Story of Jonan and the whale).
We started our morning with an Israeli breakfast in the home of two locals who open their homes to tourists who want to experience what it is like to actually visit someone's home in Israel. They are involved in a pilot project with the website, www.eatwith.com which help to connect tourists with locals who open their homes in order to share a meal with them. I thought this was a brilliant idea! We met with Guy Michlin, co-founder of the website. Their vision is to bring this concept all round the world so that if you wanted to eat in an Israeli, Italian or Spanish home, you could arrange it through the website!
The Israeli's are big on breakfast and the thing that make an Israeli breakfast different from, say, an American Breakfast is the very conspicuous absence of bacon, ham and sausages. Instead, they have lots of fresh soft cheeses which they eat with bread together with fresh vegetables. One very popular dish that is often raved about is the shakshuka which is basically eggs that have been poached in a spiced tomato based sauce. Like most Israeli dishes which we have come across on the trip, the dish is not Israeli in origin but adapted from Tunisia. But the Israelis have embraced it an made it part of their culinary landscape.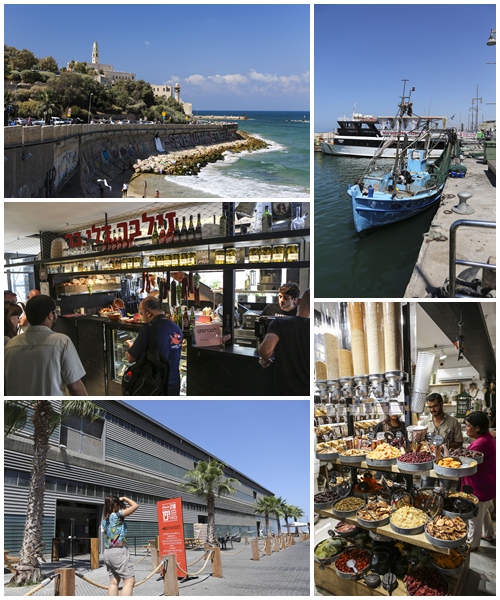 After breakfast, we made our way to the Port City of Jaffa where we visited yet another shuk (market). But this time the big difference is that it is new and air-conditioned! The new Jaffa Port market has just been recently opened and is a wonderful place to do some last minute shopping in air con comfort. Its nice and comfy but still a bit sterile as it is very new. I much prefer the old shuk at Mount Carmel where there is more energy and buzz, but given enough time, this place should develop a character of its own. However, this new market does offer a bit of respite complete with muzak. The hummus and knefeh here is pretty good and you can get your halva, dried meats and nuts here.
If you are looking for a really great restaurant in Tel Aviv, then make sure you book a table at Catit. We have eaten at lots of restaurants during this trip, but this place is by far the most memorable. Chef Meir Adoni lives and breathes to cook and his passion for the culinary arts is addictive. All his dishes were creative, stunning and most importantly, tasty. Best of all, he loves Singapore! He told me that when he last visited Singapore, a Singaporean businessman learnt that he was from Israel and told his daughter to bring him to all the best places to eat on his account! So when you book your table, just subtely let them know you are Singaporean!
Website: www.catit.co.il
4 Heichal Hatalmud St, Tel Aviv
03-5107001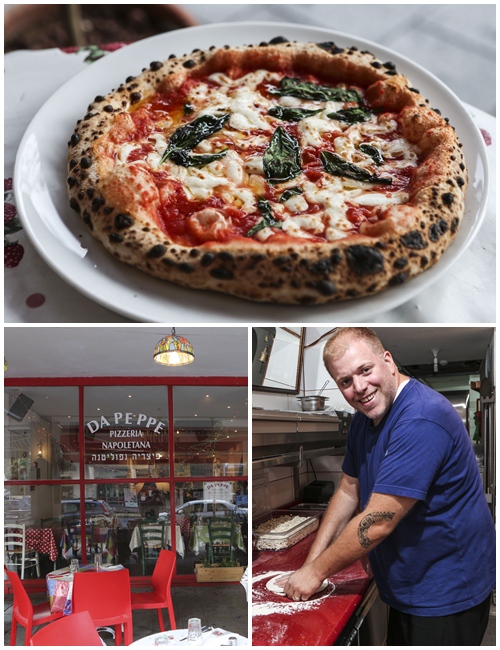 I managed to squeeze in one final meal before my trip to the airport thanks to our tour guide, Avihai, who specially met up with me after our formal itinerary. In our conversations over the past four days, we somehow got onto the topic of pizzas and he was telling me about this guy from Italy who set up a Vera Pizza Napoletana restaurant in Tel Aviv called Da Peppe . When I saw how the chef owner was shaping his pizza it struck me that his style was very much like my friend, Damien who had apprenticed in Ischia under Pizza maestro, Gaetano. To my surprise, he told me he was indeed taught by Gaetano! Such a small world! Anyway, if you are looking for authentic Napoletana style pizza in Israel (and who doesn't?), this is the place! This guy is so passionate about his pizza that he only uses bottled water to make his dough!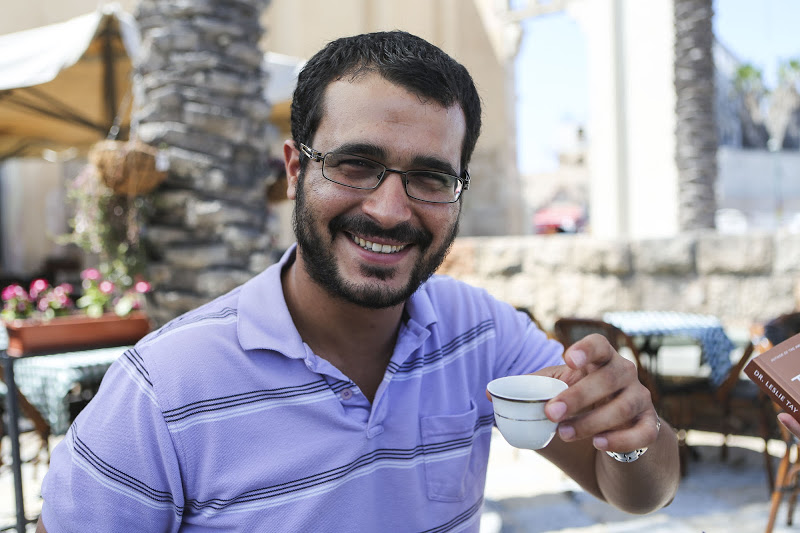 Well, that concludes my blog posts on my food trip to Israel! I will just sign off by introducing you to my very knowledgeable food guide Avihai. He used to own a wine bar in Tel Aviv before starting his tour business. He now specializes in organizing small bespoked Israeli Food Trips for visitors to Israel.
Avihai Tsabari
[email protected]
+972(54)4778768
Read Part I, Part 2 and Part 3 of my Israel Food Trip!
This trip was sponsored by Taste of Israel