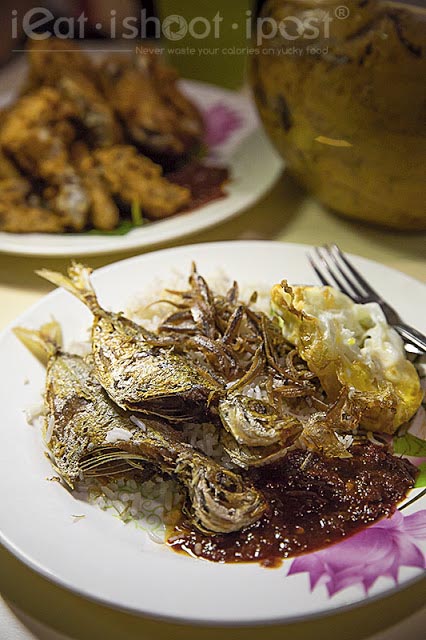 If you have been to the newly renovated Changi Village Food Centre, you would be lost. It would seem that all the stalls have just played musical chairs and have relocated to another place even though the layout of the hawker centre seems to be much the same! I am not sure what the rationale behind it was, but it seems that when they renovated the stalls, all the stall holders had to take a new stall number from out of a hat.
So if you have been a fan of International Nasi Lemak for years and simply know it as that Nasi Lemak stall at Changi Village on the outside of the food centre the long queues, you would now be lining at up Mizzy's instead, which used to be located just opposite them!
International Nasi Lemak was the king of the Nasi Lemak stalls there in the old days. They were the one with the longest queue and the other two stalls opposite them where the ones I would go to because the queue at International was way too long. But when the queue was short, I would buy from International because I always found that they used better grade jasmine rice and so the texture of the grains were better, unlike the airy, starchy Malaysian type rice that is used by the other two stalls.
I never got to blog about them when they were at the old stall though. I tried on 3 or 4 different occasions but as fate would have it, the stall was always closed when I got there.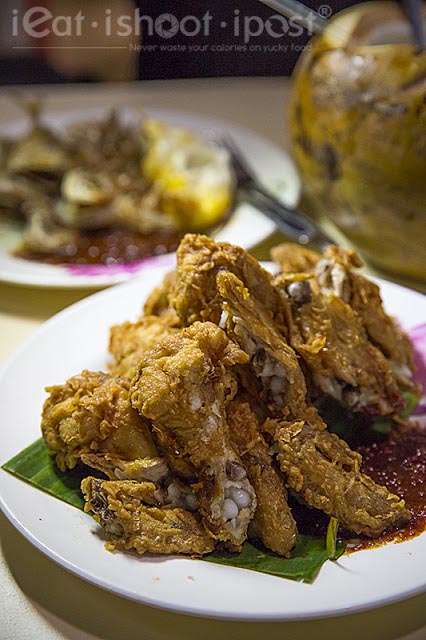 I finally managed to blog about them after they renovated the food centre but I must tell you from the start that I am a little disappointed. The quality of the rice is not the same as before. I remembered it as being plump, whole grain jasmine rice with a toothy texture. Now, it seems that they are using the lighter, starchy type of rice. The batter of the chicken wings were also a little too thick and chewy instead of being light and crunchy. The sambal though, is still excellent and the only saving grace on the plate. 4/5
Conclusion
I don't believe in Feng Shui, but it would seem that the standard of International Nasi Lemak has changed with the relocation of the stall. I do hope it it is just a one off bad experience. In the past, they were always very good each time I got to eat there. The queues are still long though, but I do observe that Mizzy's which is now occupying the spot where International used to be is getting longer queues than what they had in the past. Perhaps some people don't realize that it is a different stall now? Or maybe, just maybe, being in that spot has somehow improved the fortunes of the stall? (Twilight Zone tune)