With skinnyfoodie, chinchaiguy and iwatch_ueat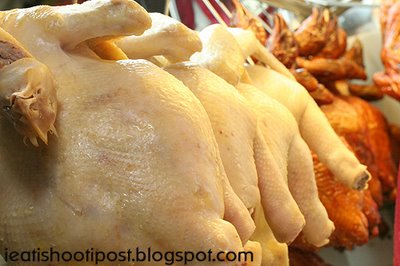 See, this is a stall with the Tiong Bahru name in front of it, so it must be good. The newspaper clipping on the front of the stall explains that the shop has been around for 20 years and the stall owner was once one of the chefs dishing out chicken rice at the Mandarin Hotel. Hey, good enough for me to give the chicken rice a try.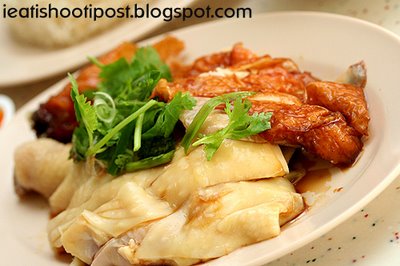 I was very pleasantly surprised to find that both white and roasted chicken were very good! The flesh was tender and tasty and the sauce was savoury and a bit sweet.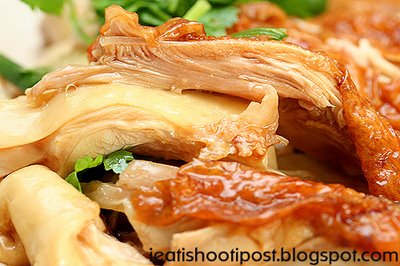 The thing I don't like about "boneless chicken" is that they tend to flatten the flesh with their cleaver after they debone the chicken. So you are left with a flat piece of meat which you can't really sink your teeth into. I found the rice and the chilli quite ordinary, but chinchaiguy really loved the chilli, describing it as having a "kick".
Conclusion
Pretty nice white and roast chicken that's worth trying when you are around the area. 4/5
Congrats to Tiong Bahru for being awarded the Bib Gourmand 2016!