Advertorial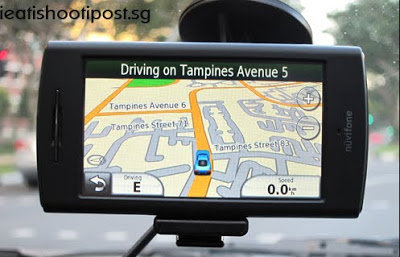 If you are in the market for a GPS, then the new Garmin-Asus Nuvifone might be something you would want to consider.
Garmin as you know is the market leader for GPS devices and they have a solid reputation for delivering the most reliable GPS devices around. What they have done is to incorporate ASUS PDA phone technologies into their GPS device to create a GPS phone. The big difference between this phone and others is that the navigation features forms the core of the device.
I have been trying out the device over the last few days and I must say that as a GPS, it is a solid performer. The 3.55 inch screen is large enough and the interface is easy to use. Garmin-Asus has designed this phone to be what they call a "Location based device". What that means is location information is included in all the standard smartphone features like SMS, email, photos etc. ie when I send an SMS from this device, information as to my whereabouts will also be tagged onto the SMS. This might be very useful for parents who want to know of their kid's wherabouts or even girlfriends who want to know where their boyfriends are. Hmmmmm.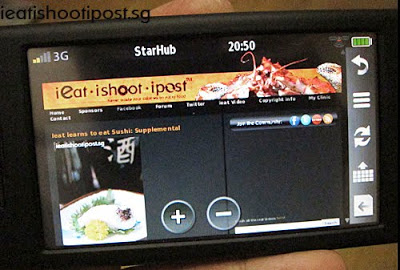 One of the features that I was quite surprised with was when I tried to access the ieatishootipost site from the device. It seemed like any smartphone at first until I got to the address of the stall. It was automatically hotlinked and when I clicked on it, it immediately showed a map of the stall and with another click the route to the stall was planned. As you can imagine, I had a nice big smile on my face!
Conclusion
I will write a bit more about the other features when I explore the phone a little more. So far the phone and SMS were quite straightforward and easy to use. My first impression is that this is really a phone designed for people who are serious about getting a phone which can be used as a GPS as well.