Advertorial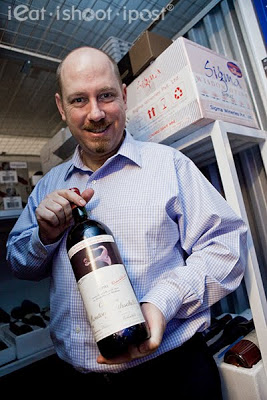 The collecting of wines has really taken off in Singapore over the last decade or so and I am sure many of us will have a few bottles lying around the house somewhere. However, there are two main problems with collecting wines in Singapore. The lack of space, as well as the hot weather.

I remember when I was a medical student doing my rural attachment, I was assigned to an Australian Doctor who had a practice in Cessnock which is a mining town right next to the Hunter Valley Wine Region. He had a huge basement cellar with thousands of bottles under his house. Every night he and his wife would have a bottle of wine to accompany their dinner. Now, if you are drinking wine because you heard that it protects your heart, may I gently remind you that the recommendation is one glass of red wine a day. It is the tannins in the red wines that are cardioprotective and one glass is enough. So don't go drinking a whole bottle of Chardonnay and think you are doing yourself good!
Not many of us living in Singapore have a cellar, so what do you do with your bottles of wine? I tell you what I used to do with my first few bottles. I did the most logical thing and put the bottles in a 9 bottle wine rack on top of the fridge! I only realised later that that was the worst thing to do because the vibration, heat and light just means that I have created the most expensive vinegar distilling factory!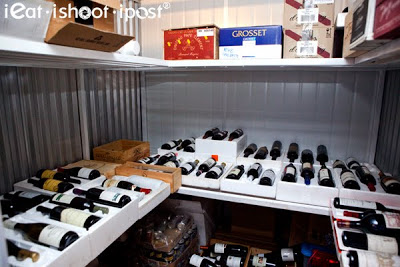 Interior of each compartment
You ever read the writing on a box of cough medicine? It always tells you to store it in a cool dark place. Same thing with the wine. Traditionally they are stored in caves which keep the temperature of the wines between 7 to 18 degrees and away from light. But as far as I know, there are no caves in Singapore so the good people at Extra Space Self Storage have come up with the HDB version of the wine cave.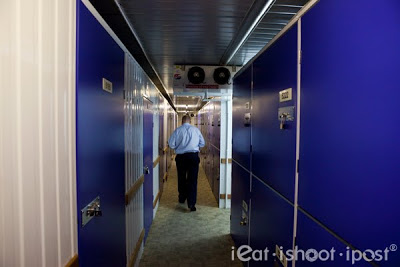 Not Barossa Valley, Boon Keng Alley
This purpose built wine storage facility is temperature and humidity controlled so that the wines can age optimally and there are also backup electricity generators in the event of power failure, so that you can rest easy with the knowledge that your stash will always enjoy cool aircon comfort. Besides the wine storage facilities, Extra Space have normal storage rooms which you can rent to extend your own storage space. However, their business first started off as a facility for wine storage so this is still their area of expertise.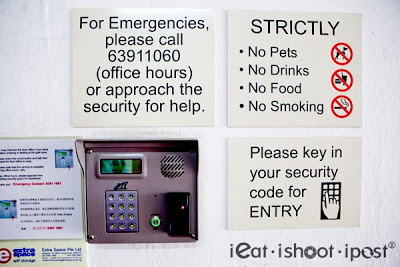 There is 24 hour security access to the wine storage facility so that you can check on your bottle of Dom Perignon in the middle of the night should you suddenly feel that you need to cradle it in your arms. Access is by security code and every person is issued a different code so that they know who is accessing the facility. There is also a wine tasting area should you wish to share your wine collection with a couple of friends.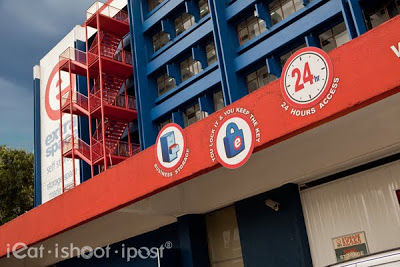 Conclusion
We live in a country where space is such a premium that some people even keep their Koi in farms where they visit only on weekends! I guess if you have a growing wine collection and you got a couple of boxes which you need to age for a couple of years, this is a great option especially when the wine fridge is running out of space.
So tell us, do you keep your wines on top of the fridge?