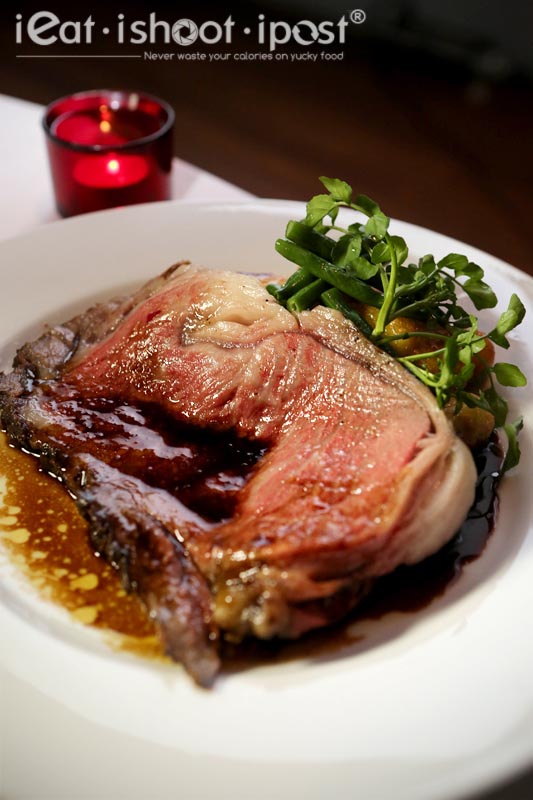 Copon Norp Restaurant review – ieatishootipost
I have been asked on several occasions about what I would choose as my final meal and the answer would invariably be a slice of grilled Wagyu Beef on top of of a mouthful of sweet short grain Japanese rice.
Beef has always been my favourite meat. It has been since I was a kid, which is unlike a lot of other foods which I only learnt to eat as I grew older. It might come as a surprise to you, but I only started to eat seafood in my twenties and sushi in my thirties but beef has always been that special meat which I have always loved. We didn't get a lot of it when I was growing up, but those few occasions when mom cooked beef steaks at home were always very special even though the beef was no where as good as what we can get our hands on nowadays.

I remember hearing of the legendary Kobe Beef when I was in my teens. My father's more well heeled friends would mention their encounter with this mystical morsel of miracle meat with such relish that it would forever imprint Japanese Beef in my psyche as the holy grail of my gastronomic journey. According to my friend Thomas from Indoguna, Kobe and Matsuzaka beef was already available in Singapore in the late 80's but they were only served in very high end Japanese restaurants and out of the reach of most Singaporeans. Then in the 90's, the outbreak of mad cow disease in Japan effectively removed Kobe beef from the local culinary scene.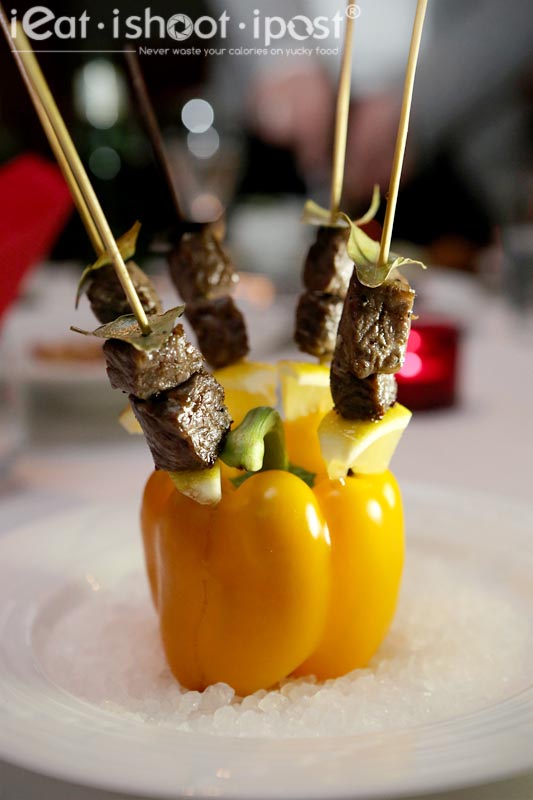 Wagyu beef only really became more accessible by the mid 2000's when Australian Wagyu began to be available in Singapore. This was possible because some Wagyu cattle where exported from Japan for the first time in the 90's. It was around this time that the term Wagyu was introduced to the local culinary scene. Before that, Japanese beef was more popularly known as Kobe beef as it was the most famous brand in Japan. But the Kobe beef association started to restrict the use of the name Kobe and so the term Wagyu was coined to denote the highly marbled Japanese style beef.
My first time eating Australian Wagyu was back in 2006 when Aston started selling it at his first restaurant along East Coast Road. Each mouthful of the luxuriously marbled meat was pure ecstasy and at $38.50 per steak, (its now $39.50 for grade 6 Wagyu) it was finally accessible to everyone. But there still lingered that curiosity about the real Japanese Wagyu that is bred in Japan. How much better can it be?
I finally realized my dream of eating Matsuzaka Beef in 2008 when I visited Tokyo. After some research on the internet, I found myself sitting at the tiny Steak House Satou eating a 270g slab A5 Matsuzaka Sirloin. I remember going away feeling that although the texture of the beef was sublime, the flavour wasn't as beefy as a USDA prime steak. And with the amount of marbling of an A5 grade steak, 270g was really a bit too rich even for a beef fanatic like myself. Still, it was an unforgettable experience.
So what's next after Matsuzaka? Well, I was watching Japan Hour one day and saw the hosts visiting a Wagyu farm and after that going to a special Wagyu restaurant where they had a 8 course Kaiseki meal that featured different parts of the Wagyu cattle in each course. Ah Soh! This shall be Leslie-san's next Holy Grail! But how am I ever going to get to visit a Wagyu farm and eat a Wagyu cattle from nose to tail?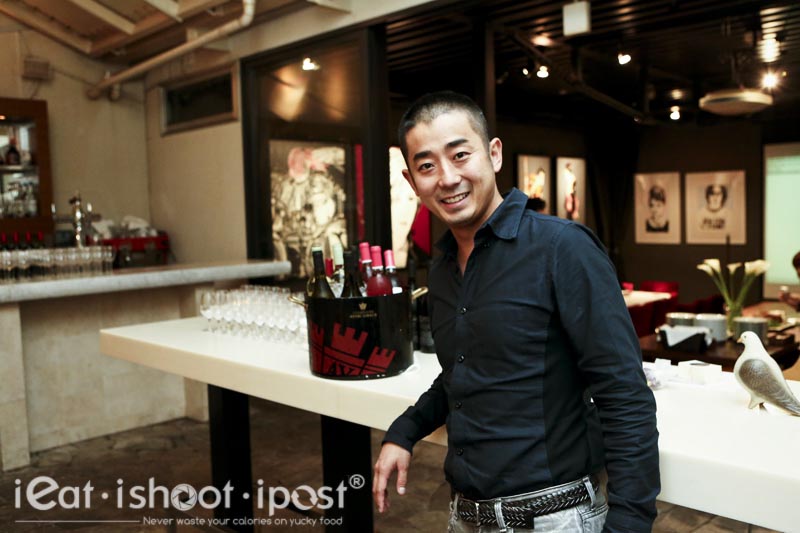 Enter Hamada-san a Japanese foodie whom I had the good fortune of meeting last year when he was in Singapore to promote Japanese food. Hisato's the kind of kindred spirit and in our first meeting we spent a good few hours just talking food. He was as interested in sharing about Japanese food as he was learning about hawker dishes, so as you can expect, we had lots to talk about. After a few visits to Singapore, Hisato felt that he can do much more to help educate Singaporeans about real Japanese produce, so he decided to open a branch of his restaurant, Copon Norp, in Singapore to showcase the best of Japanese produce.
There are many ways of rating restaurants in Tokyo and you will have no doubt heard about the amazing number of Michelin starred restaurants there. However, when it comes to the people's choice, the Japanese rely on the website www.tabelog.com which is something like our hungrygowhere but on a much larger scale as it covers the whole of Japan. Copon Norp, as Hisato proudly tells me, has an average score of 4.1 on a scale of 5 on tabelog which makes puts it in the top 0.1% of restaurants in Japan, making it one of the most popular French restaurants in the country and the top French restaurant in Omotesando.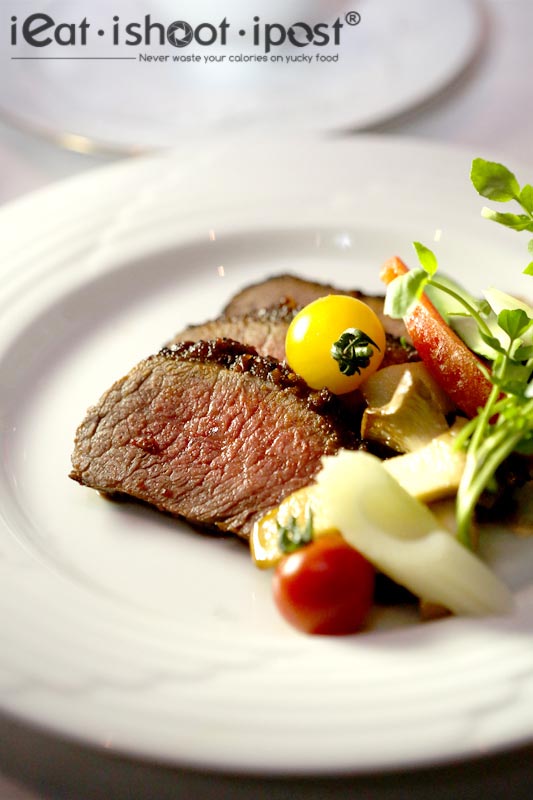 After a few meetings, Hisato felt that in order for me to really appreciate Japanese food, I needed to go with him to Japan so that he can properly teach me about REAL Japanese food. So he arranged for me to experience the fresh tuna auction at Tsukiji market as well as the Ozaki Wagyu farm in Miyazaki and along the way showed me how to slurp Soba noodles properly and how not to commit faux pas at the Sushi Nazi's place which would get me banned FOREVER from the restaurant!
But ironically, my epic Japanese foodie journey started at a French restaurant. Perhaps you have never thought about eating European cuisine in Japan, but you would be missing a big part of the Japanese dining scene if you don't because the Japanese are able to take another cuisine and add their unmistakeable Japanese touch to it. So much so that some of the best French restaurants in the world are found in Japan as is arguably the best Napoletana Pizza in the world!
I experienced this Japanese mastery on the first day of my trip when I tasted Copon Norp's version of Roast Beef which was easily the best Roast Beef I have ever come across! Up till then, I have only ever had Wagyu beef as a steak or sliced thin as shabu shabu or yakiniku. But having Wagyu Roast Beef was really a moment of epiphany for me, it had changed the way I view Roast Beef forever.
Chef told me that to get the Wagyu roast perfect, the Ozaki Sirloin was roasted in the oven at 72 degrees C for 6 hours with intervals where the beef was brought out of the oven to rest. What resulted was a slice of meat that was beautifully pink, indescribably tender and plump with beefy sweet juices ready to explode in your mouth with the slightest pressure! And because of the special feed which the Ozaki cattle have been eating, the fat had a floral umami to it that made it so addictive that I have been having withdrawal symptoms since returning to Singapore!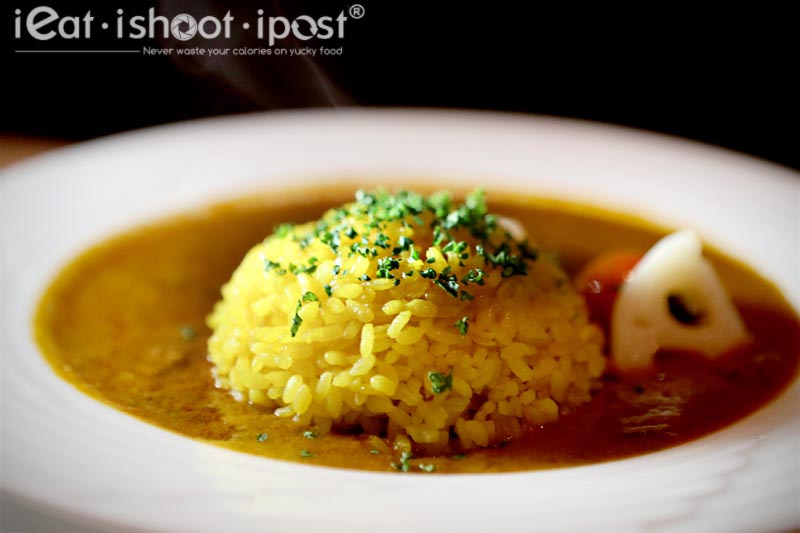 The dishes shown in this post were part of an Ozaki Beef tasting event which Hisato had organized where I was invited to give a talk on Singapore Food and Photography, so the food was presented buffet style which was not representative of the type of dishes you would get when you are dining at the restaurant proper. However, judging from the quality of the food and its prices (around $150 per pax for dinner), I can see why it is so popular amongst the locals. It is certainly a place to head for if you are yearning for some French food in Tokyo!
However, if you are not planning to visit Tokyo in the near future, the great news is that Copon Norp will be opening its first branch in Singapore on 1 June and will be featuring Ozaki Beef so you will get to experience Japanese French food here soon! I will be organizing Ozaki Beef tasting sessions as well so keep watching this space for registration details!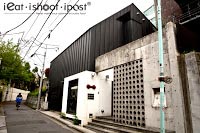 Copon Norp
3-15-11,Jingumae
Shibuya-ku, Tokyo 150-0001
Link to Map
coponnorp.com
This post was sponsored by Copon Norp restaurant