With smart, iwatch_ueat and liverpool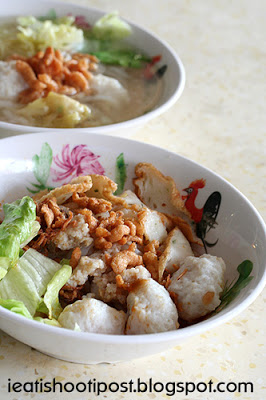 Now this is a great one for those looking for something novel and healthy. This place sells Shou Gong Yu Mian (Handmade Fish Noodles). Not only is the noodle made of fish, the brown crispy stuff is also made of fish, the wanton is stuffed with fish and the noodles are topped with He Chor (minced fish).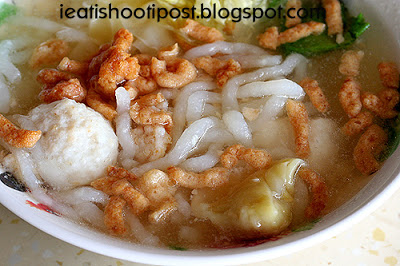 The fishball here is one of the best I have tasted. Its substantial and meaty but at the same time bouncy and you can really savour the taste of the fish. I was told that they make all the ingredients themselves at a factory and they use only yellowtail fish. The fishballs are made from fish meat without fillers and that makes such a difference. The only let down was the soup, which could have been more solid.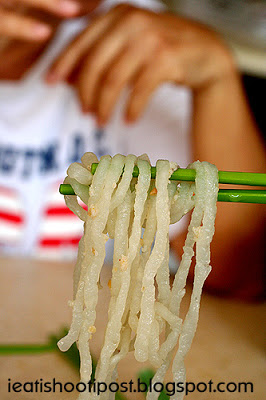 These hawker has only been in business for over a year, but they are already making quite a name for themselves. The reason you are reading this today is because 3 different people told me about this stall last week!
Conclusion
Its new, its tasty, its healthy. Gotta try it right? 4/5 (The soup needs more kick!)