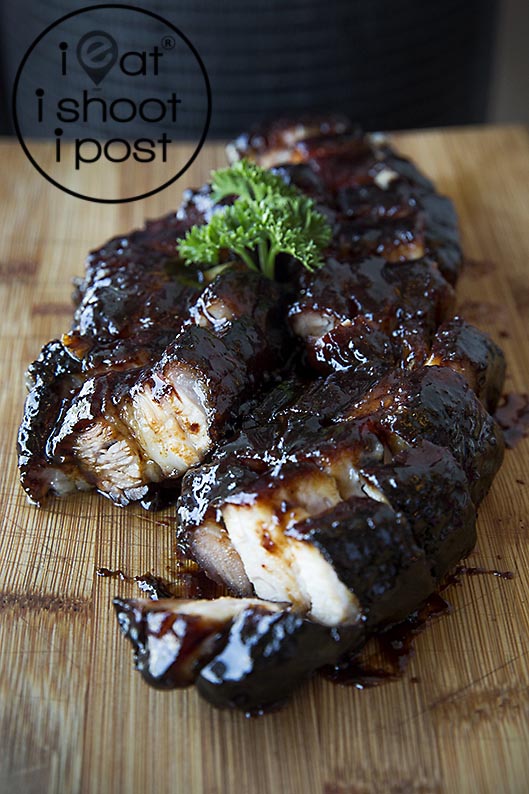 Char Siew is not easy to define. When you see it, you know it. But if I were to try to describe it in terms of its attributes, it would not be so easy. It's most basic description might be that of sweet strips of pork that is sliced crosswise and served. That is just about the only common feature of the myriad versions of Char Siew available. It can can be made in a charcoal oven or a wok. It can be boiled or roasted. It can be fat or lean. It can be from any part of the pig from belly to butt. It can be sticky sweet or dry. It's colour can range from bright red to dark brown. As such there is no single classic recipe for Char Siew. The only ingredient that is present in all forms of Char Siew is sugar. You don't even need the pig, some people even make Chicken Char Siew. The rest of the ingredients can be a permutation of hoisin sauce, oyster sauce, fermented bean paste, fish sauce, soy sauce, fermented bean curd, salt, rice wine, rose wine, HP sauce, 5 spice powder and the list goes on.
Why the lengthy pre-amble? Well, I just wanted to pre-empt those of you who might argue that the Char Siew served at Char isn't really Char Siew but roasted Kong Bak. (Braised pork) In Singapore, most Char Siew is quick roasted in a Charcoal oven such that the meat retains some springiness and the fat is still bouncy. The Char Siew here is not like that at all. It is made from pork belly which has undergone 4 different cooking processes over 2 days to transform the fat into the texture of bone marrow fat that is sandwiched between layers of tender meat and encased in a charred, treacly sweet sauce. It's reminiscent of the Char Siew I had at Overseas Restaurant in KL execept that it is even softer. If you don't like fatty Char Siew, then don't waste your time and money going to Char because half of it will be left on the plate. But if you love the unctuous, smokiness of charred fat, then you'd be in Char Siew paradise! 4.5/5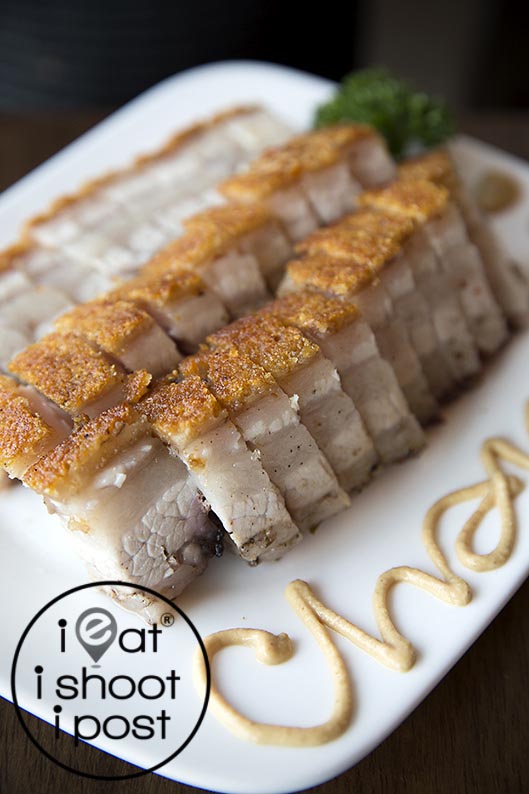 This Char Siew is the signature dish of Anthony Ung, the younger of the two brothers who own and operate Char. Anthony was born in Vietnam, raised in the UK and had spent the last 19 years in Singapore working as an IT professional. We both share the same obsession for culinary experimentation to come up with new, innovative ways to cook traditional Chinese dishes. He was the one who came up with his very unique 2 day char siew recipe after 6 months of experimentation.
The rest of the menu belongs to his elder brother, Alvin who had spent most of his life cooking in Cantonese Kitchens across the UK. That is why many people in the social media circles have remarked that the Char Siew at Char is really unique while the rest of the menu is typical albeit well executed Cantonese fare.
Actually Alvin does bring a bit of UK influence to his cooking. The texture of his Sio Bak is sublime. The skin is shatteringly thin and wafer crisp and the fats just melt in your mouth. The flavour is subtly different. Alvin has decided to keep using herbs like thyme and sage in his marinade like how he used to do in the UK rather than adapting to our local flavours. So his Sio Bak does taste a little like the kind of roasted pork that you get at Western establishments. I was told that the most of his customers like the unique flavour. Personally, I felt the the herbs were too much of a distraction from the flavour of the pork. 4.25/5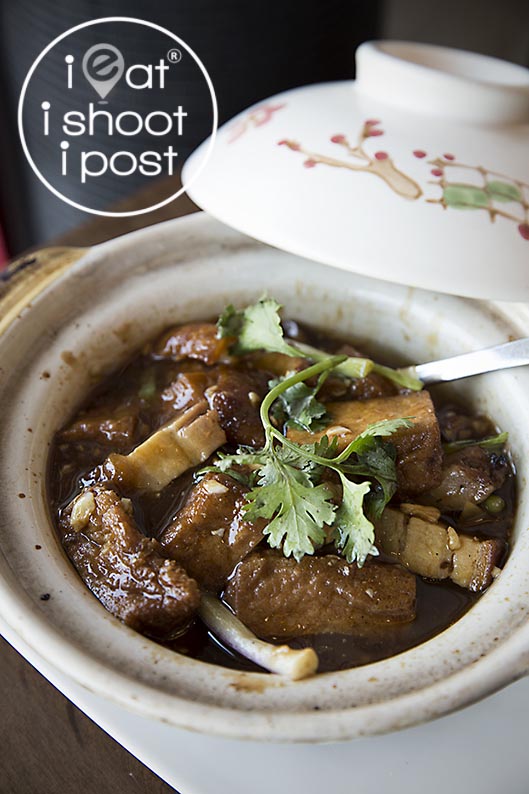 Char was set up to be a casual place where one can enjoy good Char Siew and Sio Bak washed down with great beer. So they do stock a good selection of boutique beers which go well with the food. But just having Cantonese roasts was not enough to run a restaurant, so Anthony got his brother to come over from the UK to help put some classic Cantonese dishes on the menu. You can order gravy rich dishes that you can eat with rice like claypot red braised tofu and claypot eggplant dishes. They were all well executed and reasonably priced. 4/5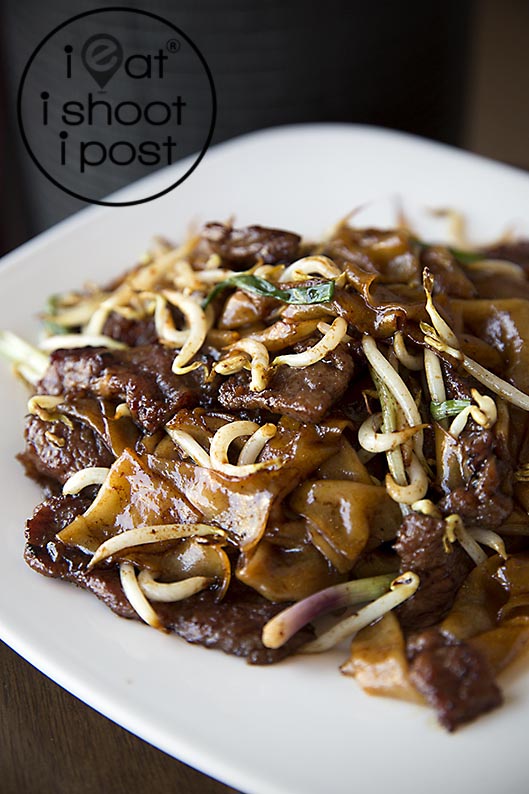 Char's approach to their cuisine is something that I have been trying to get our local Cze Char guys to do. They use better ingredients and employ modern techniques (like Sous Vide) to try make a classic dish better. Take the Beef Hor Fun for example. Instead of using beef knuckle that has been tenderized by baking soda, he uses ribeye instead because it is naturally tender. I would have preferred something like thinly sliced short ribs for a more robust beefy flavour and have suggested it to Anthony. I am hopeful he will experiment with it and make it available in the future. 4/5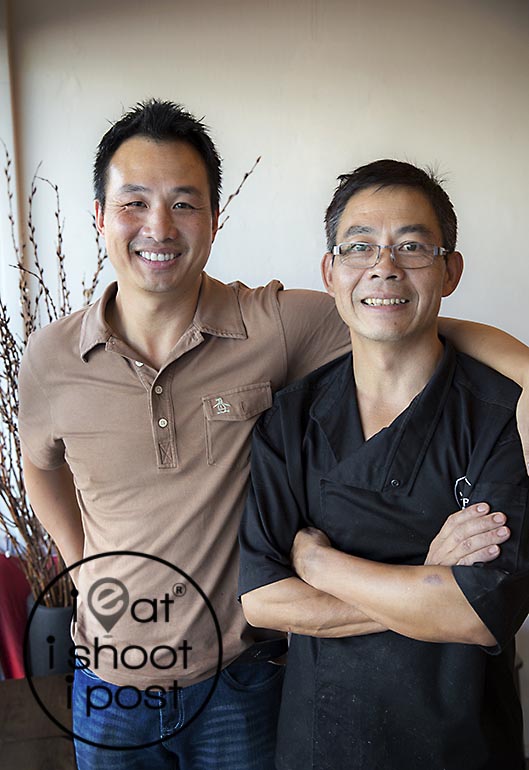 Conclusion
Char was quite a pleasant surprise. When I first learnt that it was a place opened by some Chinese guys from the UK selling Char Siew and beer, I had this image of a bar in my mind. It turned out to be a simple Cantonese Kitchen which serves great Char Siew and cantonese wok fried food which you can enjoy with great beer! Anthony's modern approach to traditional dishes resonates with my own cooking philosophy. It represents the future of local cuisine and this is the kind of restaurant that I am hoping our local guys can get into. It's quick rise to success and popularity just goes to show that Singaporeans can recognize quality and are willing to pay (a little) more for quality food!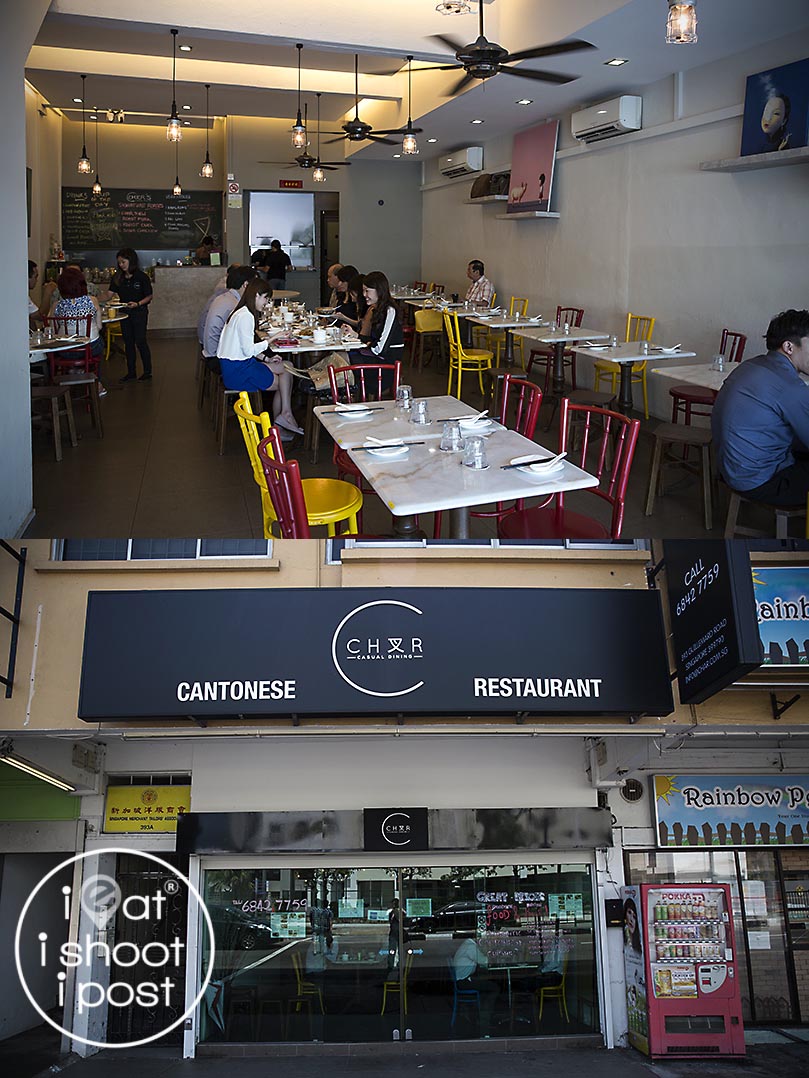 Update:  29 Aug 2016
The restaurant has relocated. The address has been updated.