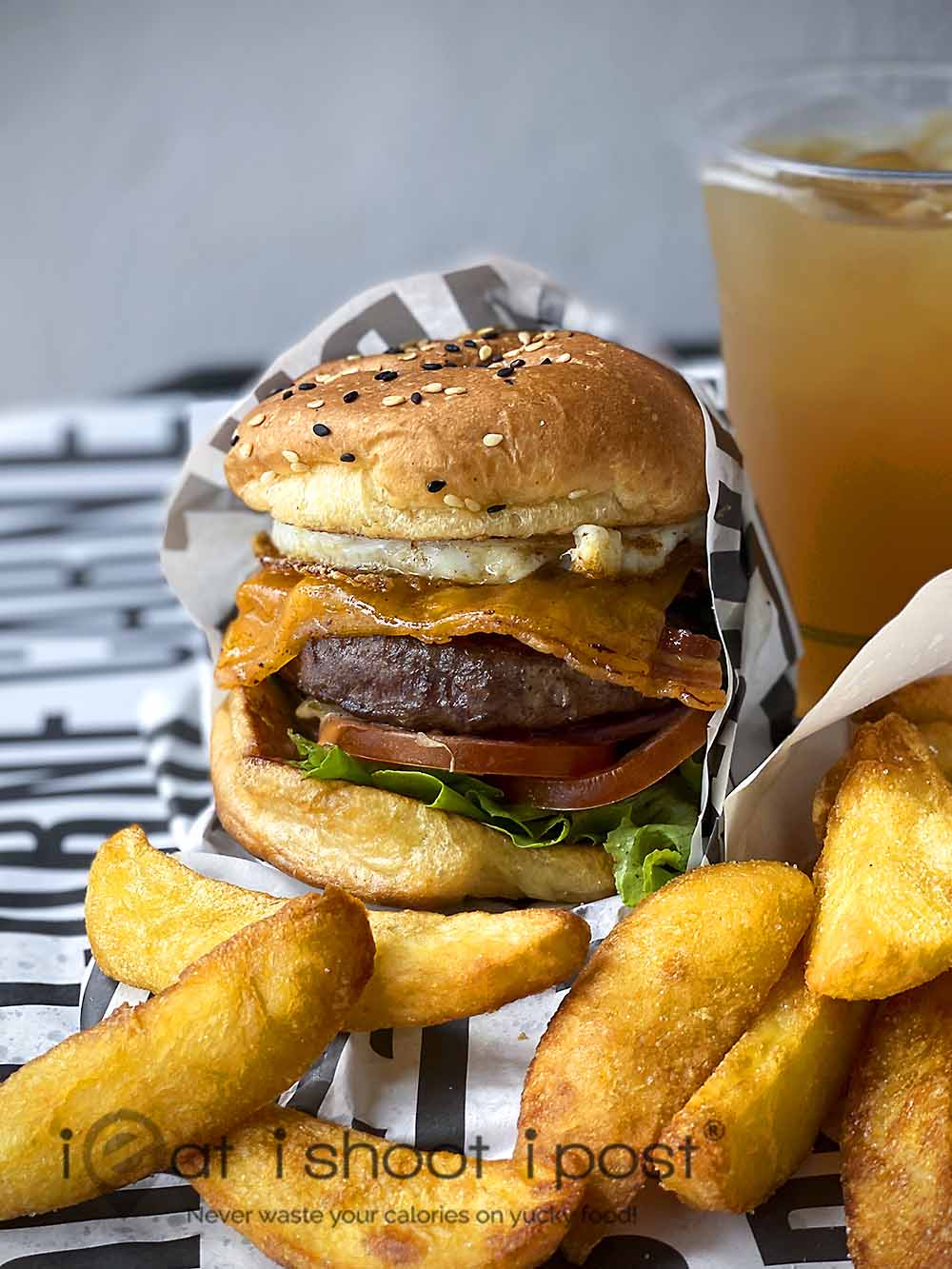 Let me say at the outset that if you go to Carne expecting to be blown away by the burger created by the Chef behind the World's No. 1 restaurant, then you would be setting yourself up for a major dissappointment.  Serving the World's Tastiest Burger is not what Argentine chef Mauro Colagreco, whose 3 Michelin Star restaurant,  Mirazur, is listed as  #1 on World's 50 Best Restaurants, had set out to do.  Instead, he wanted a burger joint which embodies the philosophy of "Eco-Gastronomy" or as the restaurant's tagline  puts it, "Every time you eat, you decide the world you want to live in"
So, if you are concerned about issues of food sustainability and the environmental impact of food and are the type that would always visit the organic section of the supermarket, then this is your burger haven!
When it comes to organic food, I am sure some of you will share the same sentiments that I have.  "Organic" doesn't necessary equate to "Tasty".  It can, but in my experience, "Organic" usually means it is more costly. Of course, "Organic" should also mean it is healthier for you, but you really do need to drill down on the details on how the particular product got labelled "Organic".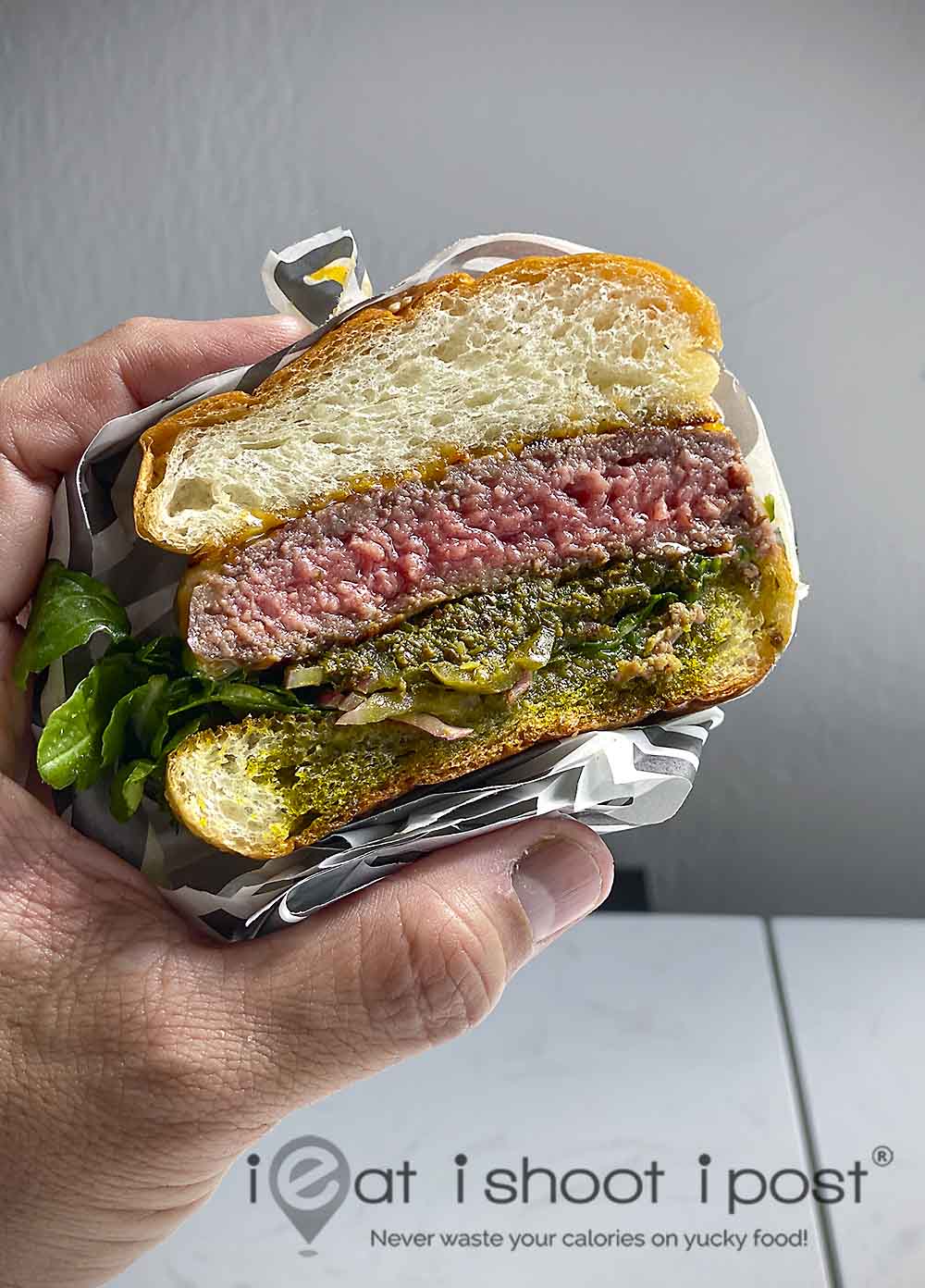 The other issue is that sourcing a product which is "Organic"  and "Environmentally friendly" may sometimes pose a problem especially in Singapore where we import most of our food. Take the beef patty for example, it is made of Argentine grassfed beef sourced from an environmentally conscious beef producer, but in order to get it to Singapore, it has to be airflown, but that would mean an increase in the carbon footprint. To sea-freight it would mean the beef needs to be frozen and the quality would be compromised. So, to find that perfect beef patty that would satisfy all the criteria is not so easy!
Having said that, Carne is serious about its mission. I requested a detailed list of their ingredients and am happy to report that they really do go all out to source produce which is grown locally and organic as far as possible. Their lettuce for example, comes from a local farm while the other vegetables like red onions, tomatoes and cucumber come from an organic farm in Johor. The buns are sourced from a local bakery.  As for the cheese they are using an all natural colby and cheddar from the US. They also use local cage-free eggs, and their hormone free bacon comes from Spain.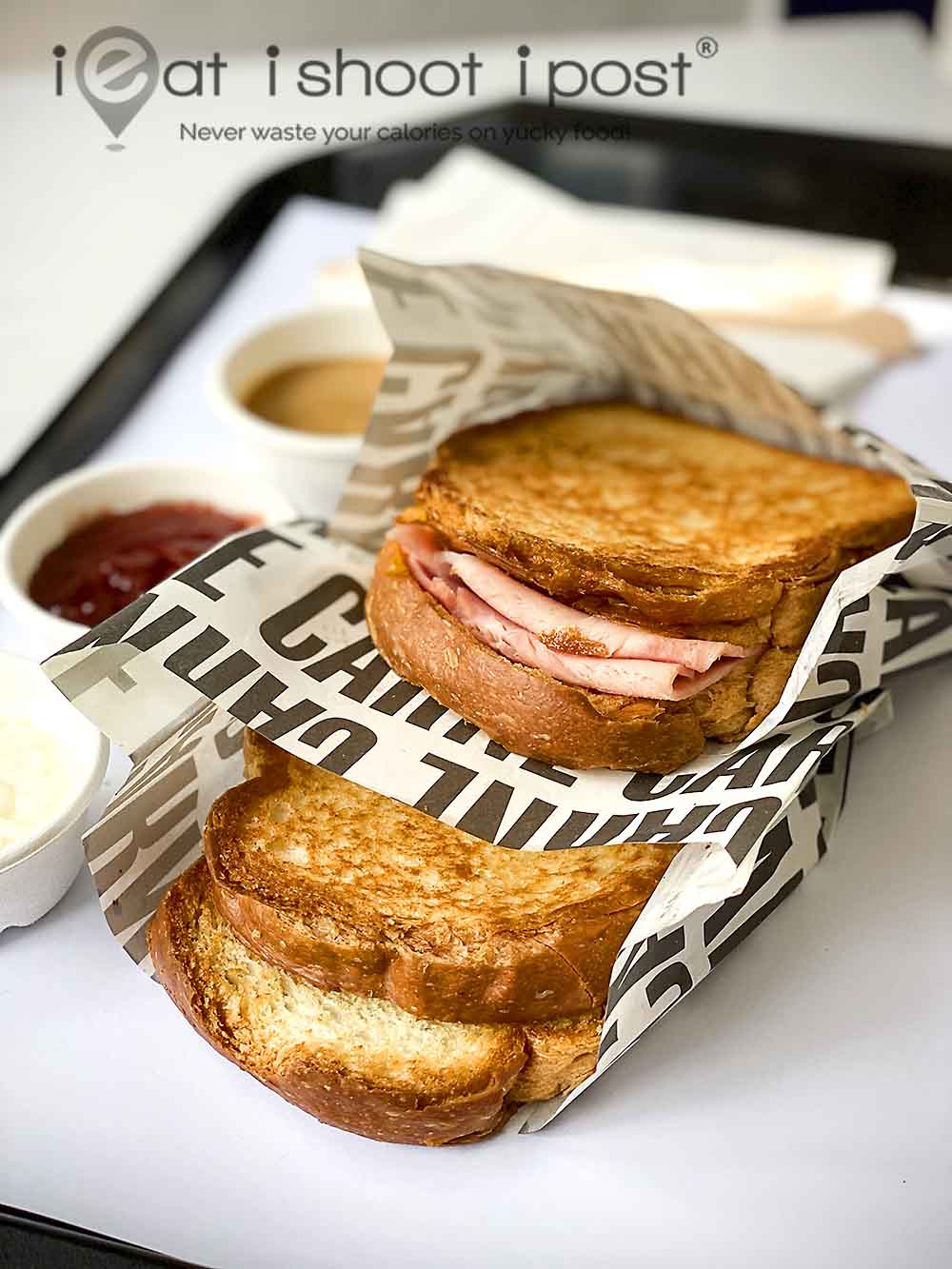 As you can see, they are serious about their mission, but, it does come at a premium.  For example, their breakfast sandwich which consists of two slices of bread, ham and cheese costs $17! Granted that the ham is a non-gmo ham from Italy but $17 for what is essentially a toasted ham and cheese sandwich served in a paper bag is a little steep.  But, I am sure it will appeal to a certain segment of the market.  Their complete burger, which costs $28 is priced closer to the competition and all things taken into consideration, might be a better value proposition than the other gourmet burgers in the market.
So, how is the food in general?
The burgers are good, but as I alluded to before, they are not going to blow your socks off.  I felt the grass fed Argentinian patties were ground a little too fine and would have liked a bit more bite to them.  It has that metallic grass fed beef flavour but wasn't as beefy as I'd like.  But overall, it is a good burger that you can eat with confidence that the ingredients have all been chosen to limit the environmental impact to the earth.  4/5
Special mention must be made about their fries.  They use Agria potatoes from Australia which are twice fried on the premises. It's much better than the typical fries that most burger joints use that come straight out of a packet and into the fryer!  They house-made tomato sauce also deserve a special mention!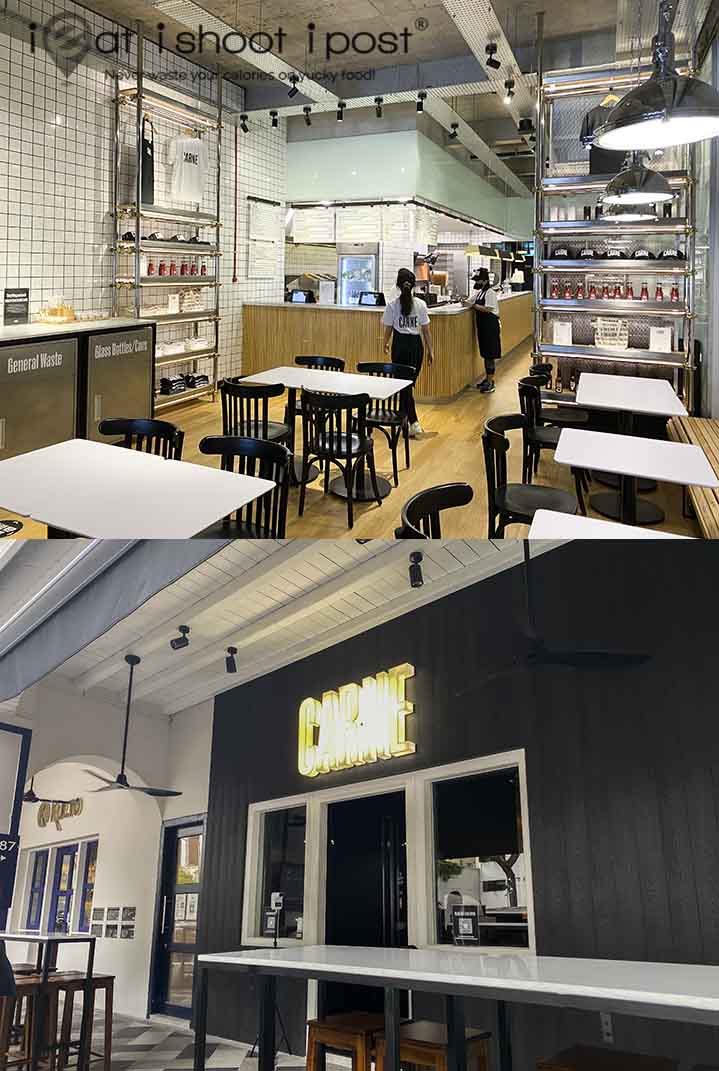 Conclusion
If you are looking for the most eco-friendly burger in Singapore, then this is it!  All the produce are sourced carefully to reduce the environmental impact to the earth as well as containing no pesticides, no hormones and no antibiotics, so that you can eat with the confidence that you are doing good to the earth and to yourself.
Disclosure
This was a media tasting.  That means that the meal was hosted but there is not obligation to write a review unless we feel the restaurant is worth recommending.