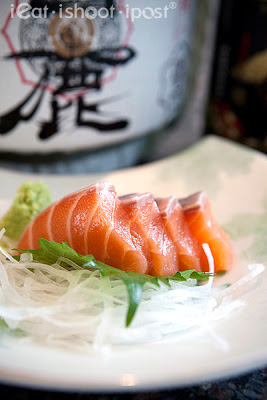 Sorry, the class is full!
Please write to [email protected] if you did not managed to sign up. If there is enough interest, we will do a repeat class soon!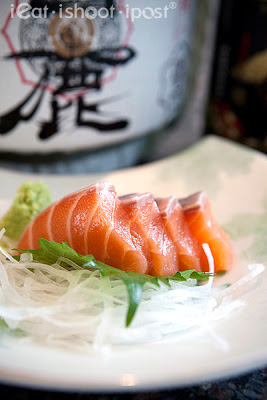 Notice is hereby given that registration for the next Canon-ieat Food Photography Workshop is opened!
Japanese cuisine is just a joy to photograph as they place so much emphasis on the aesthetics of each dish! For those of you who don't eat raw fish, don't worry, the menu has a nice mix of cooked food as well! On the other hand, if you love raw fish, then this a certainly the workshop you have been waiting for. I will even include a mini sushi appreciation workshop as well during my lecture.
This is a workshop for beginners and intermediate photographers. You don't need to own a DSLR to come. You can come as long as you enjoy food photography and want to improve the photos that you have been posting online. There will be DSLR and compact cameras available for you to borrow and use. I will be giving a lecture from 3 to 4pm and after that, there will be a table of different dishes set up for the photography. Once you are done, you can sit down to enjoy a sampling of signature dishes from the restaurant. Hope to see you there!
Here are the details:
Date: 15 January 2011 (Saturday)
Time: 3pm to 6pm (Registration at 2.30pm)
Venue: Fukuichi Japanese Restaurant, Level 2, 111 Somerset http://www.fukuichidining.com.sg/
Fee: SGD 60 per pax (comes with a copy of my book "The End of Char Kway Teow" worth $28)
Please register at:
http://digitallab.canon.com.sg/foodfukuichi_info.html