It's been another year of wonderful food discoveries! Here are my top ten highlights for the year!
1. Heaven's Putu Mayyam Resurrection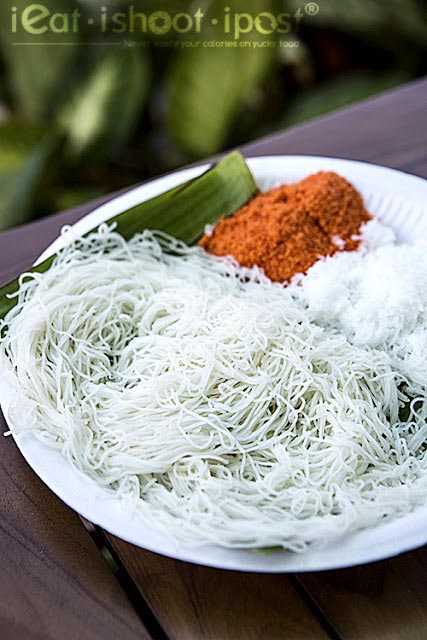 The year started with the resurrection of freshly made Putu Mayyam! This was very exciting as freshly made Putu Mayyam has disappeared from the streets of Singapore for decades! The young man who started it recognized the value of these traditional food and has been re-introduced this dish to a new generation of Singaporeans who have only been familiar to the factory made ones from across the causeway which make their way here in poorly printed plastic bags.
https://ieatishootipost.sg/heavens-freshly-made-putu-mayyam
2. Tong Heng's Eggy Egg Tarts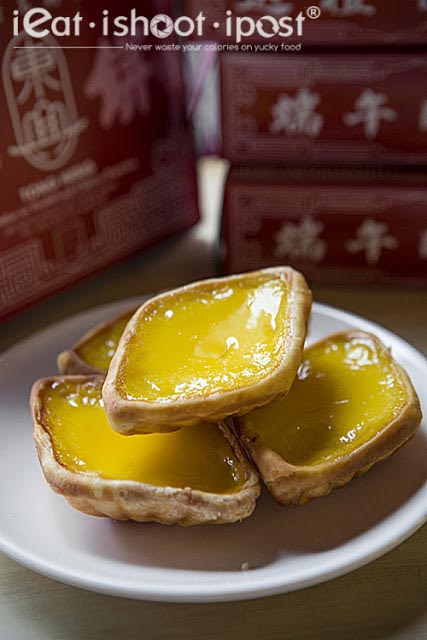 It took me a while but I finally blogged about Tong Heng Egg tarts which are arguably Singapore's most iconic. They have been around for 88 years (every year it's 88 years apparently) and if you took a vote right now for the best egg tarts in Singapore, they will win by a landslide.
https://ieatishootipost.sg/tong-heng-confectionary-runaway-king-of
3. Founder Bak Kut Teh's New Branch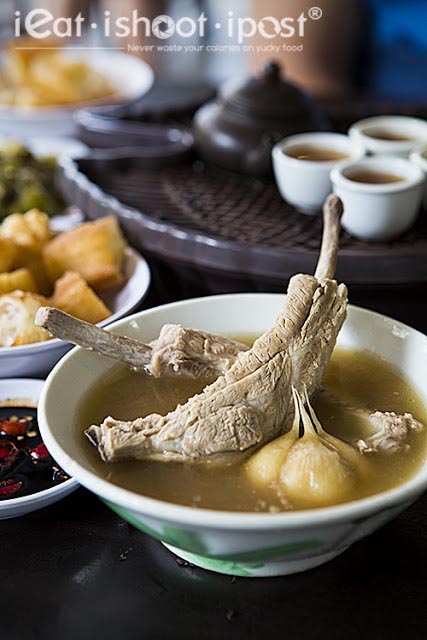 Most of my time is spent trying out new places to blog. Not many make it into my list of places which I actually go back again and again to eat. Founder Bak Kut Teh at Rangoon road is one of them. The soup here is made with passion using only fresh pork and the whole setup is comfortable and conducive for the enjoyment of Bak Kut Teh. Rangoon road used to be famous for Ng Ah Sio Bak Kut Teh, but now that they have been bought over by the Jumbo group, foodies looking for something a little more artisanal can head down the road to this family run Bak Kut Teh Restaurant.
https://ieatishootipost.sg/founder-bak-kut-teh-rangoon-2nd

4. Zai Shun Curry Fish Head's 忘不了 Empurau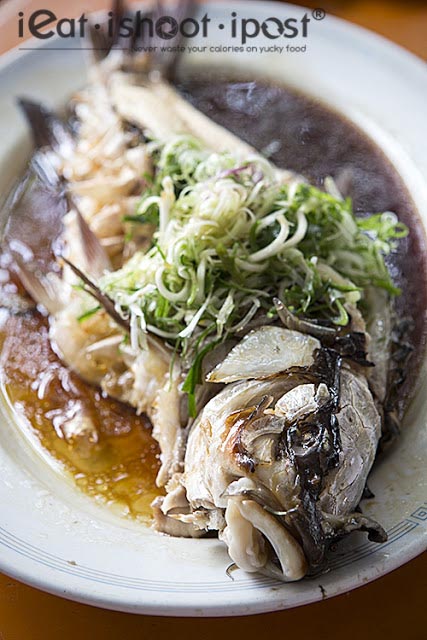 Zai Shun has made it again to this year's highlights as they managed to bring in wild Empurau and selling it at prices that make high end restaurants blush. I have been chasing this King of Malaysian fish for a long time and eating it for the first time was an experience that is truly memorable. Now I know why it is called 忘不了(unforgettable)
https://ieatishootipost.sg/zai-shun-curry-fish-head-%e5%bf%98%e4%b8%8d%e4%ba%86%e5%bf%98%e4%b8%8d%e4%ba%86-empurau-at-last/
5. Northern Thai's Fried Fish Tom Yum Soup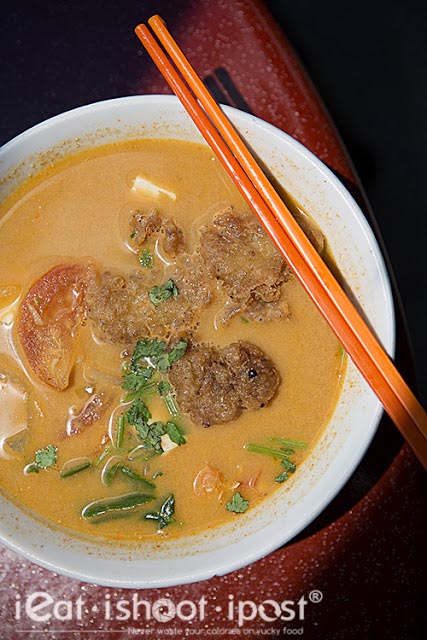 I blogged about this very yummy Tom Yum soup years back when they were still at Tyrwhitt road. They were one of the best (and affordable) Tom Yum in my books. They were shut for a while but happily re-appeared again this year at this remote coffeeshop off Paya Lebar Road. This Singaporeanized version of Tom Yum soup still packs quite a punch and I just love how the fried fish soaks up the sour and spicy soup!
https://ieatishootipost.sg/northern-thai-restaurant-yum-yum-tom
6. Oven Marvel's Marvellous Chicken Pies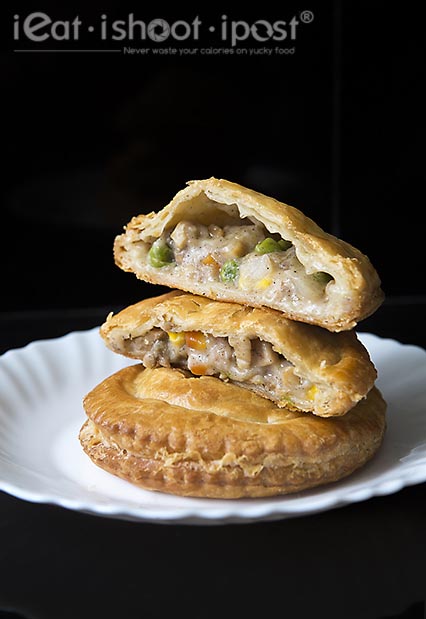 This little pie shop has been my favorite place to buy chicken pies for years and I am glad that the taste of the pies remain as addictive as ever. Many people would have walked pass this unassuming little shop at Sunshine Plaza and miss the parcels of gastronomic pleasure that lies within! Admittedly, they are not your typical Aussie or British pies, but I am not complaining. What is shiok is shiok no matter what shape or form they come in.

https://ieatishootipost.sg/oven-marvel-super-duper-addictive
7. Leong Tee's Honest Dealing Durian Stall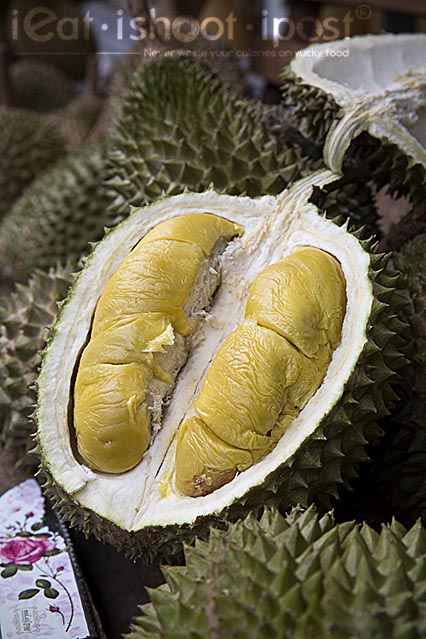 Lots of Facebook fans mentioned Leong Tee as a straightforward and honest Durian seller and so I had to go down to find out for myself. Having spent over an hour there interviewing customers and watching how he sells durians, I can attest to the straightforward way that he conducts his business. He sells mainly Mao Shan Wang durians and they are of excellent quality.

https://ieatishootipost.sg/ban-leong-wah-hoe-seafood-good-or-no-good/
8. Heap Seng Leong's Heart Stopping Butter Kopi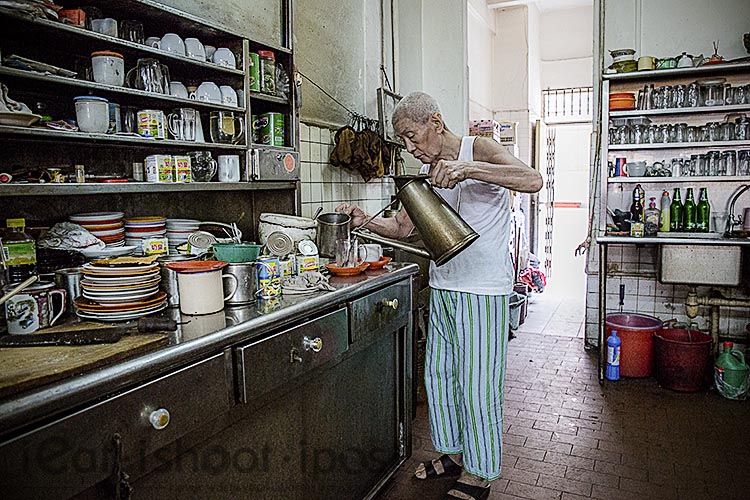 It took an American to tell me about this traditional old coffeeshop where you can still sip a cup of kopi with a layer of melted butter while watching old men lapping up kopi from a saucer. Coffeeshops like these were a dime a dozen in the past but are now so rare that they should be conferred National Heritage status.
https://ieatishootipost.sg/heap-seng-leong-coffeeshop-and-time

9. Naked Finn's Naked Obsession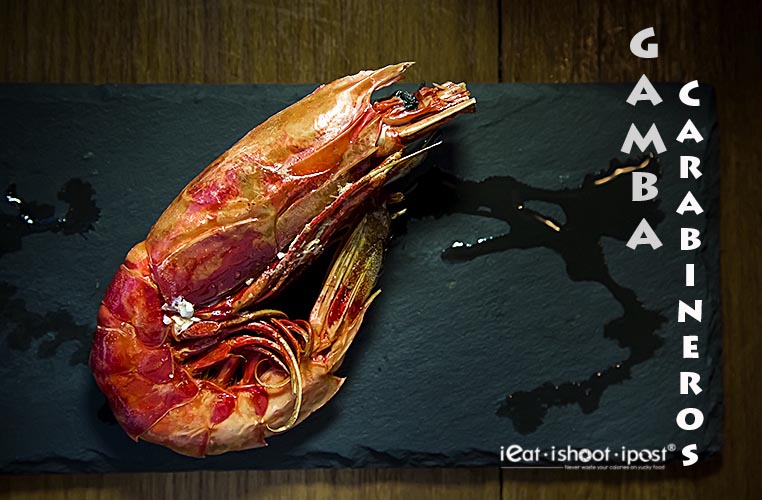 One of the most eccentric person that I got to know this year is Ken Loon of the Naked Finn. Imagine a guy so obsessed with crustaceans that he opened a restaurant just so that he has an excuse to eat prawns and lobsters from around the world! As they say, prawns of a shell colour get caught together and so I found myself strangely drawn to this prawn star.
https://ieatishootipost.sg/the-naked-finn-obsession-with

10. The Singapore Prawn Files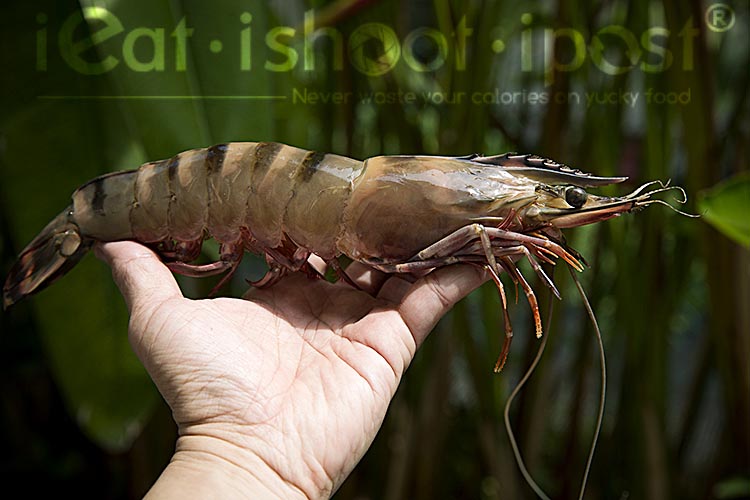 I have toyed with writing a series on prawns for years but finally managed to finish the project this year. It took me months of research and photography to complete, but I can safely say that I managed to catalog more than 90% of all the prawns that are currently available in our wet markets! This kind of post is not for the eat-to-live type person. But if you are a serious foodie, then you will find it useful to be able to tell the difference between a Gao Chap Hei 九褶虾 and a Ang Kah Hei 红脚虾 the next time you have a bowl of prawn noodle soup!
https://ieatishootipost.sg/singapore-prawn-files-the-striped-ones-tigers-kuruma-and-rainbow-prawns/
8 Days Eat TV Series
OK, so those were my pick for the top ten posts of the year. However, I can't possibly complete this end of the year roundup without mentioning 8 Days Eat, the TV series which I co-hosted with the lovely Belinda Lee this year. In case you missed it, the full series is available on Xinmsn Catchup TV and also on on youtube.
https://ieatishootipost.sg/8-days-eat-episode-1-last-man-standing
Happy New Year and may you be blessed with more great eats in 2014!