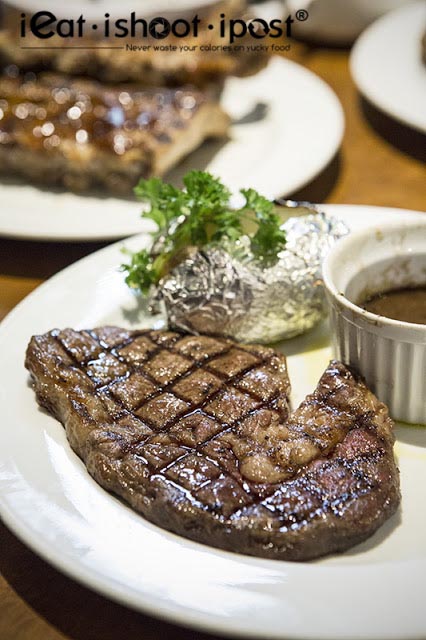 My friend Aston used to work at Ponderosa before coming out to start his own little Western Food stall in the corner coffeeshop along East Coast Road and Joo Chiat Road. I have known him for over five years and although he has left Ponderosas, Ponderosas has never left him. He has been talking about the Salad Bar concept since he opened Astons along East Coast Road! Now he has finally realized his dreams with the revamp of Aston Prime at Centrepoint into Astons Steak n Salad.
Essentially, Astons Steak n Salad is Astons Specialties with the All-You-Can-Eat Salad Bar. The bar comprises of soup, bread, salad, side dishes, drinks, cheese platter, fruits and dessert. By itself, the All-You-Can-Eat Salad Bar is $19.90nett. For another $2, you can order the Chicken Chop with the Salad Bar for $21.90. A 200g Ribeye Steak with Salad Bar costs $31.90 and a 200g Grade 6 Wagyu Ribeye costs $53.90 nett.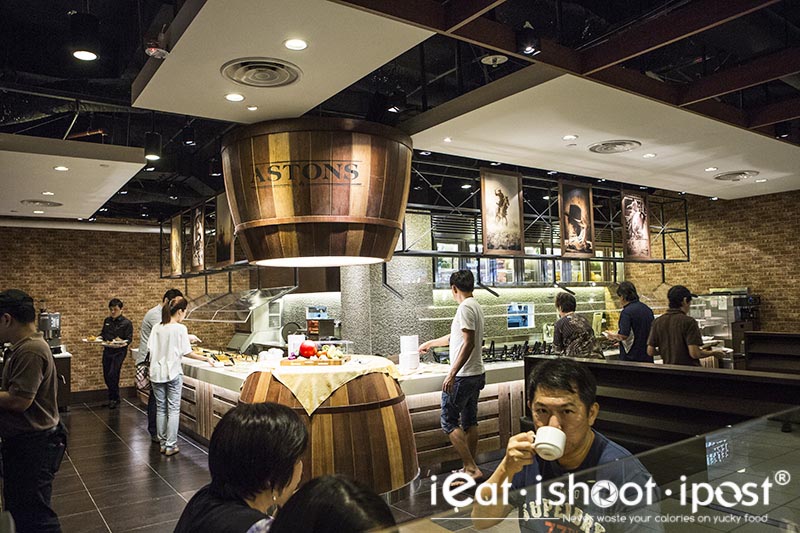 Fans of Ponderosa and Sizzlers will be glad that Aston is bringing back the Salad Bar concept! I thought that the quality of the Salad Bar was excellent and those familiar with Astons specialties will know what to expect of their steaks and other mains.
Many thanks to Aston for sponsoring our upcoming ieat AGM on 8th December! Everyone coming will be getting a voucher to dine at the new Astons Steak n Salad!