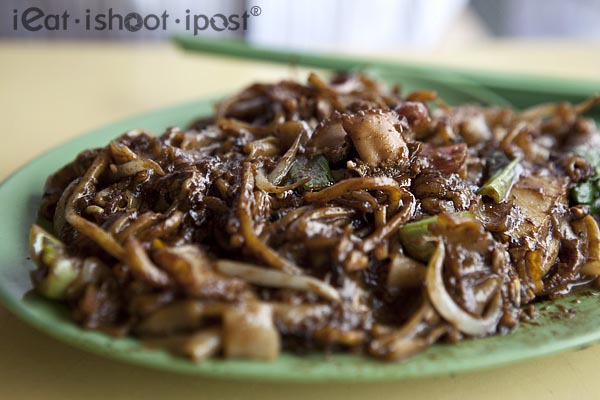 I was amazed at how popular Char Kway Teow really is when I was in the US giving my talk on "A Short History of Singapore Food". When my photo of Char Kway Teow appeared on the screens, there was a synchronized "Whooohhhh" from the audience which sounded as if it were orchestrated!
Like it or not, Char Kway Teow is a pillar of the Singapore food culture even though there are variations of the dish across the region. I don't know if you realize it, but the combination of Kway Teow and Hokkien noodles is very unique to Singapore. And if you have ever fried Hokkien Noodles before, you will know that if it is not done properly, you will get that "Kee" smell which is horrible. So the skill really is to be able to time it properly such that the noodles lose the "Kee" smell while the kway teow still retains that lively texture.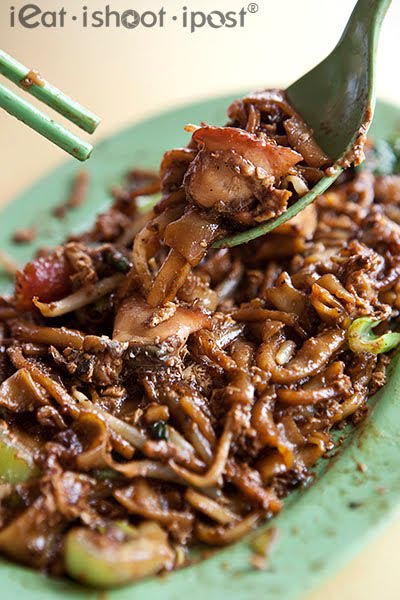 When it comes to Char Kway Teow, essentially there is the Wet type and there is the Dry type. This stall happens to sell a wetter version of the Char Kway Teow. The Uncle here manages to infuse a nice smokey flavour to the Kway Teow which is always makes the Kway Teow more alluring. His wet version will appeal to those who like it moist. The flavour was good too but I felt that the texture of the Kway Teow could have been a bit more lively. 4/5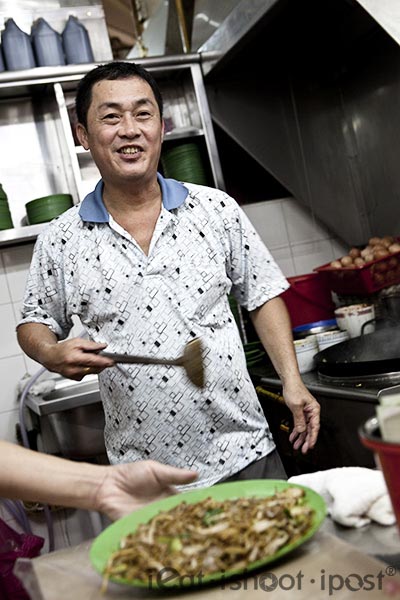 Conclusion
This man has been frying Char Kway Teow in Ang Mo Kio market ever since the market opened more than 20 years ago. I think there must have been a few other Char Kway Teow stalls in the market in the past, but he seems to be the last one standing. So if you are at this Food Centre, and are hankering for some Char Kway Teow, you don't really have much of a choice. Good thing for us, his plate of Kway Teow just also happens to be worth some of your calories!