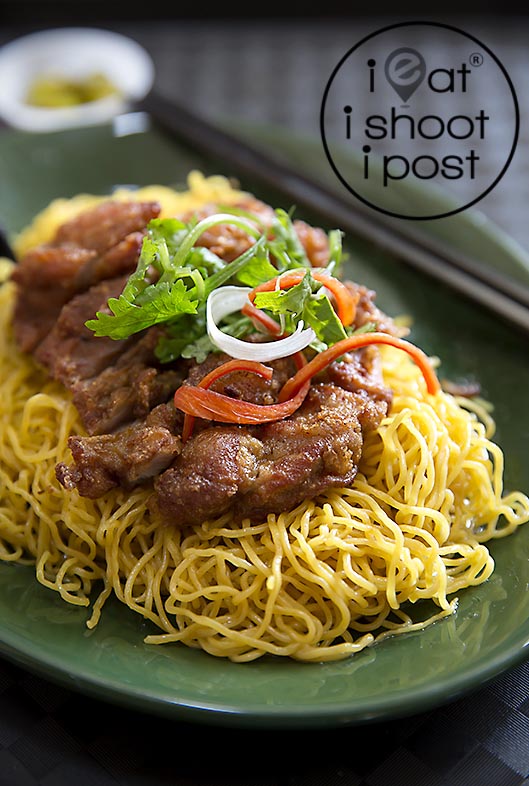 There is no doubt that Har Cheong Gai is one of the most popular Cze Char dishes in Singapore. If we were to compile a list of the top ten Cze Char dishes, Har Cheong Gai will not only be there but be high up on the list. I have been trying to track down the history of Har Cheong Gai for a while but no one seems to know anything concrete until I met Chef Roy Loi, the chef of the now defunct Loy Sum Juan restaurant. (黎三元)
"My mother was the one who invented Har Cheong Gai!", he told me when I met him a few weeks back. That certainly got my attention and I am sure it got yours too.
According to Roy, their restaurant, Loy Sum Juan wasn't doing too well back in the 70's. That was when a friend of his mum, Mdm Wong Choi Foong suggested she do something with Prawn paste and chicken. So she started experimenting with prawn paste and came up with her original Har Cheong Gai recipe. It was an breakaway success which led to many others copying her Har Cheong Gai recipe. The rest, as they say, is history!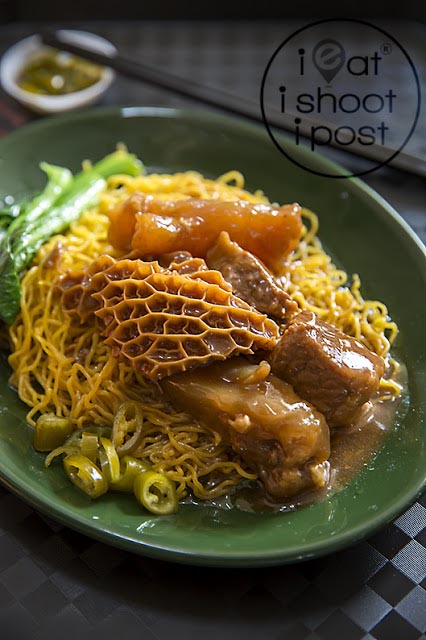 The restaurant then moved from Outram Park to Tiong Bahru complex where it operated for 15 years before moving again to Tras St, Tanjong Pagar for the last 5 years before falling victim to soaring rentals and the manpower crunch. Mdm Wong's son, Roy Loi who had helmed the kitchen at Loy Sum Juan decided to scale down and open a hawker stall at ABC Brickworks serving noodles topped with three of Loy Sum Juan's signature dishes.
So fans of their Har Cheong Gai can now relive memories of Loy Sum Juan with their super umami Har Cheong Gai thigh fillet which sits atop a mound of very lightly sauced whole egg noodles for just $3! The fried chicken is very addictive and I like how the light soy based sauce brings out the egginess of the noodles. I have been testing out recipes for Har Cheong Gai recently and I can confidently say that his is one of the best I have tasted. Many places which sell Har Cheong Gai seem to use too little Har Cheong in the marinade and should just call their dish "Fried Chicken" instead. Do not fret, you will find that funky prawn paste flavour infused into the chicken here! 4.25/5
I am glad they have also decided to sell Ngau Lum Meen (braised brisket noodles). This is one of my favourite dishes which is rather difficult to find nowadays. I am not sure why, but I think the rising cost of beef must be one of the reasons for it. Beef in Singapore is much more expensive than pork. So it is ridiculous to expect a plate of anything with beef in it for $3. On top of that, beef tendon, which used to be a really cheap ingredient which nobody wants has gained popularity in recent times, so the cost has really gone up as well! I think that must be one of the reasons why less and less hawkers are willing to sell it.
Thankfully, you can still find an excellent Ngau Lum Meen here! The one with just beef brisket is $4.50 while the one with tripe and tendons is $5.50. The beef has that wonderful traditional Ngau Lum flavour which I enjoy. Personally, I prefer the Ngau Lum over mound thin Ipoh Hor Fun. Their Kway Teow lacks that smoothness which allows you to slurp it all up! 4.25/5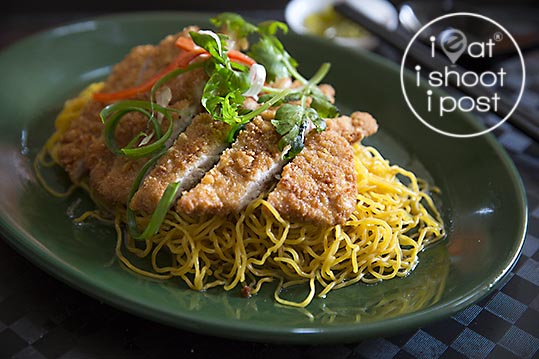 Besides the Har Cheong Gai noodles, they are also selling their traditional Hainanese Pork Chop on noodles. The pork chops are still done the traditional way with a coating of crushed Jacobs biscuit. The meat is tender and the crust is light and they can also top it with the traditional sweet and sour tomato sauce. I prefer the pork chop with the sauce on rice as I felt that it did not really go well with the noodles. To go with noodles, it would be nicer if the pork chops were a little more punchy, like the Har Cheong Gai. Then the savory flavour of the pork would blend better with the egginess of the noodles. 4/5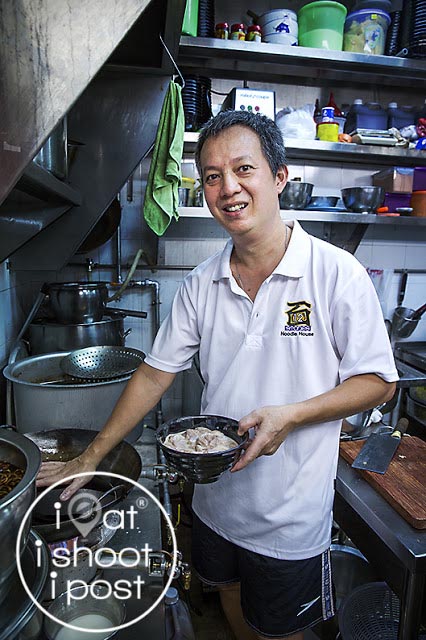 Conclusion
It is sad to see a heritage restaurant like Loy Sum Juan closing down due to rental and manpower pressures. The silver lining is that customers can now get to eat their famous Har Cheong Gai and Ngau Lum in a hawker setting. The stall has only been opened for 2 months, so Chef Roy is still trying to get used to preparing food in a hawker setting which is very different from the large kitchen that he is used to.
Click here for the Har Cheong Gai recipe!
Update 4 August 2014
The stall has relocated to Golden Shoe Food Centre, 50 Market St #02-21. Opened for lunch from 10am to 3pm.