Have just been informed that they are in the midst of moving. The new address will be updated once it is confirmed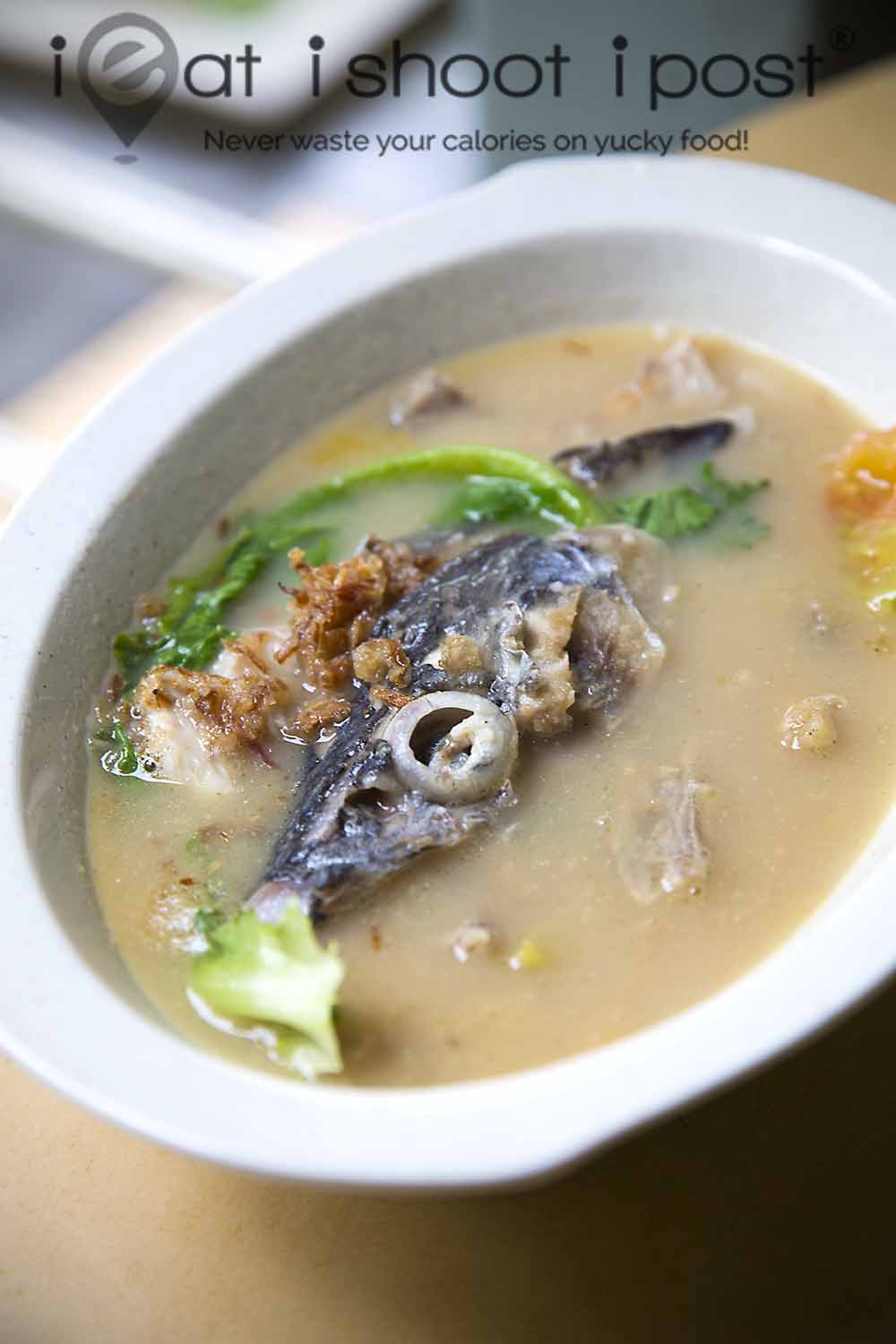 Fans of Yong Kee Istimewa Seafood Soup in Batam would be pleased to know that they have just opened a branch in Singapore a few months ago!
Fans of the TV star, Shine Koh would be pleased to know that you can have a bowl of fish soup cooked by your idol right here at the stall.
Fans of fish head steamboat who don't want to pay for a whole steamboat but still want to have a deep and satisfying, bowl of seafood soup will be pleased to know that you can buy a bowl here for $5.
I think that just about summarises it for Yong Kee Seafood Soup.
If you are wondering what Shine Koh is doing selling seafood soup at the stall, well, she is the girlfriend of the son of the owner and is doing her duties as a prospective daughter-in-law to be!  And no, she is not just the pretty face at the stall, she actually gets her hands fishy and does the cooking as well!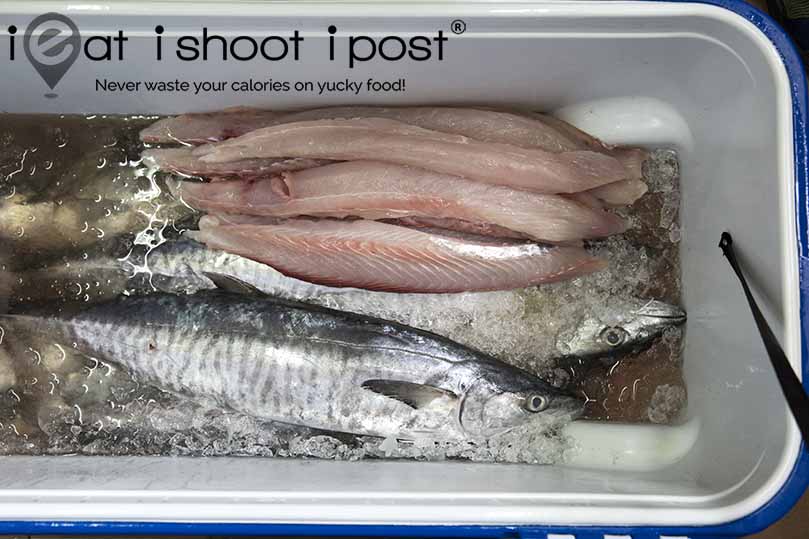 The clear fish soup is good but it was the fish head yam soup that I felt really sets it apart from other fish soup stalls.  The soup stock is made from a variety of dried seafood without the addition of pork bones and the owner himself would visit Senoko Fish Market in the wee hours of the morning to pick his fish for the day.  The fish head yam soup is sweet, full bodied and very satisfying.  Perfect for days when you yearn for fishhead steamboat but can't gather enough kakis to share a pot.  4.25/5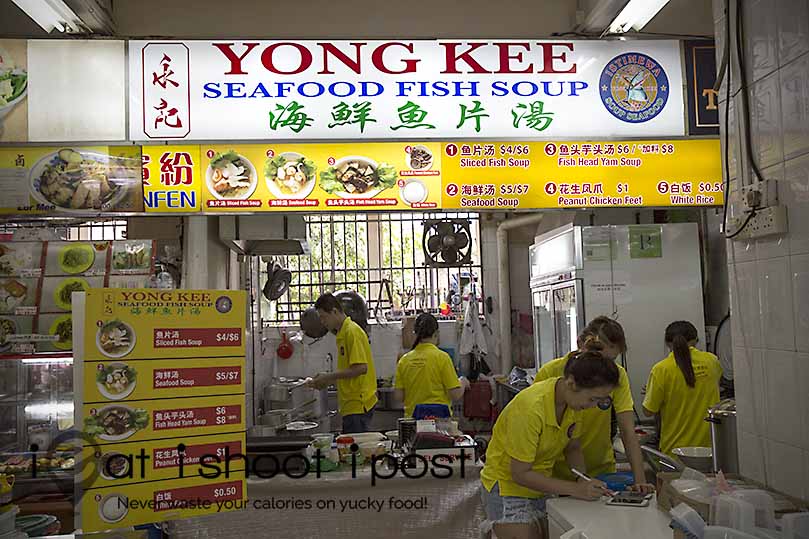 Conclusion
If you are trying to find fish head yam soup in Singapore in a hawker setting then this is the place!  The owner is so passionate about the quality of the fish that he visits Senoko fish market in the wee hours of the morning to ensure he gets a good catch for the day!