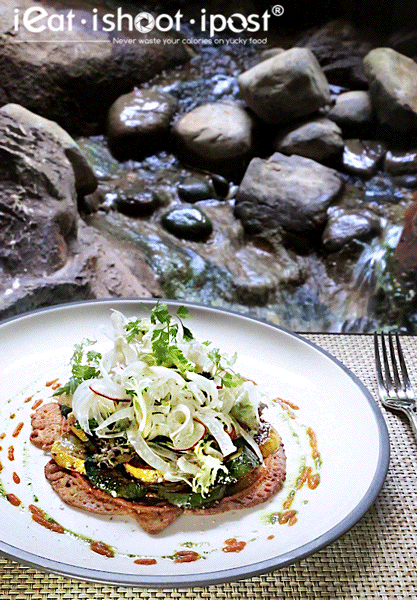 The Socca: Spicy tomato coulis, roasted vegetables, fresh herb salad and chorizo
I have got three $100 vouchers to dine at Shangri-la Hotel's new Waterfall Cafe to give away. This brand new cafe features healthy Mediterranean style food in a very cosy poolside cafe. They use mainly produce here that has been specially sourced to be free of hormones and antibiotics.
You can find the details of the contest on our Facebook page.
Check out their new brunch menu here!
Waterfall Cafe
Shangri-la Hotel Level 1 (Garden Wing)
22 Orange Grove Road
Singapore 258350
Website