This stall is closed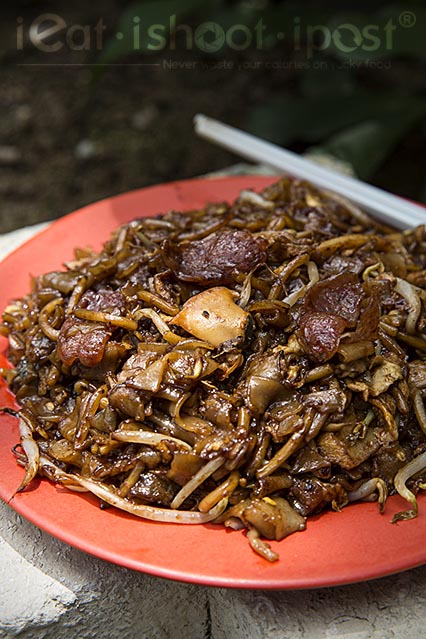 This one is for those fans of the Char Kway Teow that used to be at Toa Payoh Central Bus Interchange! Yes, they have since moved to Toa Payoh Lor 7 after they demolished the food centre!
I grew up in Toa Payoh and visiting the library was a weekly affair when I was a kid. So, I have very fond memories of the Toa Payoh bus interchange food centre. It used to be so crowded! I was in primary school then so I don't really remember the stalls all that clearly, but I do remember that there were lots of really good stalls there. I am sure there are many fans out there who are still yearning for the good old days when the hawker centre was buzzing with good eats!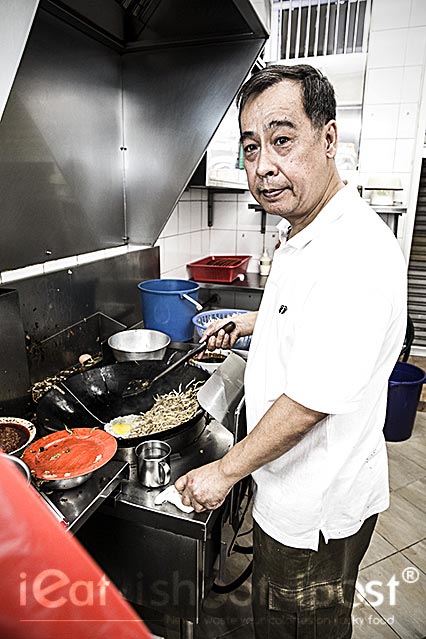 The Char Kway Teow here is old school comfort food. It is the kind of Char Kway Teow that I remember eating as a kid. Like many other Char Kway Teow hawkers that I have seen, there really doesn't seem to be any magic in either the frying method or the ingredients. Mr Chia simply swirls the kway teow and mee around the wok, adds a splash of fish sauce and then keeps the kway teow on one side of the wok while he fries individual plates in batches. In goes the egg, a few more swirls, add the chilli, cockles and the dark sweet sauce and shoveled onto the plate. It looks so simple that you would expect anybody can do it! But wait till you try, then you will understand that the mysterious art of the Char Kway Teow! 4.25/5
Although it says on the signboard that it is "Self Serve", I think old habits still die hard. You won't see a queue at the stall because the aunty here takes your orders and then brings the Kway Teow to you when it is ready. So don't be fooled by the lack of a queue. I was standing there chatting with the uncle for a good 15 minutes before it was my turn!
Conclusion
This is the style of Char Kway Teow I grew up eating! It isn't mind-blowingly awesome, but it is real comfort food. Fans of the Char Kway Teow at Toa Payoh Central Food Centre who are wondering where they have moved to will undoubtedly be happy to find that their favourite Char Kway Teow is alive and well in the next Lorong!