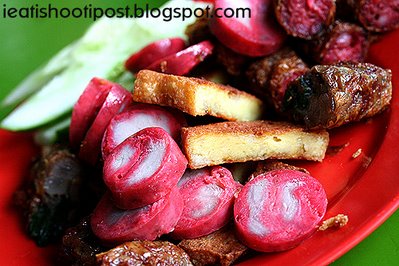 When you are as famous as Tian Tian Chicken Rice, you are bound to attract controvesy. Oh yes, when you are so famous that the name Tian Tian is synonymous with Maxwell Food Centre, arguably one of the greatest Food Centres in Singapore, AND, you are the one Chicken Rice that Anthony Bourdain tasted when he was here, THEN you are bound to have complaints when the chicken rice does not meet up with the high expectations. So it is with trepidation we taste tested the chicken rice.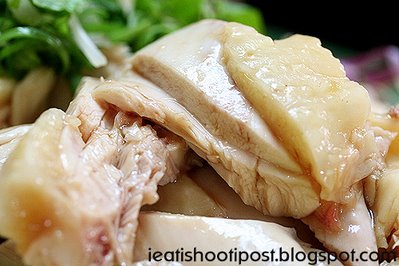 I am happy to report that the chicken rice passed the taste test with flying colours that day! The chicken was tender and flavourful but I feel the real stars are the rice, the chilli and the mysterious sauce that they bathe the plate of chicken in.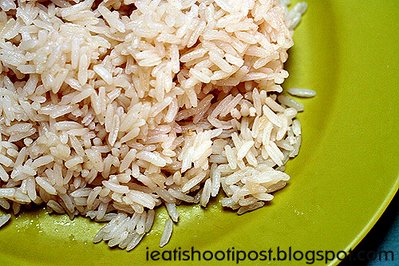 You can see that the rice is beatifully presented. Each grain coated with savoury chicken broth. It is not too oily and the texture and flavour is excellent.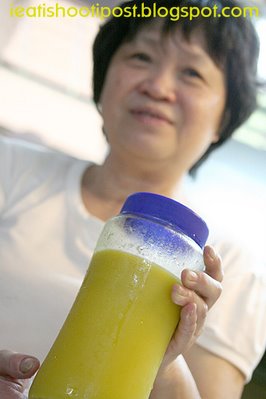 The chilli here is quite shiok and very different from other stalls. The "secret" to this, is, as Aunty tells us, her use of limejuice instead of vinegar! Imagine how many limes they had to squeeze to get this bottle of lime juice. Conclusion We all felt that the chicken rice lived up to expectations that day! 4.5/5 Phew!
Congrats to Tian Tian for being awarded the Bib Gourmand 2016!