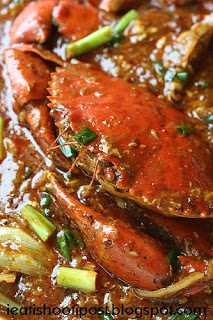 For our next poll we want to find out which cuisine Singaporeans enjoy most.
From the nomination round, it would seem like the hot favorites would be local Singaporean fare, Japanese and Chinese cuisine. What will be interesting to see is if Singaporeans are going to favour Sashimi and Udon over our local Chilli Crab and Hokkien Mee.
For the sake of clarity, here are the definitions
Singaporean – Hawker food, Chilli Crab, Mee Rebus, Chicken Rice, all the stuff that we call our own cuisine
Japanese – Teppanyaki, Sushi, Sashimi – quite obvious
Thai – Pineapple rice, Papaya Salad, Green curries, Tom Yum etc
Chinese/Cantonese – Steamed Fish, Ee Fu noodles, Peking Duck. Can include Teochew, Hokkien into this category. But Cze Char belongs to Singaporean Local.
Italian – Pizzas and Pasta
European/French – Foie Gras, Steaks, Mediterranean, Cavier etc
The Polling station is found in the right hand column of the blog —————>
I wonder if we are in for a big surprise?
Click here to read the comments in the nomination round.