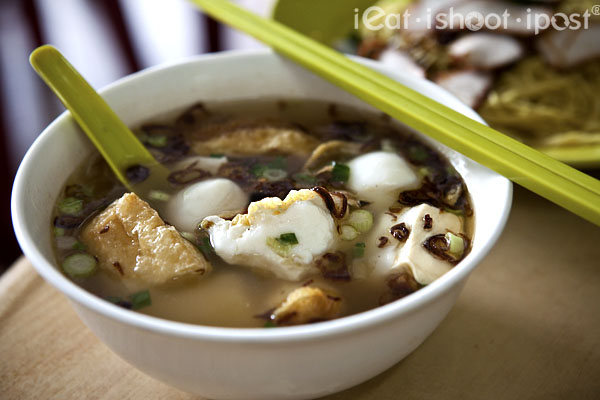 If you are at Pepys road to eat Tong Lok Kway Chap, it would not hurt you one bit to order some Yong Tau Foo Wanton Mee from the stall next to it. Yes, I know it is a Wonton Mee stall, but they also serve homemade Yong Tau Foo and the soup is robust and full bodied. Just like Tong Lok, it also feels very old school and it is a great starter while waiting for your Kway Chap. 4.25/5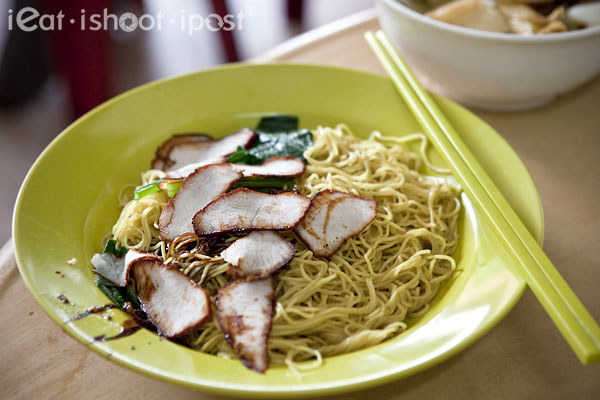 The Wanton mee was not bad. But as you can see from the photo, the Char Siew was a little dry. The noodles were however very nice. Eggy and al dente, with a splash of thick soy sauce ala Malaysia style, it was a great accompaniment to the Yong Tau Foo. But alas, poor charsiew and wanton only scores 4/5 for this plate of noodles.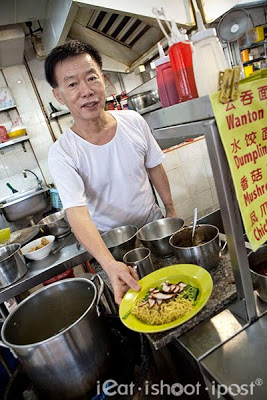 This hawker tells me that he used to serve Wanton mee at the distripark food centre and was rather popular at that time a few years ago. So this could very well be a "Lost n Found" hawker. Anyone here recognize him?
Conclusion
Not something I would drive all the way to Pasir Panjang to eat, but I would drive all the way to eat Tong Lok Kway Chap next door and since I am going to be there, I would order some Yong Tau Foo while waiting patiently for my Kway Chap to be served.