With Amagada and the kids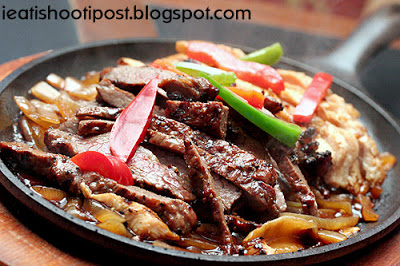 Fajitas half pound $26.65 Full pound $41.65
My recent discovery of the Riverboat came as a very pleasant surprise for the whole family. I am sure you all agree that it is increasingly difficult to find special places with character and charm to dine in in Singapore where there is a constant push to renovate and renew. When I look back, most of the places that my wife and I used to Pak Tor (go dating) are now only a memory or a picture in the Singapore archives. So our visit to the Stewards Riverboat floating restaurant came as a real delight, especially for the kids.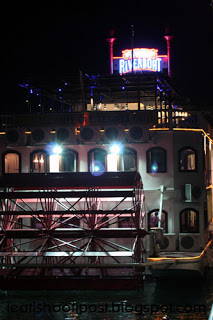 For those who remember, this boat was first built in 1991 and originally housed the A&W restaurant at Sentosa. Most people around my generation who where kids when A&W were still around can probably still remember the familiar jingle "A&W, A&W, A&W….. is where, root bear floaters, burgers sizzlers, coney dogs, french fries, ice cream toooooo"
Since then, the Riverboat was taken over by Santa Fe Tex Mex Grill for 6 years while it was still in Sentosa. With the new developments at Sentosa, the Riverboat has been relocated to the brand spanking new Marina South Pier and has undergone a makeover as well.
The Santa Fe Tex Mex Grill still occupies the main deck (shechem), while the upper deck (bethel) is a function hall that can be used to cater to functions like weddings and birthday parties. On Sundays there is even a Church service held there. The bridge deck (hebron) is an Al Fresco eatery that will house a brand new restaurant to be launched later next month. Right on the very top is the Captain's Wheelhouse which has a table for two set up for those very special occasions. I was told that 5 marriage proposals have been carried out there and they have a 100% success rate! They also have a private Jacuzzi up here which they even use to conduct Water Baptisms!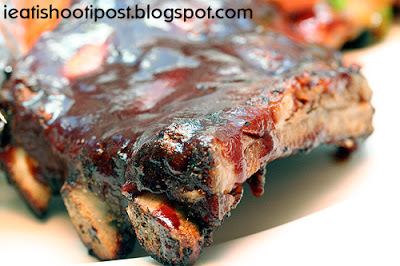 Baby Back Ribs $21.95 half rack, $29.25 full rack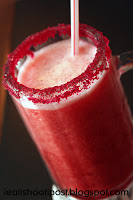 Santa Fe restaurant serves Tex Mex style food which is all about beans, cheese, jalapeno peppers, tacos, nachos, fajitas….. Try saying that with a Mexican accent and you will invariably start sounding like Speedy Gonzales! "Ariba, Ariba, Andale, eh hah!"
The babyback ribs here are pretty good. The ribs have been smoked for a long time such that the meat separates from the bone easily and it's tender and smoky flavoured. The BBQ sauce is pretty good, though I would have liked it a bit sweeter (I usually go for the honey ribs at Tony Romas). 4/5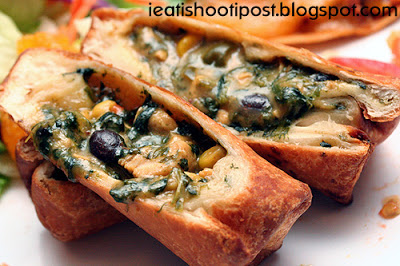 Chicken Chimichangas $10.95 3 pieces
The Chicken Chimichangas are something new for me. It's like chicken, beans, cheese and peppers wrapped in a tortilla and deep fried. Same concept as a Poh Piah, no? It was excellent with the avocado ranch sauce dip. 4/5 Incidentally, if you think the word "Chimichanga" sounds a little bit like it might be something a Mexican would say if he accidentally hits his thumb with a hammer, you are almost right. "Chimichanga" is the Mexican equivalent of "Thingamajig". According to the legend, this Mexican Lady accidentally dropped a Burrito into the deep fryer and she let out a curse word which she quickly edited to "Chimichanga". Hmmm, I wonder if that is how deep fried Poh Piah started as well?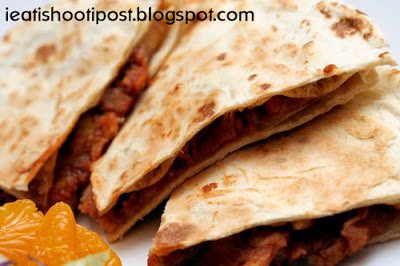 Turkey Quesadillas $14.95
Another dish I would recommend is the Turkey Quesadillas. Can't really go wrong with smoked Turkey breast, cheese, sauteed onions and BBQ sauce. The Turkey breast gave it a very savoury taste which can be quite addictive. 4.5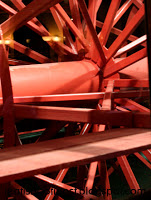 The most Charasmatic of the dishes has to be the Sizzling Fajitas. (First Pic) The smell of sizzling beef wafting through the air is pretty hard to resist. I guarantee you that if you walked into the restaurant and one just happens to be served, it would be on your order as well. 4.25/5
I think that the real draw of the Riverboat must be the the venue itself. The food is very good but not really die die must try. However the Riverboat itself is a wonderful place for family and friends to gather for fellowship. Eric, the Chief Steward is unabashed about its Christian decor. The Riverboat represents more then just a business, he believes that it is a place where family bonds can be renewed, friendships can be deepened and faith can be found. Being a trainer with Family Life, courses on marriage renewal and family life programs are also held in the premises.
Conclusion
This has to be one of the most unique places to dine in Singapore. Great place for family and friends to gather. Those of you who are familiar with the "How to Host a Murder" games, you will agree with me that this would be an excellent venue to host a "Murder Night" where everyone gets dressed up and role play a classic whodunnit.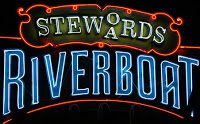 Click for Map
Disclosure: This review was done at the invitation of Stewards Riverboat and the meal was provided free of charge.